Massachusetts AG to face Trump-backed challenger in governor's race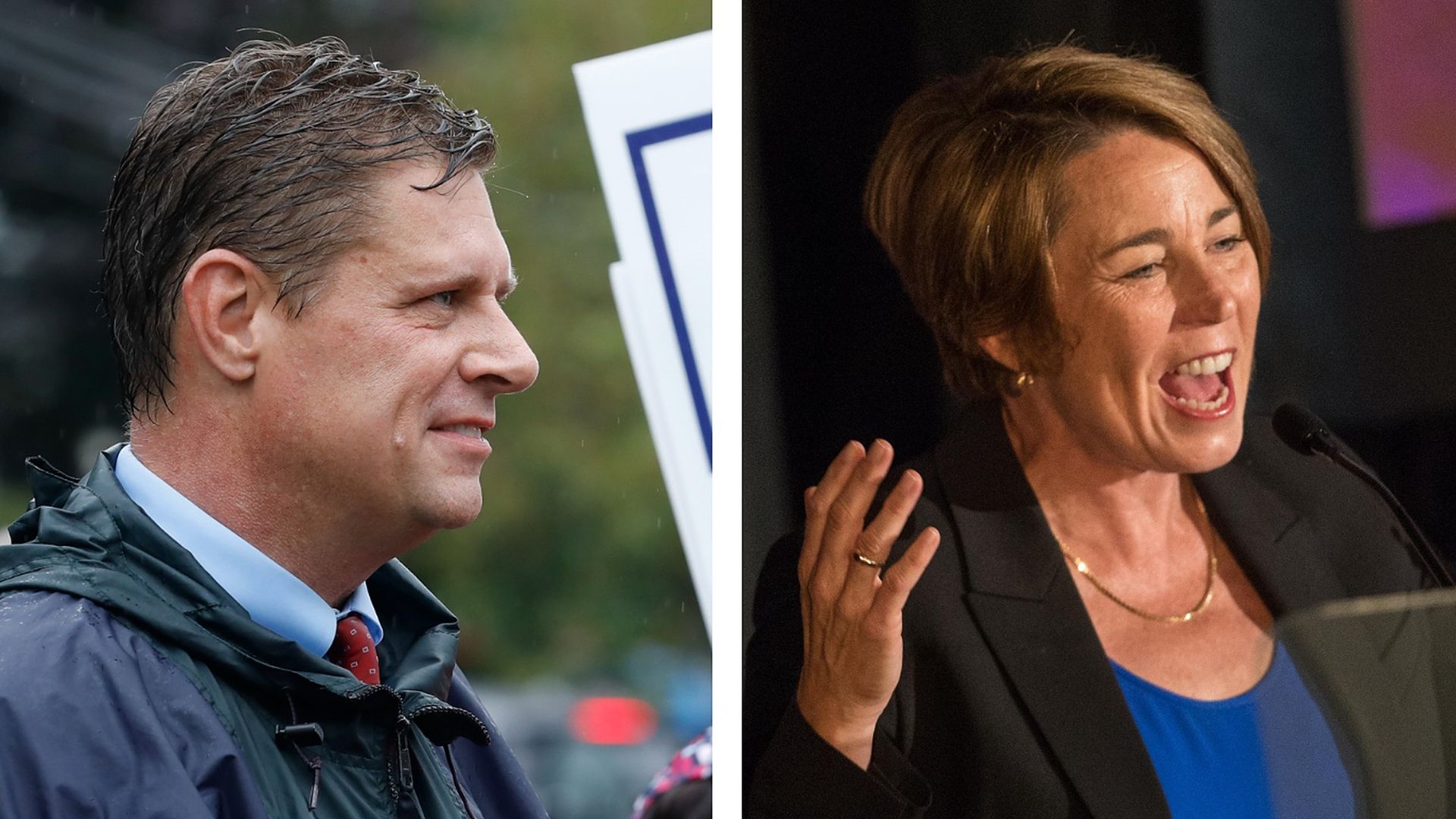 Massachusetts' Democratic Attorney General Maura Healey will face the Trump-endorsed former Republican state Rep. Geoff Diehl in the race to replace outgoing Gov. Charlie Baker (R) after both won their respective primaries Tuesday night, AP projects.
The big picture: If Healey wins in November's general election, she would be the first openly gay person and the first woman to elected as the state's governor. Democrats are hoping to flip the GOP-held seat as 10% of the electorate is registered Republican, compared to roughly 31% for Democrats and some 57% for independents, per AP.
Go deeper