Florida man sentenced to 5 years in prison for plot to defraud Gaetz's father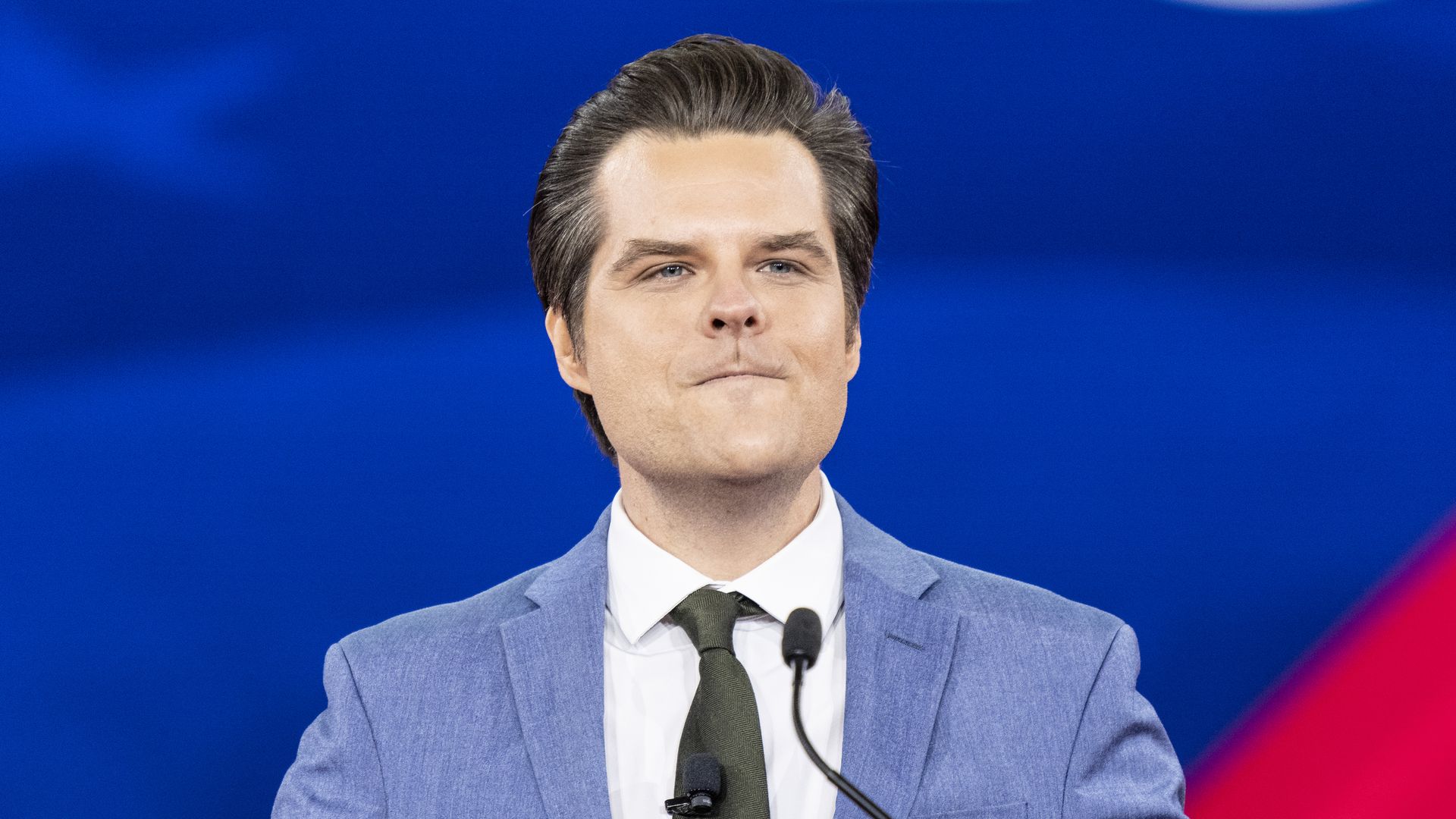 A federal judge has sentenced a Florida man to five years in prison after he pleaded guilty to trying to defraud the father of Rep. Matt Gaetz (R-Fla.) out of $25 million.
Why it matters: Stephen Alford perpetrated an alleged scheme "to obtain money based upon false promises or guarantees he made" to Gaetz's father that he "could deliver a Presidential Pardon for a family member" after the Republican Congress member became the target of a federal sex trafficking investigation, according to the Justice Department.
The big picture: Alford pleaded guilty to one count of wire fraud last November. He was sentenced Monday to 63 months in prison and three years of supervised release.
Gaetz has said that the sexual misconduct allegations leveled against him were false and "rooted in an extortion effort" against his family for $25 million "in exchange for making this case go away."
Representatives for Gaetz did not immediately respond to Axios' request for comment on the sentencing.
Go deeper