Paraguay VP reverses, says he will remain in office amid corruption allegations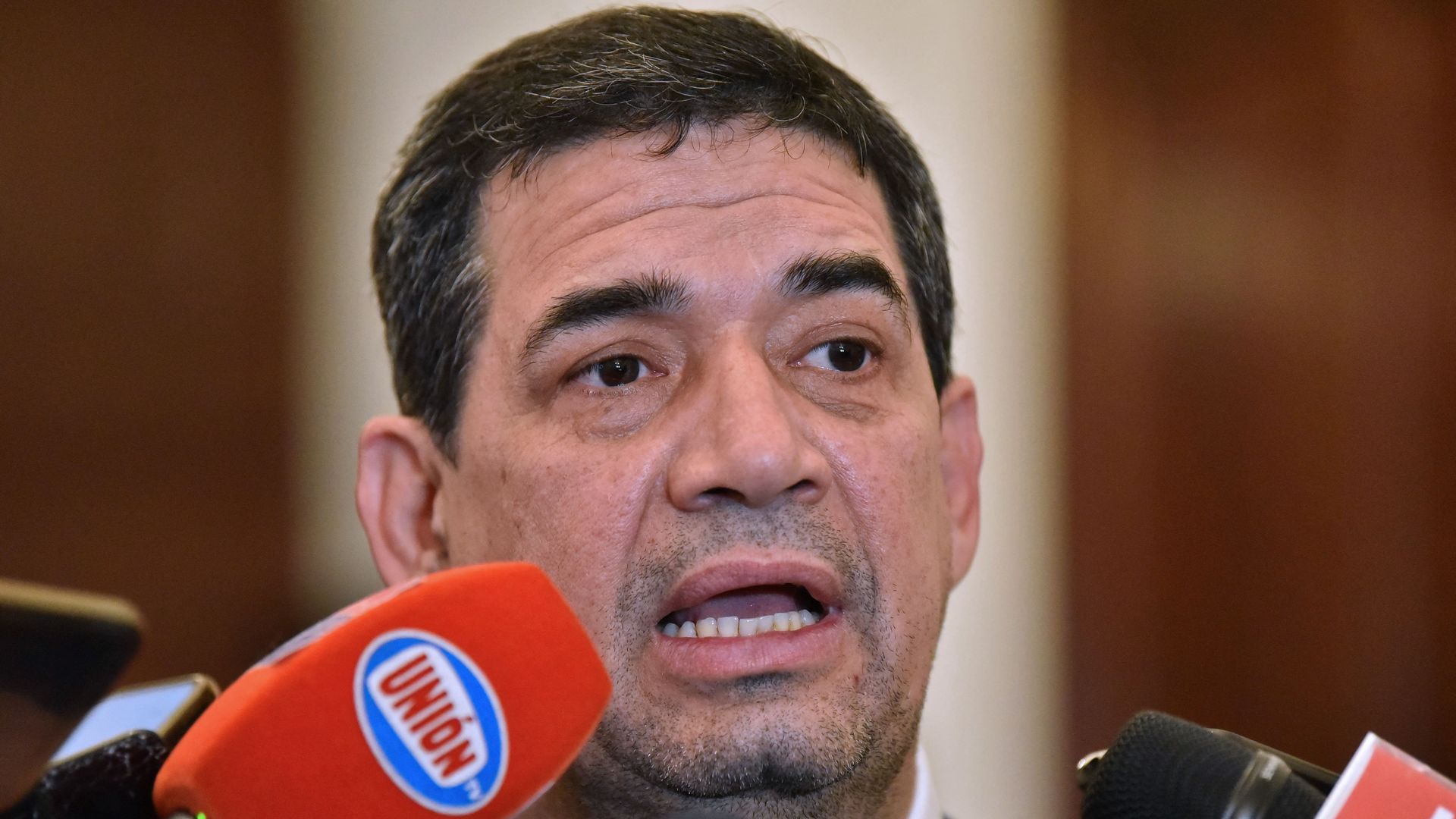 Paraguay's Vice President Hugo Velázquez Moreno said on Thursday that he will not resign from office as he awaits more information about the United States' corruption allegations against him, Reuters reported.
The big picture: Velázquez announced last week that he would resign from office and drop out of Paraguay's presidential race, after the U.S. placed him on a corruption list for allegedly offering a bribe to a public official.
Driving the news: Velázquez said on Thursday that he reconsidered his original decision, after the Paraguay prosecutor's office notified him on Wednesday that there was no case against him in the U.S., according to Al-Jazeera.
"I had mentioned when I spoke with you that I was going to resign from office ... in order to go and defend myself as a common citizen," Velázquez said to a local radio station, per Reuters.
"Yesterday afternoon I found out that the Public Ministry decided to ask the United States Embassy for the facts about the complaint against me," he added, according to Reuters. "Today, I do not have a platform to defend myself because there is no investigation in the United States either."
Despite reversing his decision to step down as vice president, Velázquez said he does not plan to reenter the presidential race, Reuters reported.
Go deeper