Man killed 1, injured 17 by striking them with car before killing mother: Police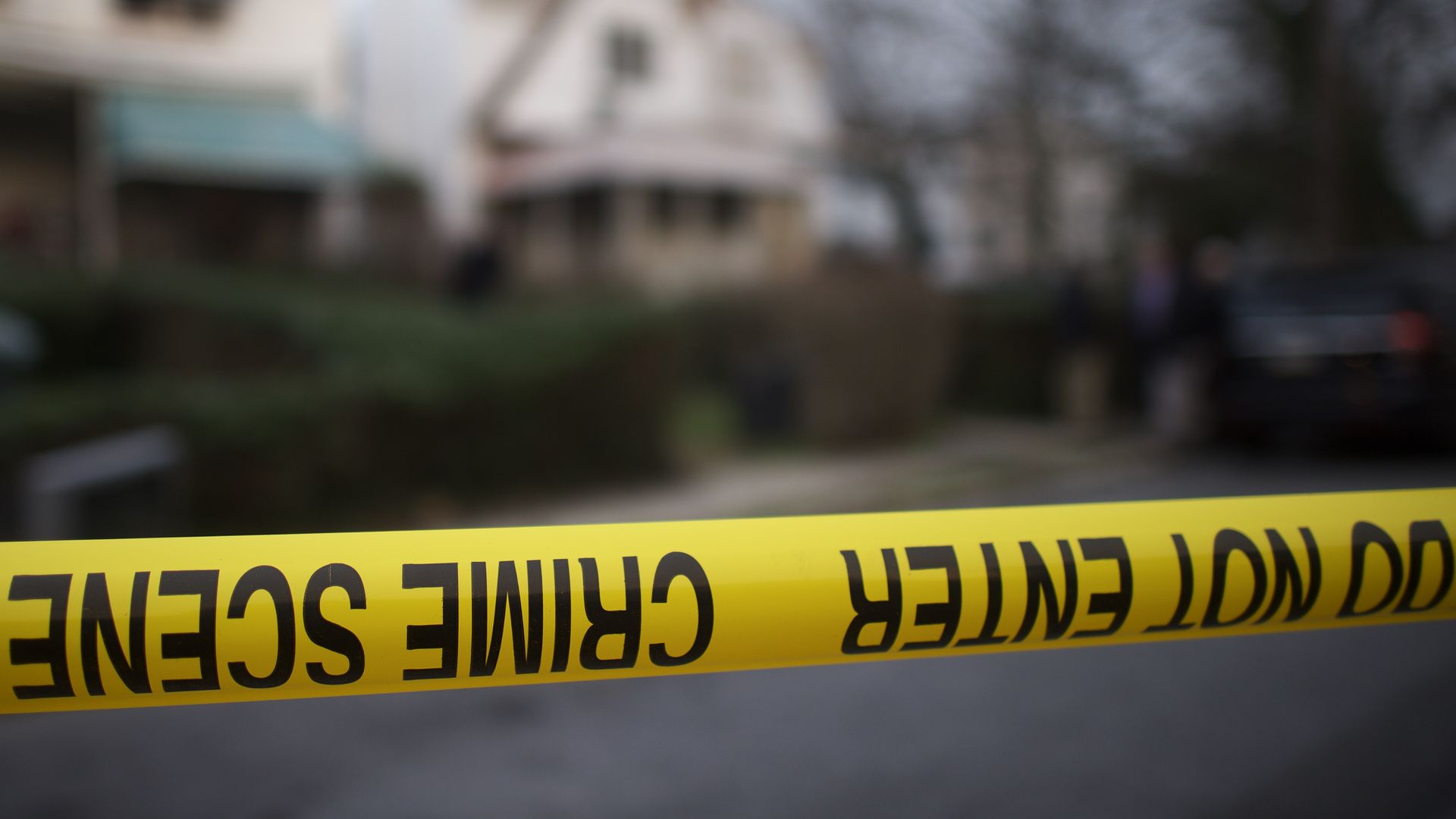 A man in Pennsylvania has been arrested after allegedly plowing his car into a community event, killing one person and injuring 17 others, before driving off and fatally beating his mother in a nearby town, Pennsylvania State Police said in a press release Sunday.
The latest: The alleged assailant was identified as Adrian Oswaldo Sura Reyes, the Luzerne County Coroner's office told ABC News. His mother's autopsy showed that she was hit by a car and assaulted with a hammer, ABC News reported.
Driving the news: Community members in Berwick, Pennsylvania, were holding an all-day fundraiser on Saturday to benefit the victims and families of a deadly house fire in nearby Nescopeck this month, WNEP-TV reported.
Shortly after 6pm, a man drove his car into the crowd of people gathered at the event. Police arrived on the scene to discover one person dead and 17 injured, per the press release.
A short time later, police received a call that a man in the Nescopeck borough of Luzerne County had been spotted physically assaulting a woman. Upon state troopers' arrival on the scene, they discovered the woman was dead and the man had been detained by municipal police, the press release said.
The big picture: Reyes, 24, of Nescopeck, was identified by police on Sunday afternoon and authorities noted that he is a suspect in both cases.
Reyes was arraigned on Sunday on two counts of criminal homicide and denied bail.
"These investigations are very active," Pennsylvania State Police said in the press release but gave no further details.
Information on the victims and the injured — who have been taken to various local hospitals — is not being released at this time.
Go deeper