Florida to block use of Medicaid for gender-affirming care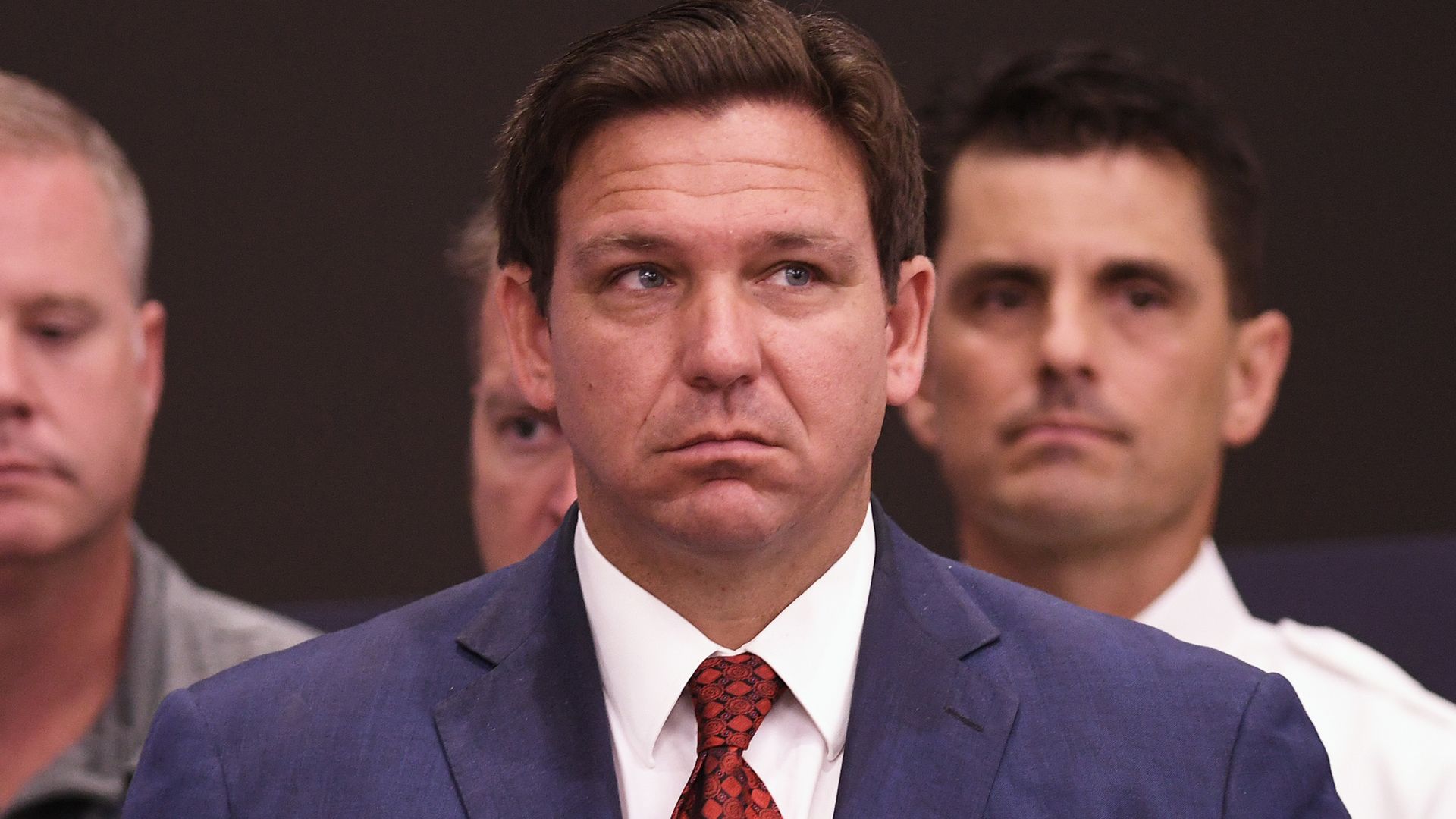 Florida has moved to prohibit transgender residents from using Medicaid to pay for gender-affirming care.
The big picture: Florida joined at least 10 other states — including Texas, Arizona and Missouri — in barring residents from using Medicaid to pay for the medications and surgeries prescribed to those diagnosed with gender dysphoria, the Washington Post reports.
These medical treatments often include hormone therapy and puberty blockers.
Details: The Florida Agency for Health Care Administration added the new language Thursday. The new rules for the state's $36.2 billion Medicaid program will take effect on Aug. 21, Politico reports.
Brock Juarez, the communications director for AHCA, said in an emailed statement to Axios that "several services for the treatment of gender dysphoria... are not consistent with widely accepted professional medical standards and are experimental and investigational with the potential for harmful long term affects."
What they're saying: "Since taking office we have seen a dangerous mix of politics and medicine from doctors in the Biden administration and many of our medical societies across the United States," Simone Marstiller, the secretary of AHCA, said in a statement emailed to Axios.
"They have often traded their oath to do no harm in exchange for political gain.
"It is imperative for states like Florida to step up and ensure our focus remains on the actual evidence, rather than the eminence of a medical society or association."
Catch up quick: Last week, Florida's medical board took a step toward creating guidelines that would prohibit minors from receiving hormone therapy and undergoing surgeries because of gender dysphoria, Axios previously reported
The board approved holding workshops, gathering data and speaking with experts in order to build a standard of care.
Florida Gov. Ron DeSantis' administration asked the state's medical board in June to ban transition-related care for transgender minors.
Between the lines: Major medical organizations such as the American Medical Association and American Psychiatric Association have endorsed gender-affirming care as standard and accepted medical treatment for years.
The AMA has asked governors to oppose state legislation on gender transition-related care for minor patients, saying it is "a dangerous intrusion into the practice of medicine."
Transgender and nonbinary identities "are normal variations of human identity and expression," the AMA said.
Understanding of transgender health care continues to evolve as doctors remain divided on the issue, Axios' Tina Reed reports.
Go deeper