Europe is closing the gap in women's soccer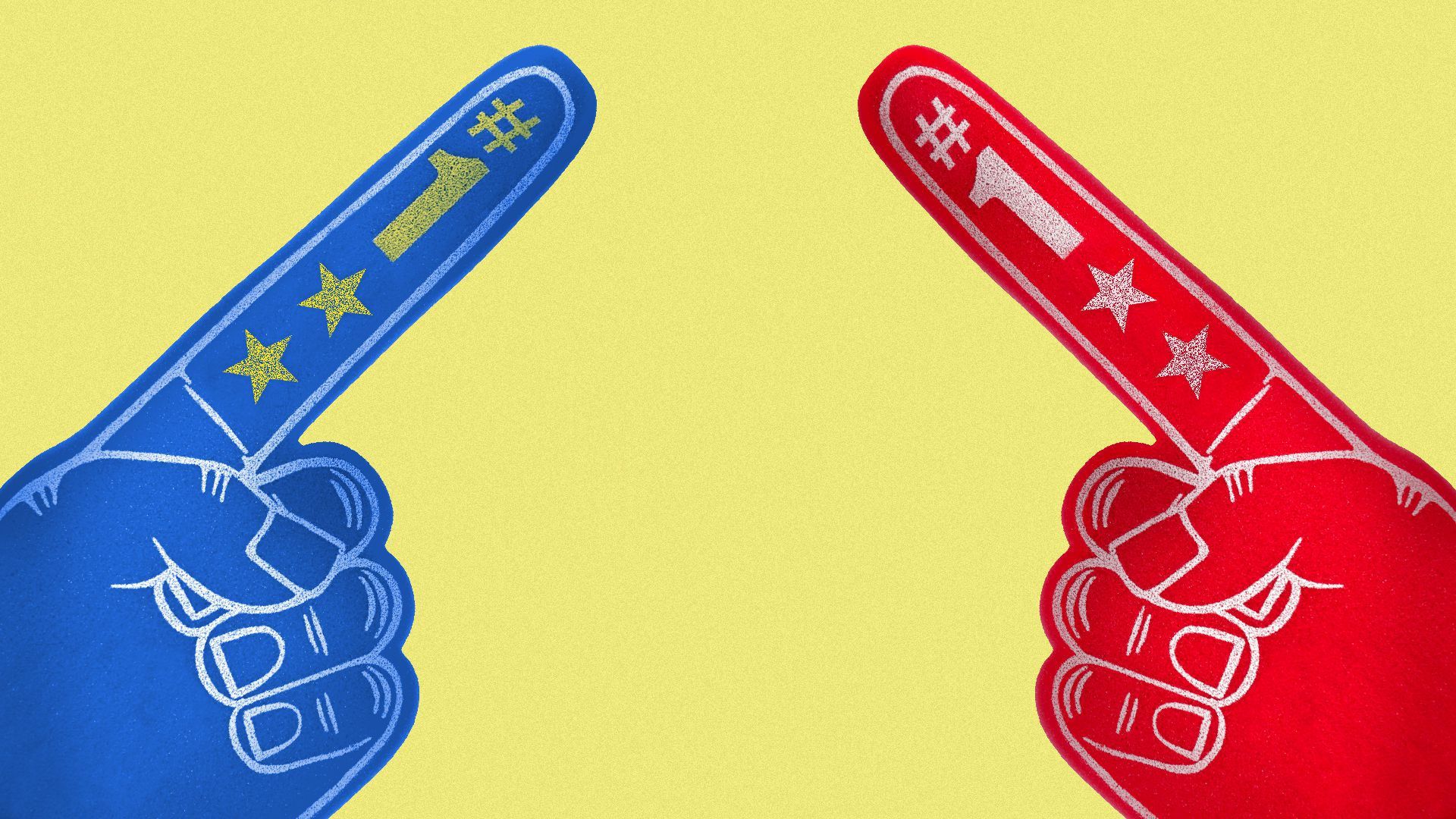 The U.S. still rules women's soccer, but Europe is coming fast, and their recently crowned champion will soon have a chance to make a big statement.
Driving the news: Two days after England won the Women's Euro title Sunday at Wembley in front of a record crowd, it was announced that the Lionesses would host the USWNT in an October friendly.
Why it matters: The match, also at Wembley, is already generating a ton of hype and will be billed as a possible turning point in the battle for women's soccer supremacy.
"[The USWNT] have always been [the benchmark]. If you think of women's football, you think of what [they've] achieved in the past. … So to take them on at Wembley Stadium will be amazing."
— England forward Alessia Russo, via ESPN
State of play: The No. 1-ranked USWNT has long dominated internationally, and there's every reason to think the next generation will carry on the legacy of Alex Morgan, Megan Rapinoe and others.
Yes, but: Europe — motivated by the USWNT's success and aided by their continent's rich soccer culture — is starting to close the gap ahead of the 2023 Women's World Cup.
Attendance: Two women's Champions League games this spring set attendance records, breaking marks previously held by the USWNT.
Success: After winning four of the first five Olympic golds, the USWNT has failed to reach the final in the past two Games, where Europe has a gold and two silvers.
Talent: England and Spain (six) have as many women in ESPN's top 50 players as the U.S., which had 11 on the list just last year. European club teams, now receiving more investment, have many of the best players.
Looking ahead: This fall, the U.S. and England will go head-to-head in both women's (Oct. 7 friendly) and men's soccer (Nov. 25 World Cup group stage). Should be a fun rivalry.
Go deeper