Dollar's gain, Big Tech's pain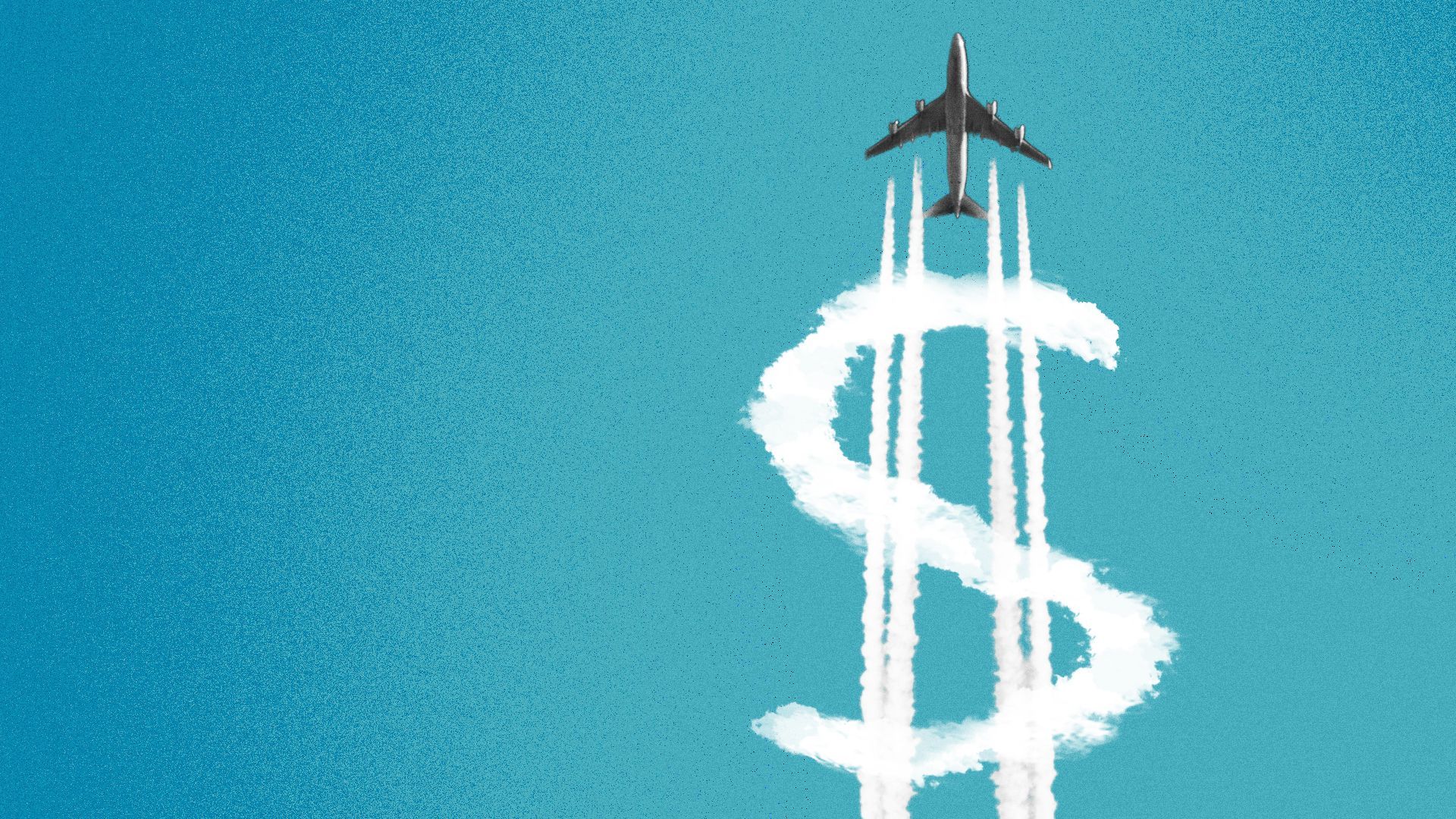 Big technology companies are reaping the whirlwind of a strong dollar, as the sector becomes an unlikely victim of foreign exchange volatility.
Why it matters: In normal times, car companies and other multinationals that sell physical goods are the most sensitive to dollar fluctuations. Needless to say, with interest rates soaring alongside inflation expectations – even as growth falters – these are hardly normal times.
The Federal Reserve's offensive against spiking inflation is pushing up rates. That's boosting the greenback's value in major markets like Europe, where a strong greenback has railroaded the common currency to a 20-year low.
Driving the news: During the Q2 reporting season, Netflix, Google, IBM, Microsoft, Apple and Spotify are among big tech names citing the "super dollar" as a drag on earnings.
Particularly against the euro and yen, the U.S. currency is creating what the Financial Times referred to last week as a "currency shock [that's] muddled an earnings period that was being closely studied for signs of a weakening global economy."
It's unusual to see big tech (certainly not this many companies at the same time) cite currency volatility as an issue. Most of them sell software-based services, rather than physical goods like cars or makeup.
What they're saying: Still, foreign exchange volatility is "a headwind for Big Tech with 35% to 40% of sales in Europe, and strong dollar a 400 [basis point] top-line headwind," veteran tech analyst Dan Ives tells Axios in an email.
"As they sell in local currency this will be a negative theme over the coming year with a strong greenback," he added.
Yes, but: Traditionally, big companies employ sophisticated hedging strategies to guard against FX risk.
What we're watching: The Fed's next policy moves. If the current economic angst gives way to a deep recession, the central bank may reverse course. That would narrow the interest rate differential boosting the greenback.
Go deeper