Scoop: McConnell pledges he's "all in" on Colorado Senate race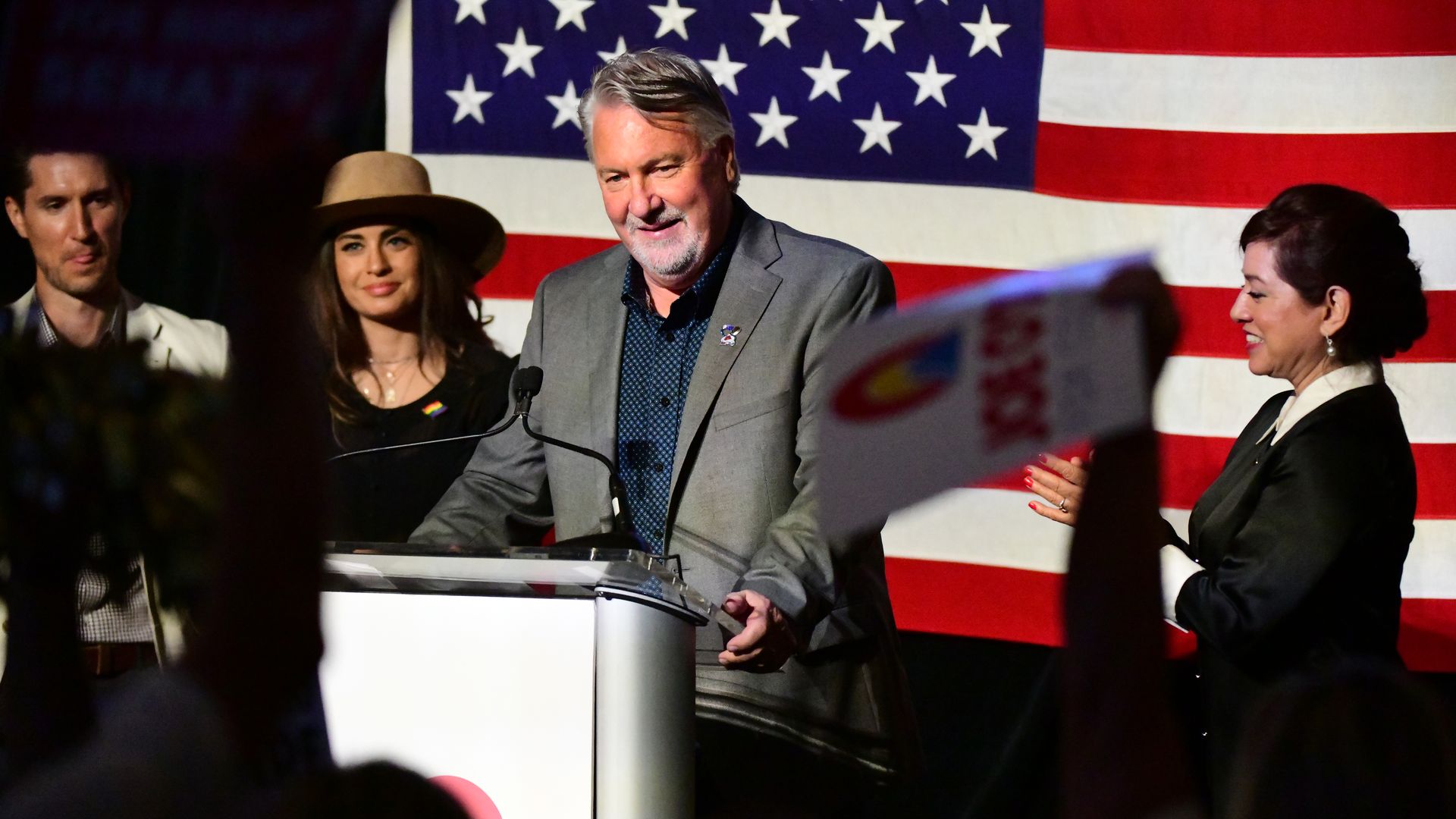 Senate Minority Leader Mitch McConnell (R-Ky.) made a surprise appearance Tuesday night at a Capitol Hill fundraiser for Joe O'Dea, the Republican nominee for U.S. Senate in Colorado who is pledging to compete aggressively for Democrat Michael Bennet's seat.
Why it matters: With signs Republican candidates may face struggles in battleground states including Pennsylvania, Arizona and Georgia, the party's hopes of retaking the majority may depend on bluer Colorado.
Driving the news: "I just want to assure everybody, we're going to be all-in in Colorado," McConnell told the assembled crowd, according to a person who attended the event.
Calling O'Dea "the perfect candidate for the nature of your state," McConnell emphasized: "We think we can win this race."
"I wanted to dispel any notion that you may have that we're not going to play in Colorado."
Details: Also in attendance: National Republican Senatorial Committee chairman Rick Scott, Senate Republican Whip John Thune, Republican Senate conference chairman John Barrasso and former Sen. Cory Gardner, the last Republican to win a Senate race in Colorado.
By the numbers: Colorado backed President Biden by 13 points and hasn't voted for a GOP president since 2004. But Republicans point to Gardner's unexpected victory in 2014 in a red wave as a blueprint for O'Dea.
Big picture: O'Dea is a political unicorn for the party at a time when Republican voters prefer MAGA-aligned candidates.
In a recent interview with Axios, he called himself a pro-choice centrist who's running a campaign focused on tackling inflation and cracking down on crime.
"We need more moderate candidates. We need candidates that can win in Colorado. If you're so far to the right that you can't win a purple state, that's a non-starter," O'Dea said.
Go deeper