Twitter wins fight to fast-track Elon Musk deal trial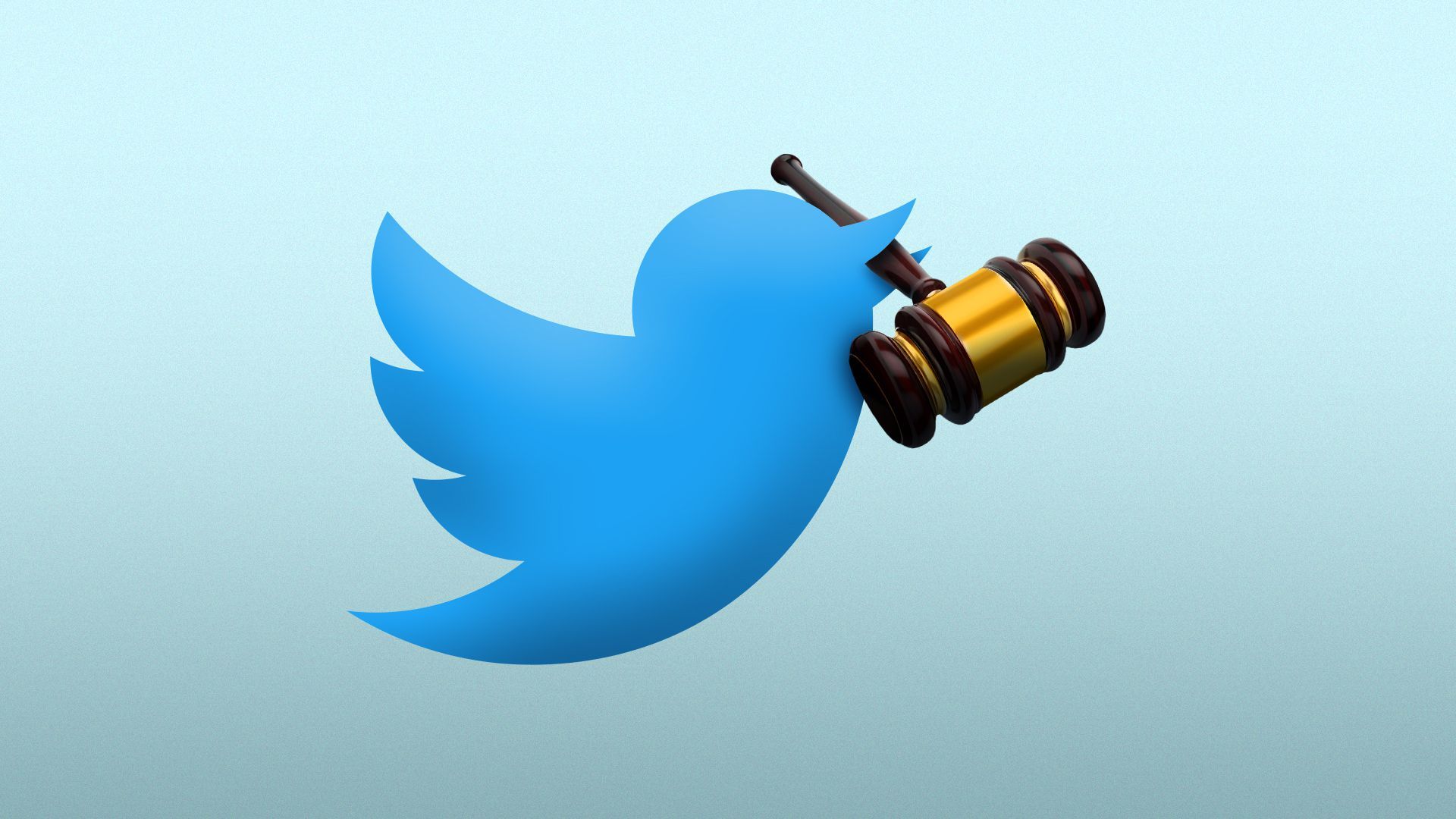 Twitter's trial for its lawsuit against Elon Musk will take place over five days in October, the Delaware Chancery Court decided following a hearing in which both parties made the case for their preferred timelines.
Why it matters: This is much closer to Twitter's preferred timeline. The judge sided with the company's arguments that delays will further harm its business.
She also noted that in this particular court, a trial is only one event in case — there are post-trial briefs, bench decisions, appeals, and more steps until a final resolution.
What happened: Twitter's refuted the argument that deep analysis into fake accounts was needed for the trial, mostly because it wasn't even a factor in the acquisition agreement.
It also argued that prolonging the case would make it hard for the company to make important decisions for its operations in a timely manner.
The other side: Musk's legal team argued that the only critical date in this case would be his April deadline for the financing of the acquisition, making the fast-tracked trial unnecessary.
It also argued that it needs more time to properly dig through discovery and all the data it seeks from Twitter about its spam accounts, and that the seven-month timeline it sought was much shorter than the three-to-four years such a case would normally take given the price tag and complexity.
The bottom line: The court's admitted bias toward expediting matters, coupled with its confidence that everyone involved can work swiftly, landed in Twitter's favor.
Go deeper: The merger term that could decide Twitter vs. Musk
Editor's note: This is a developing story. Please check back for updates.
Go deeper