Scoop: Industry Dive to sell to U.K.-based events firm Informa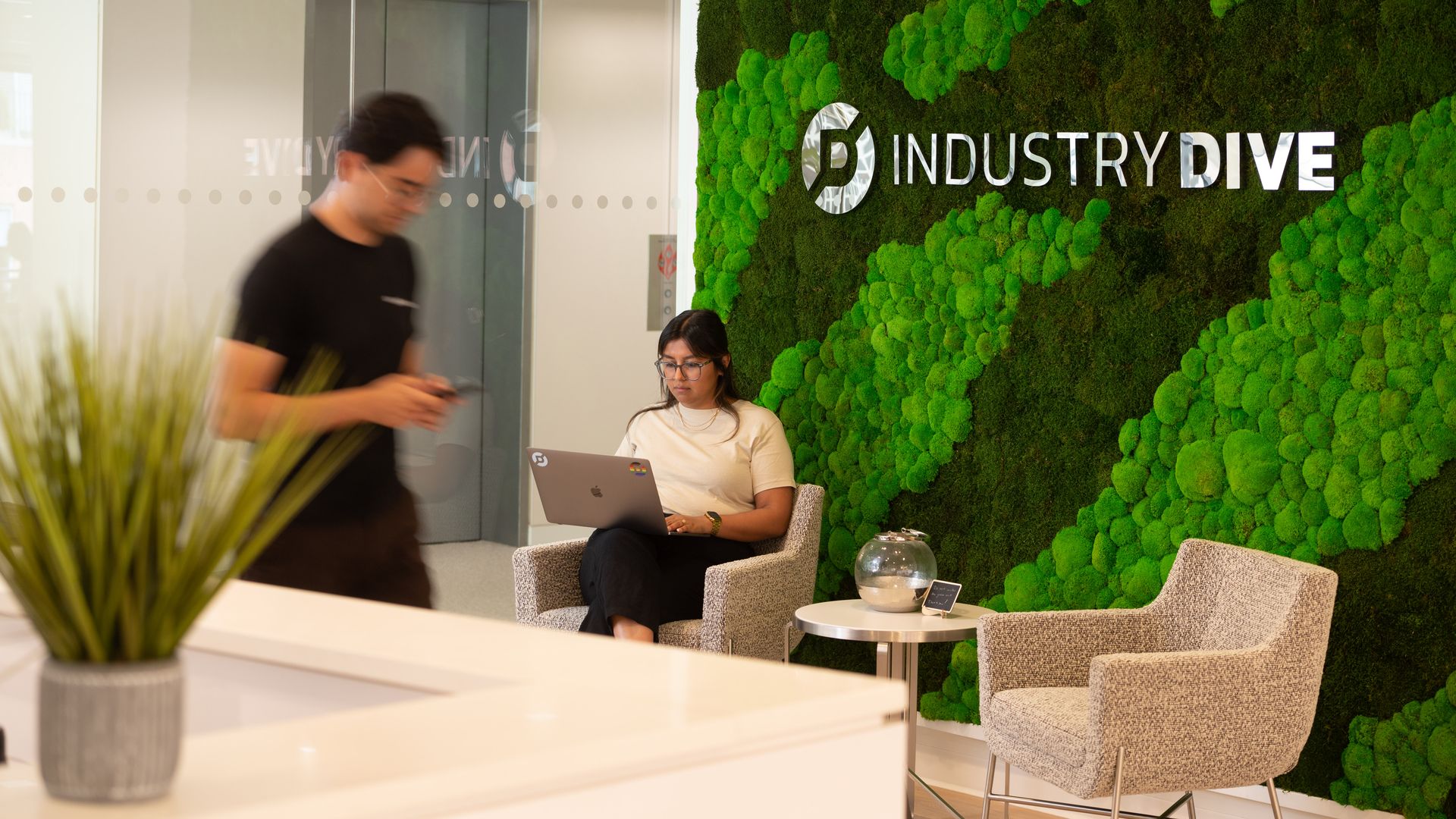 Industry Dive, a Washington, D.C.-based business media company, has signed an agreement to be acquired by Informa, a publicly traded events and publishing company, for an enterprise value of $525 million, a source familiar with the deal told Axios.
Why it matters: It's a great outcome for Industry Dive, which has grown its business to over $100 million in annual revenue over the past 10 years.
By the numbers: The deal values Industry Dive at a cash value of $389 million, according to the source. That number doesn't include potential earn-outs based on revenue growth or equity that's being rolled over into the new company. The total enterprise value of the deal is $525 million, nearly 5x the company's annual revenue.
Industry Dive is expecting roughly $110 million in revenue this year with a profit margin of 30%, according to a source familiar with its finances. The company has been profitable since 2013, the year after it was founded.
Roughly 380 people work at Industry Dive, with around 115 of those employees working in editorial roles. All employees will remain as part of the deal.
Industry Dive will continue to operate as an independent brand within Informa. Industry Dive's management team will remain the same, the source said.
Be smart: The deal gives Informa access to an in-house content arm that focuses on niche, professional audiences. It gives Industry Dive access to a wider set of audiences to expand its reach and launch new verticals.
Industry Dive's newsletter products span 24 industries, including retail, food, supply chain and marketing.
The company tends to focus on hyper-niche industries that were traditionally served by trade magazines. For example, it recently launched a vertical targeting corporate counsels and another targeting multi-family construction executives.
Informa confirmed the deal Tuesday morning on its website.
Catch up quick: Industry Dive was co-founded in 2012 by chief executive officer Sean Griffey, chief technology officer Eli Dickinson and senior adviser Ryan Willumson.
The company was bootstrapped until it sold a majority stake to Charlotte, North Carolina-based private equity firm Falfurrias Capital Partners in 2019.
It has made three acquisitions to date, including the marketing arm of global tech firm NewsCred in 2019, a hyper-niche trade publication called PharmaVOICE in 2021 and CFO.com in 2021.
What's next: The deal is expected to close in September.
Go deeper