Pulitzer rejects Trump's challenge to Post, NYT Russia stories after reviews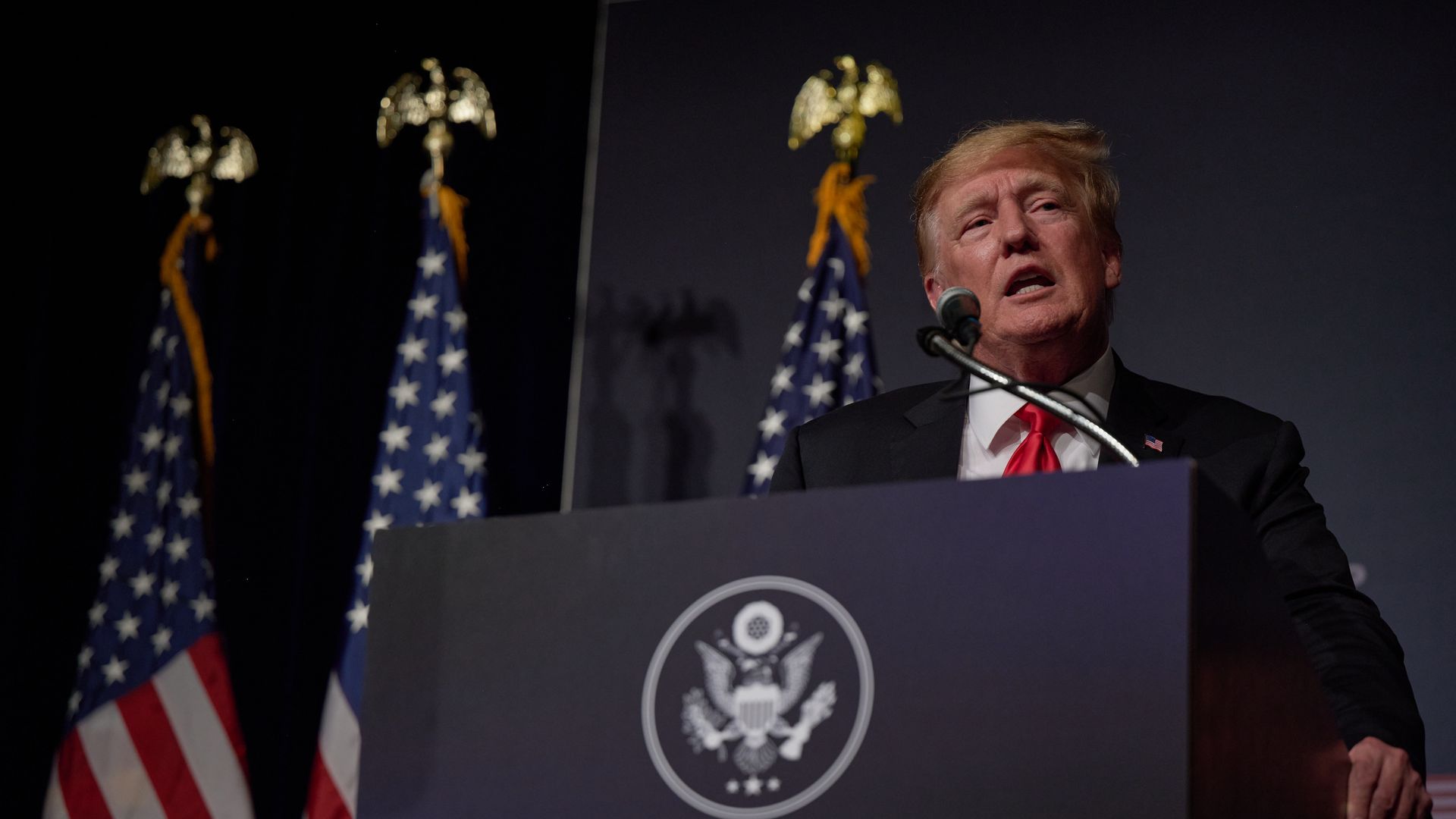 The Pulitzer Prize Board rejected former President Trump's calls Monday to rescind awards from the Washington Post and New York Times over their coverage of Russian interference in the U.S. election.
Why it matters: Trump has repeatedly claimed that the two newsrooms' reporting, which tracked Russian connections to the Trump campaign and jointly won the 2018 National Reporting prize, was a "politically motivated farce" aimed at driving a "false narrative."
What they're saying: "The Pulitzer Prize Board has an established, formal process by which complaints against winning entries are carefully reviewed," the board said in a statement.
"In the last three years, the Pulitzer Board has received inquiries, including from former President Donald Trump," about the Post's and the Times' 2018 award-winning submissions.
The inquiries prompted the board to commission two independent reviews, which were both conducted by "individuals with no connection to the institutions whose work was under examination, nor any connection to each other."
"The separate reviews converged in their conclusions: that no passages or headlines, contentions or assertions in any of the winning submissions were discredited by facts that emerged subsequent to the conferral of the prizes."
Go deeper