House passes bill to suspend tariffs on imported baby formula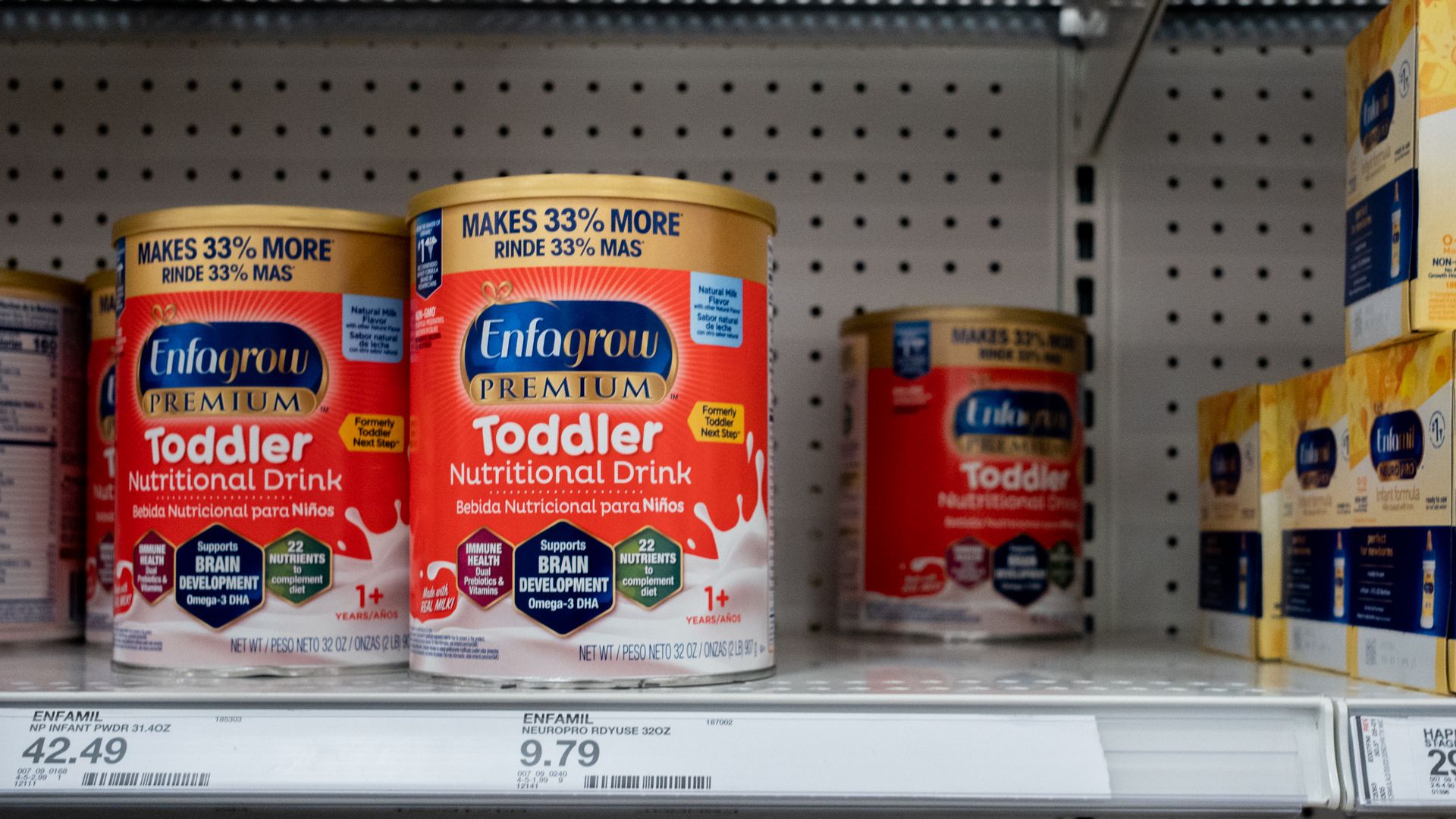 The House overwhelmingly passed a bill on Friday to suspend tariffs on imported baby formula.
The big picture: The bill passed 421-2, with two Republicans voting against it, comes amid a continuing baby formula shortage in the United States.
Rep Louie Gohmert (R-Texas) voted against the bill. Rep. Rick Allen (R-Ga.) also voted "no" but a spokesperson for Allen told Axios that he intended to vote yes on the bill and filed an incorrect vote form to go in the record.
A major U.S. baby formula producer, Abbott Nutrition, was forced to close one of its plants earlier this year, compounding problems caused by supply chain problems. The Abbott plant finally reopened this month and resumed production of baby formula.
The Biden administration has also attempted to ease the shortage with its Operation Fly Formula, which flew in baby formula from overseas that met U.S. standards.
Go deeper