Wordle to be reimagined as a board game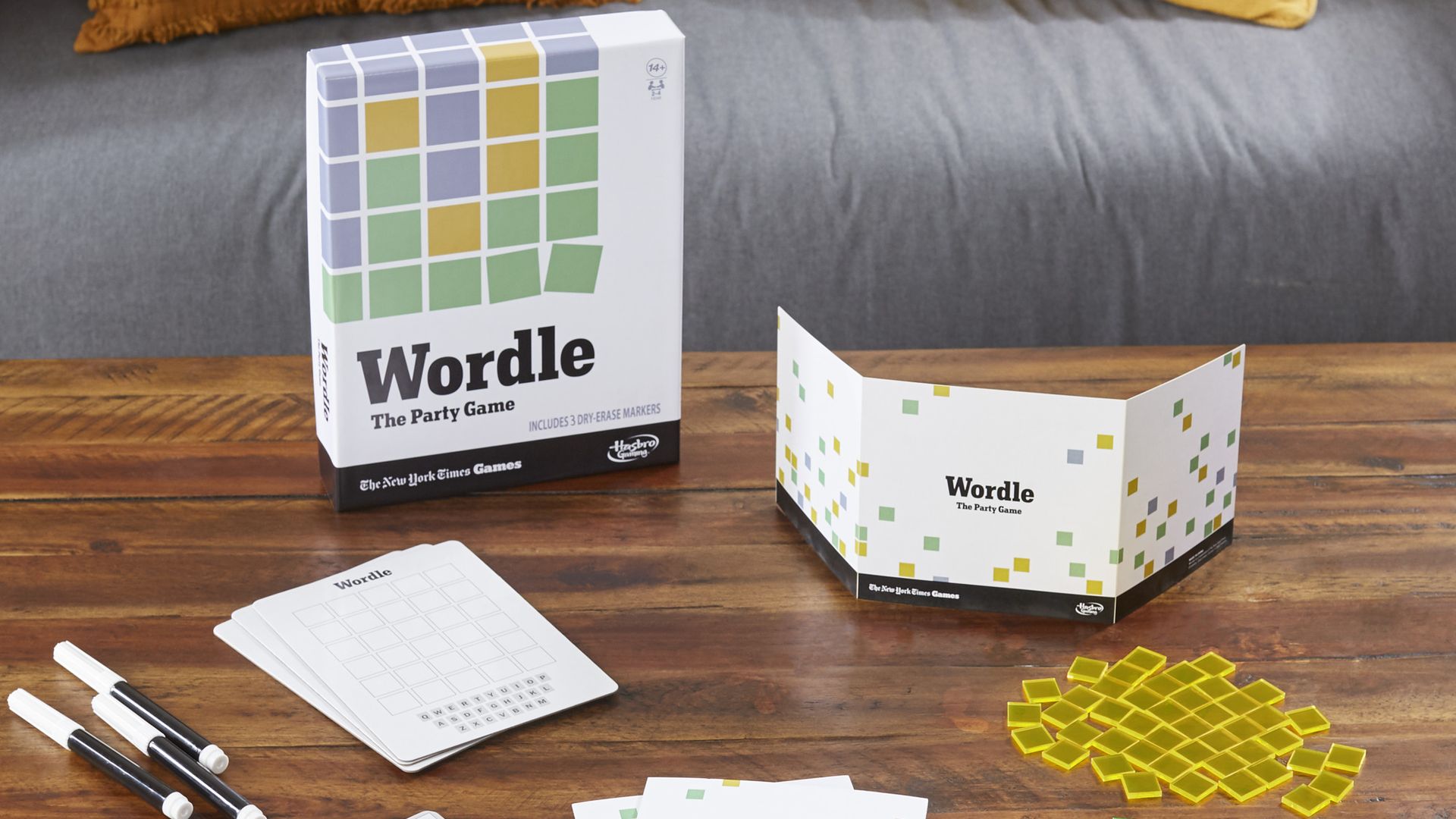 Hasbro and the New York Times are partnering to turn the popular word puzzle game Wordle into a board game, the companies announced Thursday.
Flashback: Wordle, a daily word game which was bought by New York Times for an undisclosed price in January, went viral after it was first released to the world last October.
Details: The board game will be called "Wordle: The Party Game" and will be released in October. It's now available for pre-order.
How it works: In the game, players compete to guess a secret word that's been written down by another player. The more rounds it takes to guess the correct word the more points a player accumulates. The player with the least amount of points wins.
The big picture: The Times has been publishing daily crosswords for decades, but recently began a broader push into games, and their potential for subscriptions.
What they're saying: "We're beyond thrilled to work with New York Times Games to bring our gaming worlds together and extend Wordle in new ways," said Adam Biehl, SVP & General Manager of Hasbro Gaming, in the news release.
"At New York Times Games, we're focused on quality crafted puzzles that everyone can experience together, which is why we're so excited to team up with Hasbro to bring a fresh new format to the global sensation of Wordle," said New York Times gaming chief Jonathan Knight.
Go deeper