More NYT subscriptions coming from non-news products in the Biden era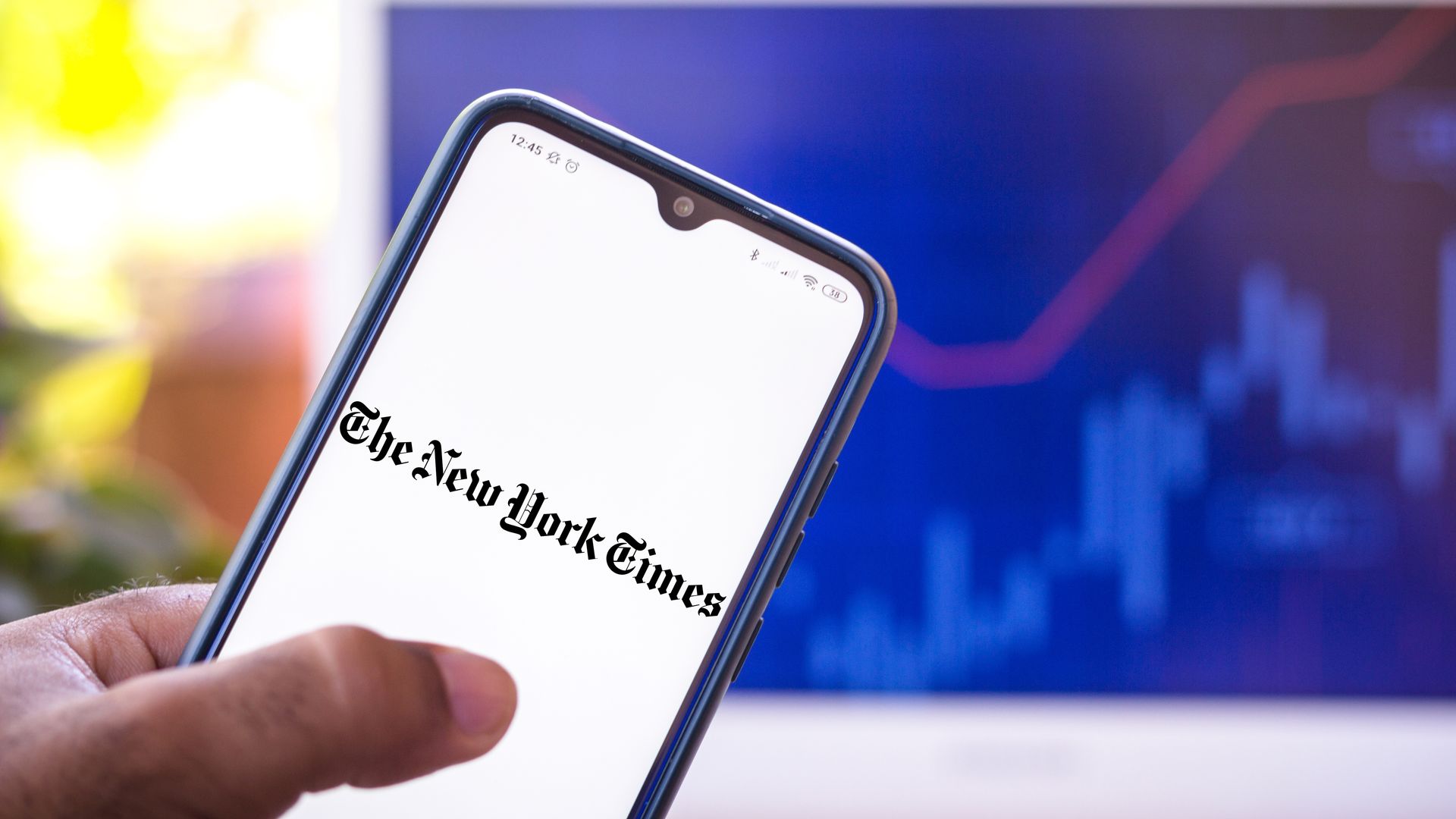 The New York Times on Wednesday said it added 301,000 new digital-only subscribers last quarter, its slowest quarter for digital subscriber growth in over a year.
Yes, but: New subscriber growth was weighted much more heavily this quarter towards non-news products than in any other previous quarter in the company's history. A record 44% of The Times' new digital subscribers came from non-core news products, like cooking, games and audio, last quarter.
Typically, the percentage of new subscribers from non-news products hovers around 25-35%.
By the numbers: Of The Times' 301,000 net new digital subscribers added last quarter, 134,000 came from its cooking, games and audio products.
Another 167,000 new subscribers were added to its core news products.
In total, The Times now has nearly 8 million paid subscribers, which is far ahead of even its closest news competitors — The Washington Post and The Wall Street Journal.
The big picture: Times executives for years have emphasized that The New York Times isn't just a newspaper, but a lifestyle services company.
In the post-Trump news cycle, that focus on lifestyle services has already begun to serve The Times well, offering it a financial cushion when the news cycle is slow.
Bottom line: The Times had a stated goal of reaching 10 million paid subscribers by 2025. Despite a news cycle slowdown, it's well on its way to meeting that goal ahead of schedule.
Flashback: Trump era pushes New York Times to new heights in 2020
Go deeper