Uvalde mayor says he supports releasing 77-minute hallway footage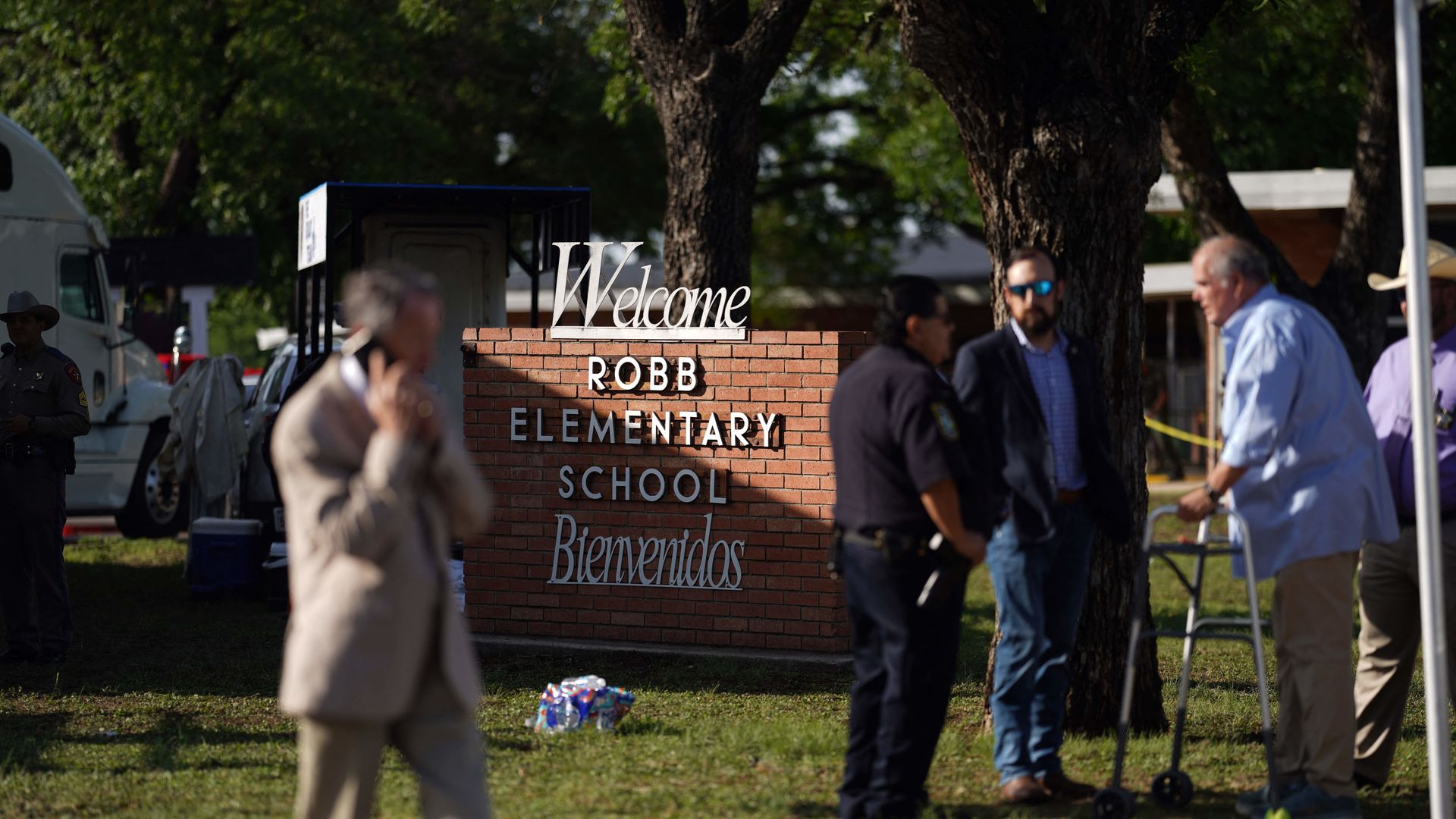 Uvalde Mayor Don McLaughlin said Friday that he is in support of releasing the 77-minute hallway footage that marks the duration of the Robb Elementary School shooting when a gunman killed 19 children and two teachers in Texas, ABC News reports.
Why it matters: Conflicting timelines and retracted statements have sowed doubt in law enforcement as the public waits for an answer on failures in police officers' response to the shooting.
The footage is likely to be released on Monday and will "bring clarity to the public, to the families and to the survivors," McLaughlin said in a statement, per ABC.
The big picture: McLaughlin has been a vocal critic of the Texas Department of Public Safety's (DPS) management of the investigation.
Friday's statement comes after he disputed a report from the Advanced Law Enforcement Rapid Response Training (ALERRT), a Texas State University training center for active shooter situations.
The report had said that a police officer armed with a rifle had watched the gunman walk toward the campus but did not fire while waiting for permission from a supervisor to shoot.
He has repeatedly said Texas DPS is releasing contradictory information and perpetrating "false leaks."
Go deeper