"Let him eat cake": AOC reacts to Kavanaugh being forced out of restaurant by abortion rights protesters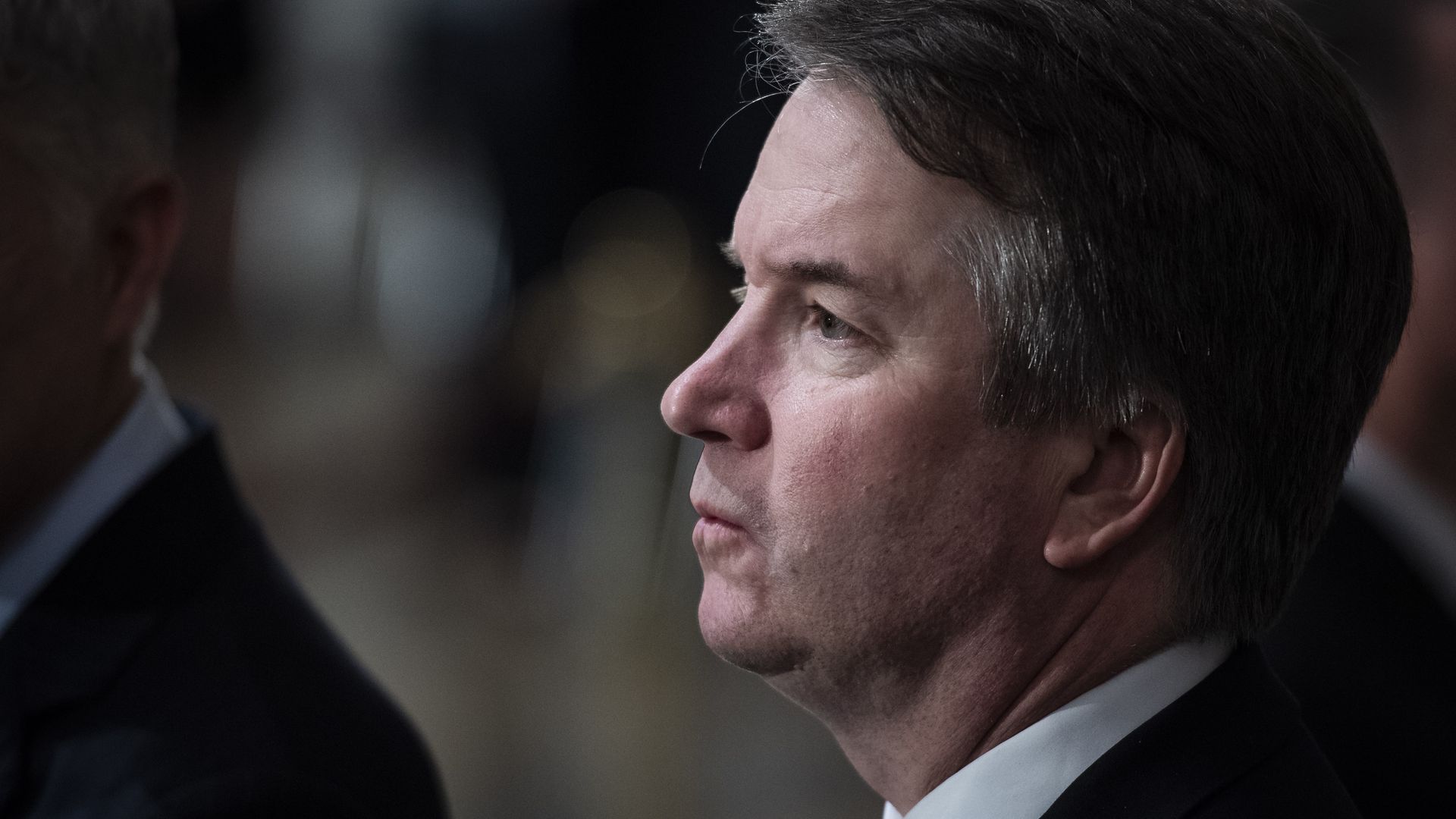 Rep. Alexandria Ocasio-Cortez (D-N.Y.) on Friday responded to reports that Justice Brett Kavanaugh was forced out of a restaurant by abortion rights protesters on Wednesday, sarcastically tweeting, "[t]he least they could do is let him eat cake."
Driving the news: Protesters had gathered outside of the restaurant and called Morton's manager to have the justice, who joined the Supreme Court's majority opinion overturning Roe v. Wade, kicked out, per Politico.
"Honorable Supreme Court Justice Kavanaugh and all of our other patrons at the restaurant were unduly harassed by unruly protestors while eating dinner at our Morton's restaurant," the restaurant said in a statement to Politico.
"Politics, regardless of your side or views, should not trample the freedom at play of the right to congregate and eat dinner. There is a time and place for everything. Disturbing the dinner of all of our customers was an act of selfishness and void of decency," Morton's added.
What she's saying: "Poor guy. He left before his soufflé because he decided half the country should risk death if they have an ectopic pregnancy within the wrong state lines. It's all very unfair to him," Ocasio-Cortez said.
"The least they could do is let him eat cake."
In another tweet, responding to Fox News' Peter Doocy asking White House press secretary Karine Jean-Pierre if justices "have no right to privacy" after the incident, Ocasio-Cortez said, "[p]retty sure they overturned that right 2 weeks ago Doocy."
What's also happening: Sen. Chris Murphy (D-Conn.) also responded to the incident saying, "[p]olitical protest is ok when it involves storming government buildings and beating the hell out of police."
"But it crosses the line when you stand outside a steak restaurant," he added.
The big picture: Following the Supreme Court's ruling, several states have banned or severely restricted abortion.
Go deeper