U.S. announces another weapons shipment for Ukraine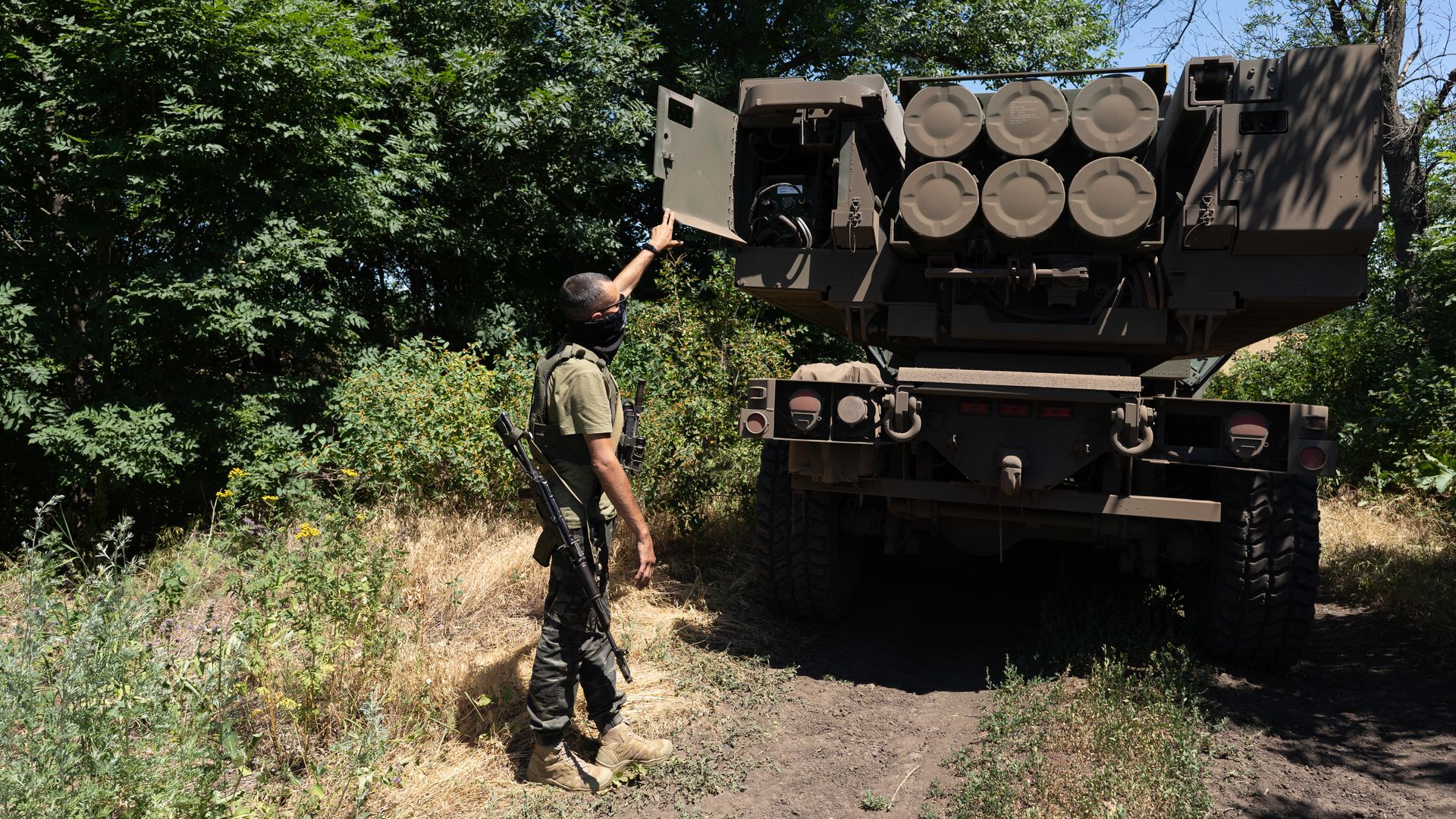 The Pentagon announced another arms shipment to Ukraine on Friday that is valued at around $400 million, bringing the total military assistance rolled out since February to over $7 billion.
Why it matters: The latest shipment includes higher-precision artillery ammunition as well as four advanced High Mobility Artillery Rocket Systems (HIMARS), which have allowed Ukraine to strike Russian military stockpiles and other targets behind the front lines.
The new shipment will bring the total number of HIMARS — a mobile rocket launcher — inside Ukraine to 12.
A senior defense official said the other eight systems are all operational, and that the pace of deliveries was dictated by the rate at which Ukrainian units are being trained to use the systems, which were not previously part of the Ukrainian arsenal.
The U.S. is also sending three tactical vehicles, spare parts and other equipment. The official would not say what type of artillery ammunition was being provided, only that it would allow for more precise targeting than had previously been possible.
State of play: Ukrainian President Volodymyr Zelensky has emphasized the importance of HIMARS and other longer-range systems to allowing Ukraine to change the equation in the eastern Donbas region, where Russia has been utilizing relentless artillery strikes to make gradual gains.
The pace at which new weaponry and troops are integrated into the fight will be key to Ukraine's efforts to stem its territorial losses and potentially launch a counteroffensive later this summer.
Russia currently appears to be preparing for the next phase of its offensive in Donbas after completing the capture of Luhansk, one of two administrative regions there.
Go deeper: Putin says his Ukraine operation has hardly even started
Go deeper