House panel probes reproductive health data collection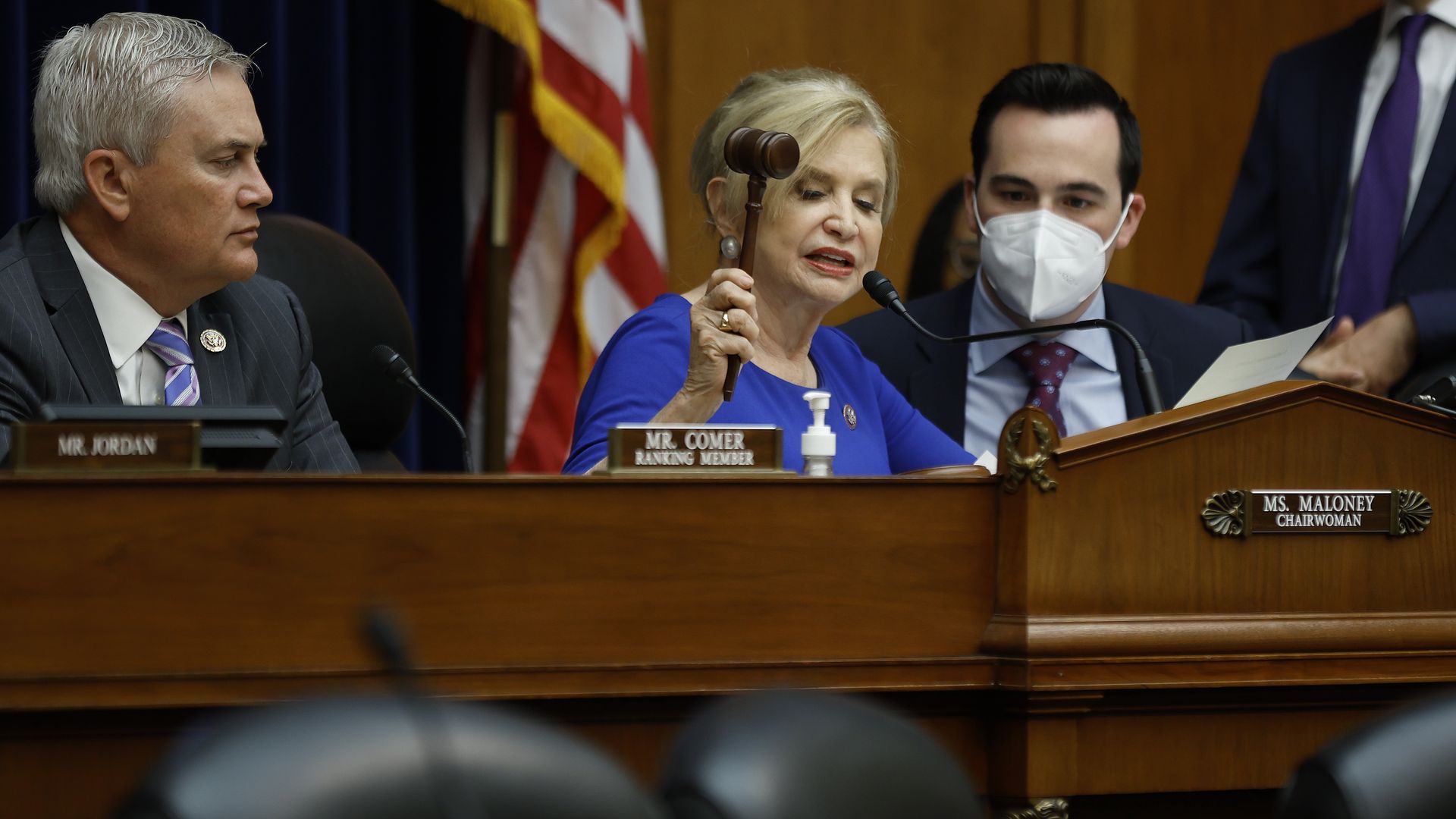 A House committee is launching an investigation into companies' handling of reproductive health data in the aftermath of the Supreme Court's decision overturning Roe v. Wade.
Why it matters: The move comes as voters who support abortion rights push for Democrats in Congress to counter a wave of abortion restrictions in Republican-controlled states.
In a letter laying out the House's plans to protect abortion rights after the court's ruling, House Speaker Nancy Pelosi vowed to protect the data from being "used against women by a sinister prosecutor in a state that criminalizes abortion."
Driving the news: The House Oversight Committee sent letters to five data broker companies and five personal health app companies requesting a wide array of documents and information on reproductive health data.
The health app companies are being asked for information on how they protect users' data and whether they sell or share it with companies and governments.
The data broker firms are asked about their data collection practices and specific information on their sale of data relating to abortion clinics.
The committee is giving the companies until July 21 to provide the requested documents.
What they're saying: "The collection of sensitive data could pose serious threats to those seeking reproductive care as well as to providers of such care," said Committee chair Carolyn Maloney (D-N.Y.) and Reps. Raja Krishnamoorthi (D-Ill.) and Sara Jacobs (D-Calif.) in a statement.
"Geographic data collected by mobile phones may be used to locate people seeking care at clinics, and search and chat history referring to clinics or medication create digital bread crumbs revealing interest in an abortion."
Go deeper