EU parliament votes to condemn overturning of Roe v. Wade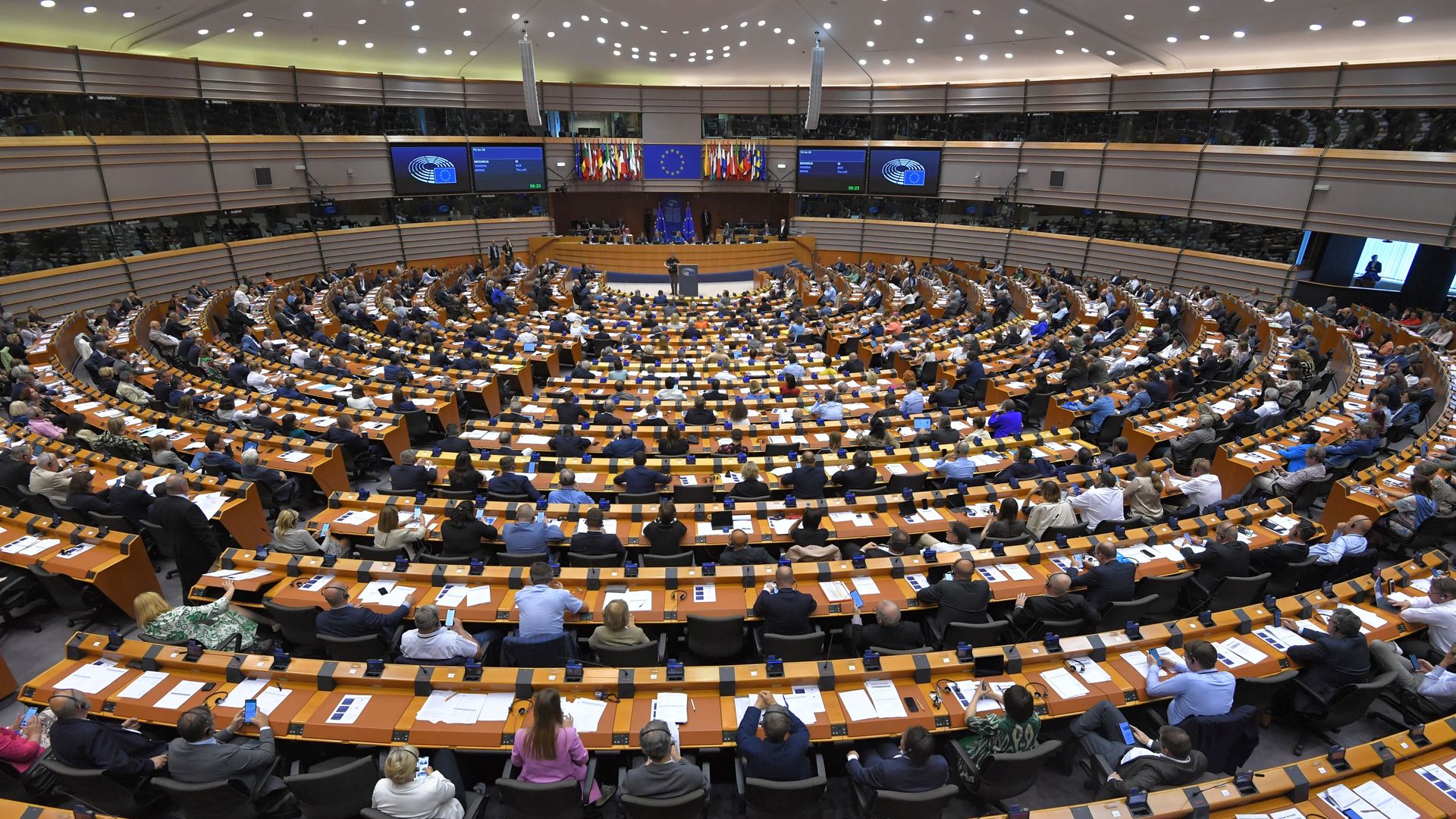 The European Parliament voted 324-155, with 38 abstentions, to condemn the U.S. Supreme Court's overturning of Roe v. Wade and demand that abortion rights be enshrined in the EU's fundamental rights charter.
Why it matters: The Supreme Court's decision last month to end federal protections for abortion was widely denounced by world leaders and human rights organizations.
The big picture: In the resolution, European MEPs expressed their solidarity with American women and girls and called for the U.S. Congress to pass federal protections for abortion, according to a European Parliament press release.
The resolution called for EU countries to provide "safe, legal and free abortion services, pre-natal and maternal healthcare services, voluntary family planning, youth-friendly services, and HIV prevention, treatment and support, without discrimination."
What they're saying: "The United States has clearly shown why we must use every tool available to safeguard abortion rights in the European Union," said Stéphane Séjourné, the president of the liberal Renew Europe group in the EU Parliament, AP reported.
"It teaches us a lesson: Women's and girls' human rights can never be taken for granted, and we must always fight to defend them," Helene Fritzon, a Swedish politician who is vice president of a parliamentary alliance of Socialists and Democrats, added, per AP.
Go deeper