Why China's BYD is a threat to Tesla's EV dominance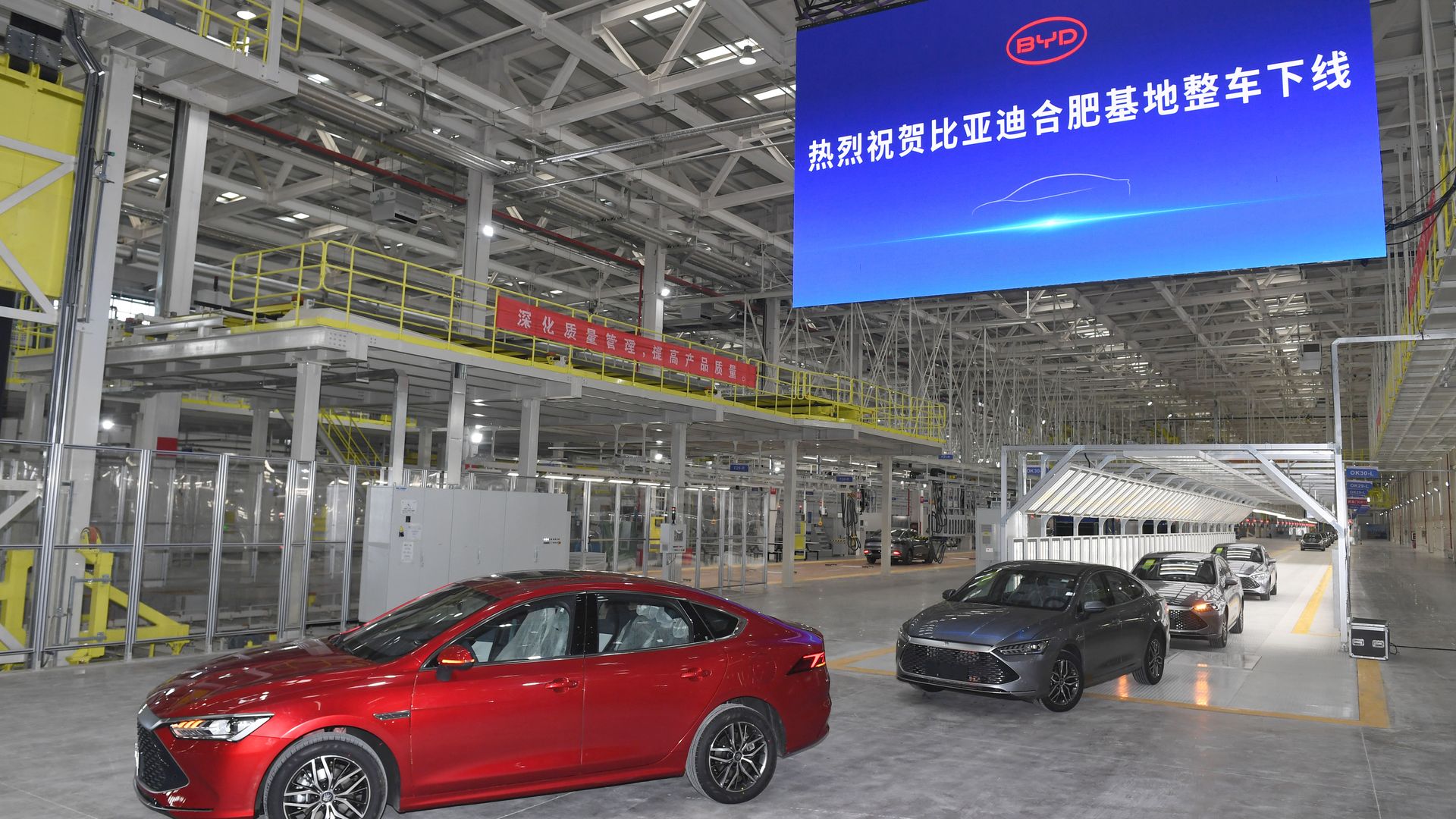 Chinese automaker BYD, which is backed by Warren Buffett, has surpassed Tesla in sales of electrified vehicles.
Driving the news: BYD sold 638,157 electric or plug-in hybrid passenger vehicles in the first six months of 2022, according to company filings published on July 3.
The figure represents a nearly 325% year-on-year increase from the same period last year.
In June alone, BYD sold 133,762 electric or plug-in hybrid passenger vehicles.
In the first two quarters of 2022, BYD sold 323,519 battery electric vehicles and 314,638 plug-in hybrids.
Yes, but: All of Tesla's vehicles are full battery electric models. Plug-in hybrids run on electricity for a limited range and then switch to gasoline.
The big picture: Tesla delivered a total of 564,743 vehicles in the first six months of the year, according to figures in their first and second quarter reports.
Tesla noted in the reports that it had contended with supply chain challenges and factory shutdowns over the course of the year.
BYD's shares have risen 36% since January and the company was able to avoid the lockdown-spurred factory closures, Business Insider reported.
Tesla, however, was forced to temporarily close its factory in Shanghai during a COVID-19 outbreak in the city earlier this year.
Editor's note: This story was clarified to reflect that Tesla sells only full electric models while BYD sells both full electric models and plug-in hybrids.
Go deeper:
Go deeper