Trump says Ukraine war, inflation wouldn't have happened if he were president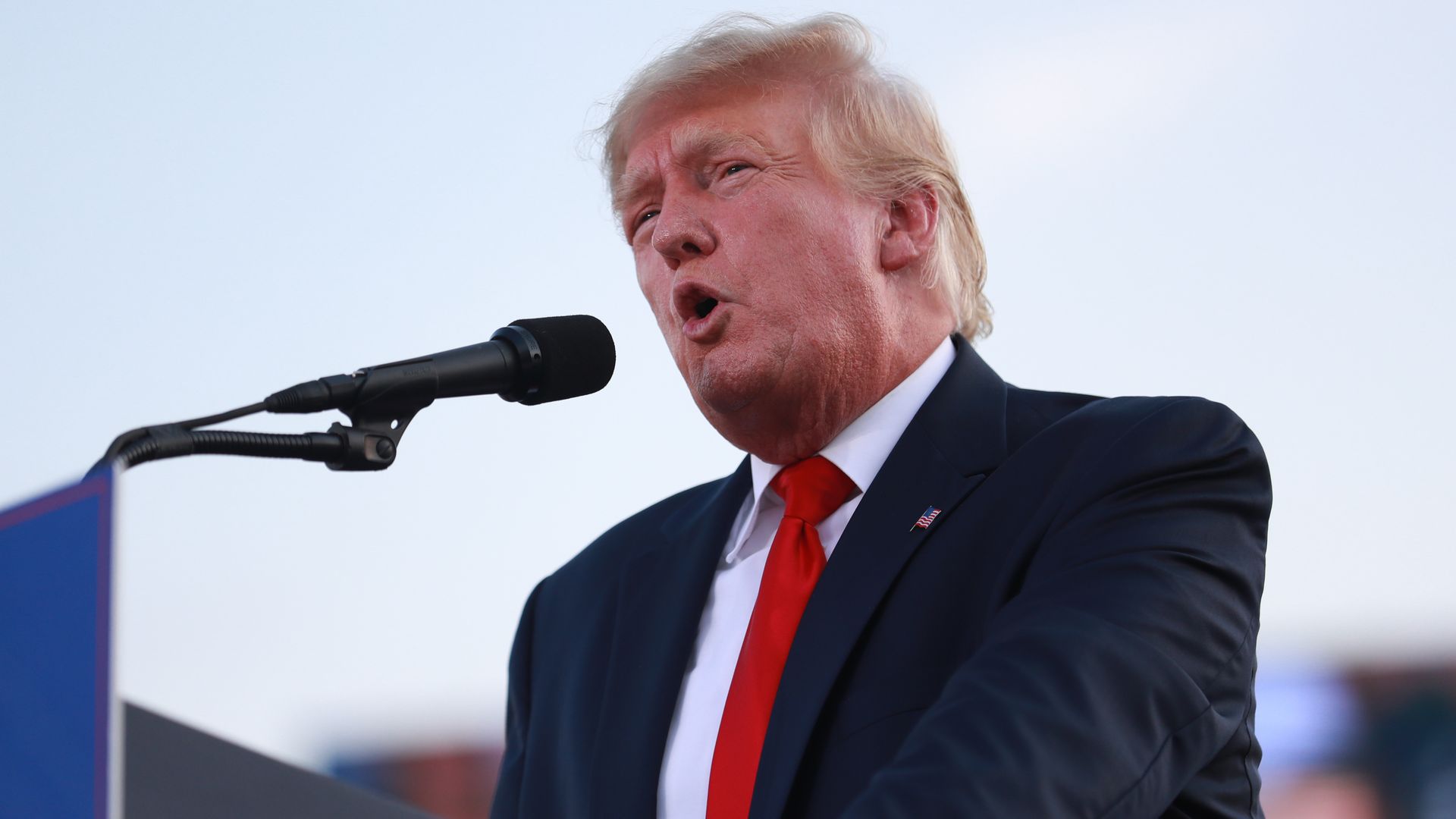 Former President Donald Trump said Monday that recent events such as the war in Ukraine and skyrocketing inflation would not have happened if he were president.
Why it matters: Trump's July Fourth comments on the state of the country come as he gears up for a potential 2024 presidential run.
What he said: Trump said "it's not looking good" for the United States right now due to the "major war raging out of control in Europe" and "the highest inflation in memory."
He said Wall Street's tough start to the year and high energy prices should be considered "good news" compared to other ongoing problems in the country.
Trump said in a Truth Social post that "none of these terrible events would have happened if I were President!!!"
In a previous post, Trump called out Rep. Liz Cheney (R-Wyo.), saying she is a "warmongering and despicable human being" in response to the Jan. 6 select committee hearings.
He called the Jan. 6 panel "political thugs" who were involved in his impeachment hearings.
The big picture: Trump's comments come as recent polling shows that voters don't want to see Trump or President Joe Biden run on the ballot in 2024, Axios' Mark Robinson writes.
7 out of 10 people said they don't want to see Biden seek another term.
6 in 10 voters said they don't want Trump to run again, with 1 in 3 voters saying he will divide the country.
Go deeper