Jan. 6 committee wants to talk to Pence and may subpoena him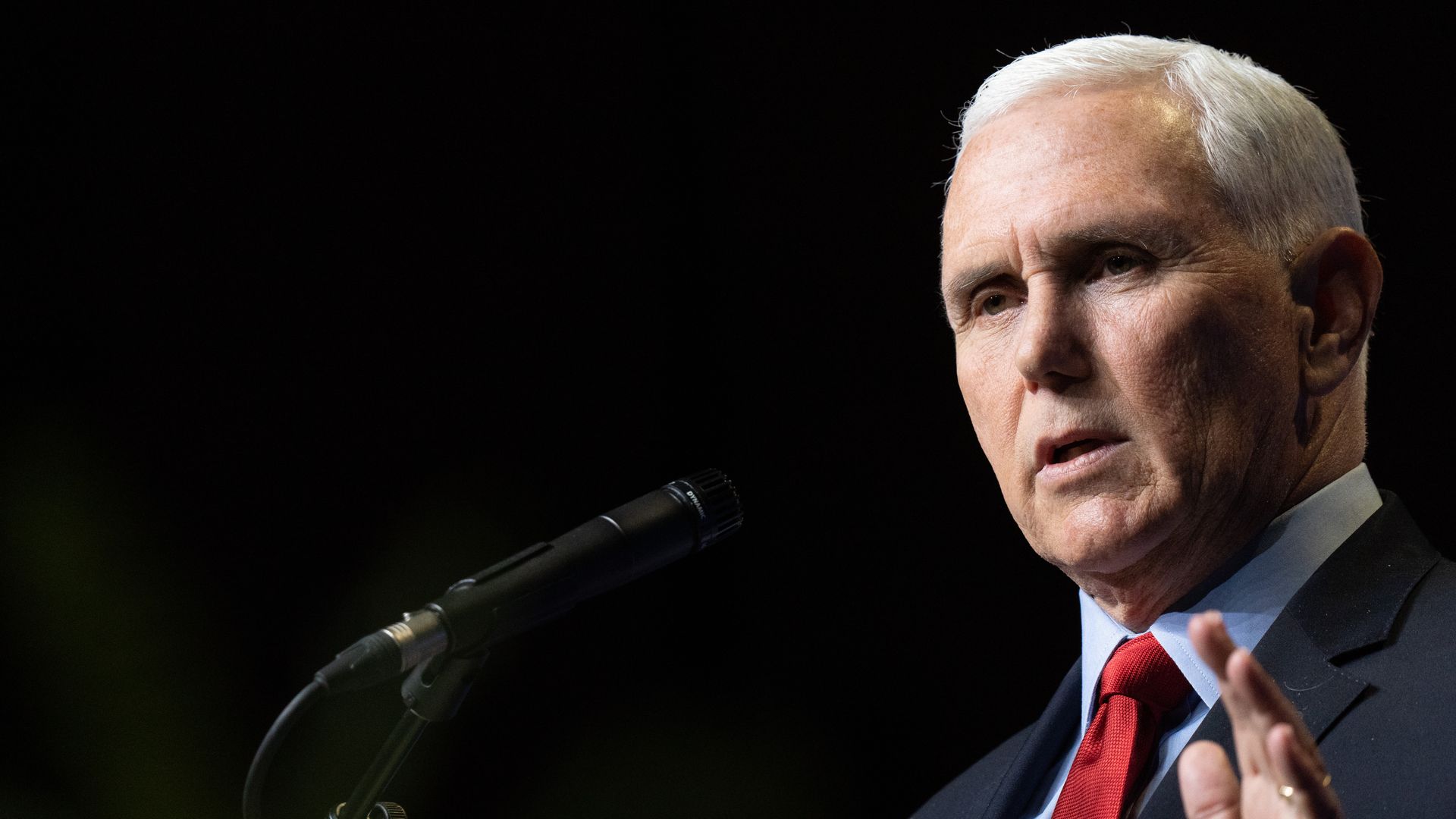 Members of the Jan. 6 select committee said Sunday they may subpoena former Vice President Mike Pence, the Associated Press reports.
Driving the news: "We're not taking anything off the table in terms of witnesses who have not yet testified," said Rep. Adam Schiff (D-Calif.) on CNN's "State of the Union" over the weekend asked about subpoenaing Pence.
"We would still, I think, like to have several high-profile people come before our committee," he added.
He said a Pence subpoena is "certainly a possibility. We're not excluding anyone or anything at this point."
Rep. Bennie Thompson, D-Miss., the committee's chairman, said the Jan. 6 panel was "engaging" with Pence's lawyers, AP reports.
The big picture: The Jan. 6 panel recently zeroed in on a scheme by former President Trump and his allies to pressure Pence to reject electors in order to overturn the 2020 election.
Between the lines: The Jan. 6 committee has received much information about Trump's call to Pence on the morning of Jan. 6 in which Trump pleaded for Pence to stop the certification of electoral votes, AP reports. But the committee has yet to hear Pence's side of the phone call.
"It started off [in a] calmer tone ... and then it became heated," former White House lawyer Eric Herschmann told the committee in closed-door testimony played at last week's hearing, Axios' Andrew Solender reports.
Julie Radford, Ivanka Trump's chief of staff, said Trump called Pence the "p-word" on that call.
Retired Lt. Gen. Keith Kellogg, Pence's former national security adviser, said Trump also told Pence that he was "not tough enough to make the call."
Worth noting: The committee is also interested in hearing from Virginia "Ginni" Thomas, the wife of Supreme Court Justice Clarence Thomas. She reportedly played an active role on Jan. 6 and Trump's efforts to overturn the election.
Editor's note: This story has been corrected to show Eric Herschmann's testimony was played at last week's hearing, he did not testify last week.
Go deeper