Trump called Pence a "wimp" on "heated" Jan. 6 phone call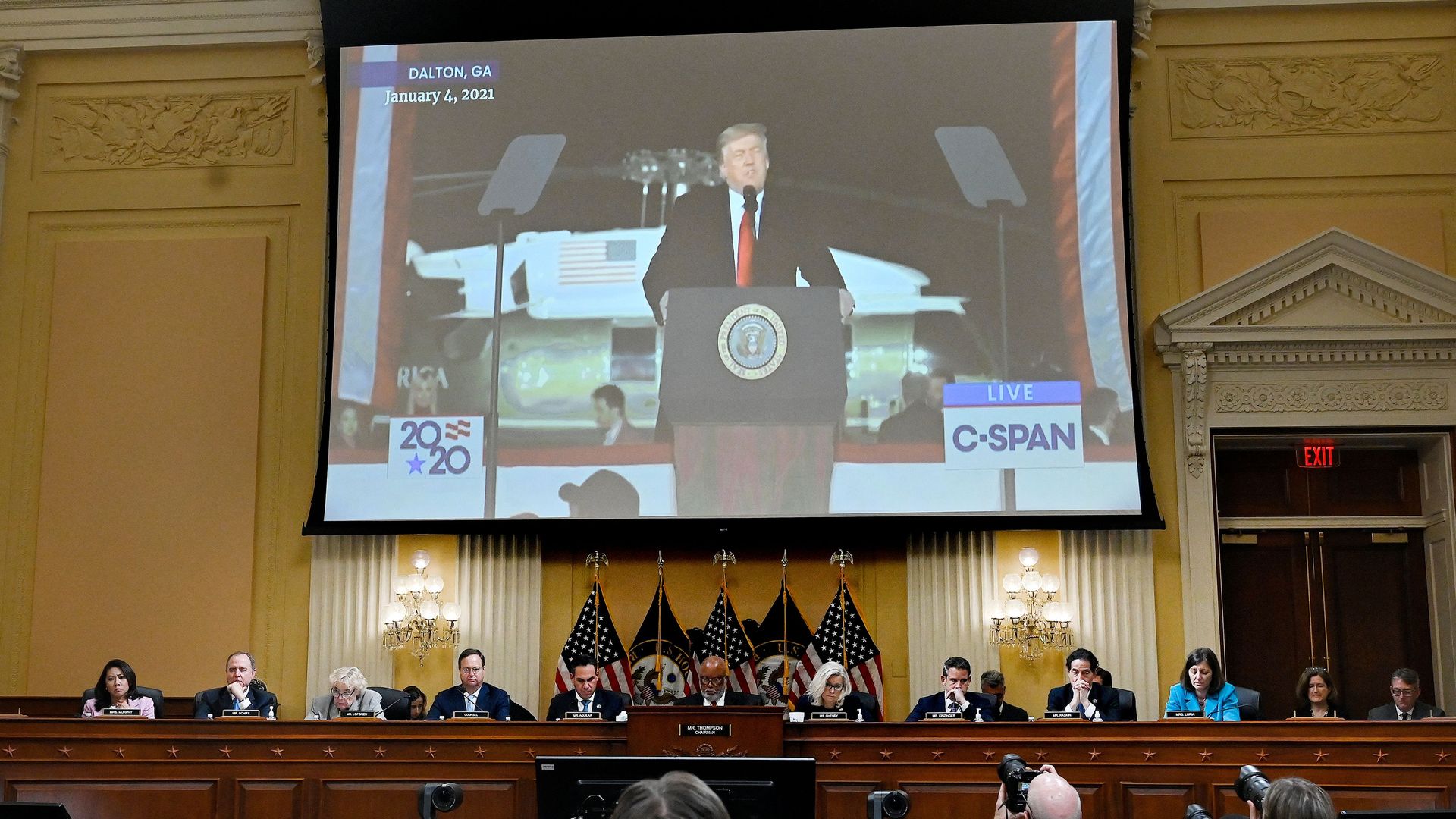 The Jan. 6 select committee on Thursday released testimony from a slew of Trump administration aides about a "heated" phone call in which former President Trump berated his then-vice president for refusing to overturn the election.
What they're saying: "It started off [in a] calmer tone ... and then it became heated," former White House lawyer Eric Herschmann told the committee.
Former White House senior adviser Ivanka Trump concurred that the conversation was "pretty heated."
Former White House assistant Nicholas Luna said he remembered Trump calling Pence a "wimp."
Retired Lt. Gen. Keith Kellogg, Pence's former national security adviser, recalled that Trump told Pence, "You're not tough enough to make the call."
Julie Radford, Ivanka Trump's chief of staff, told the panel Trump called Pence the "p-word."
Why it matters: The testimony was played as part of a deep dive into the pressure Trump placed on Pence to reject Biden electors – and how his anger towards his VP helped fueled to violence
Go deeper