Only 18 states have made Juneteenth a state holiday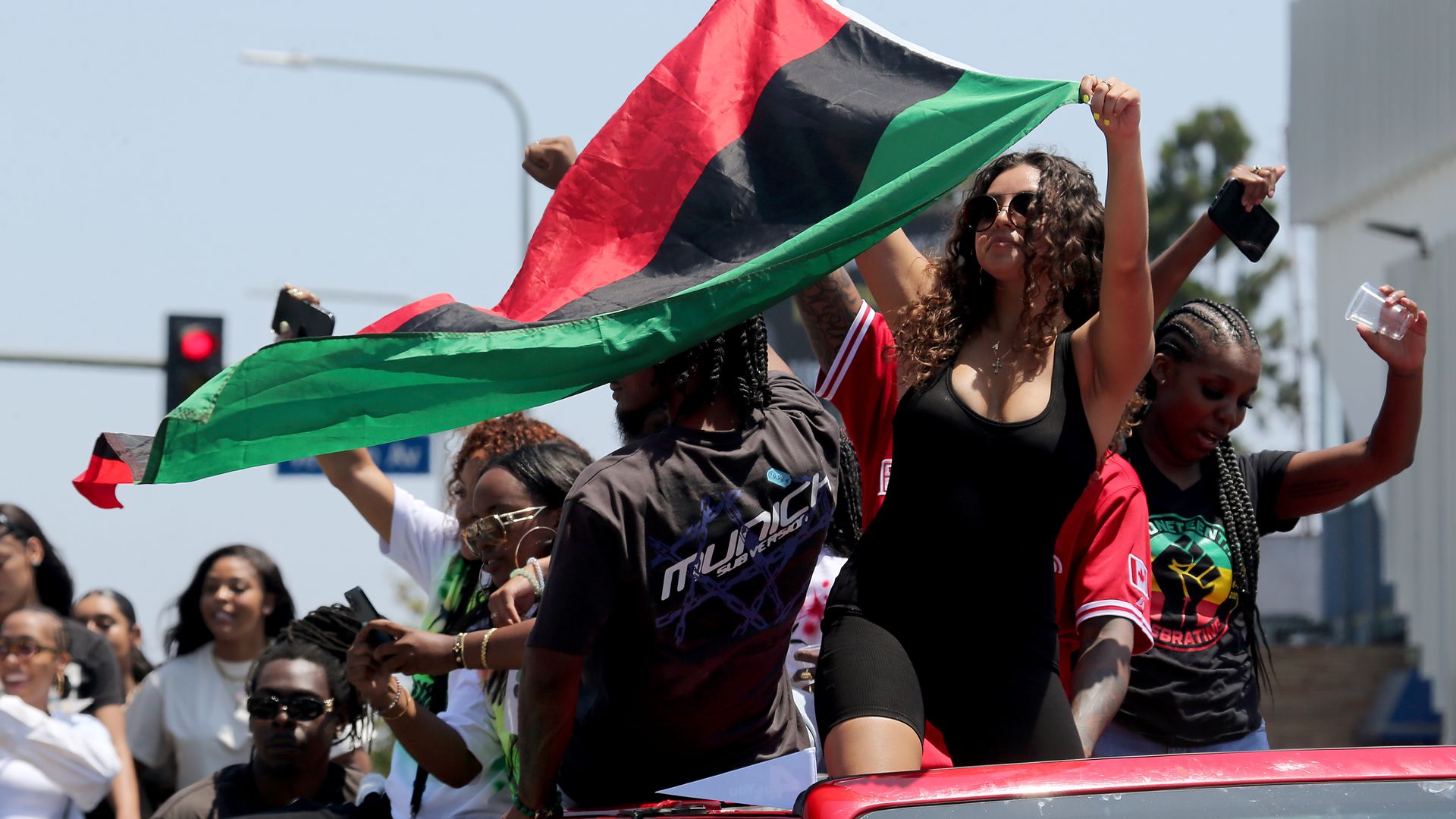 A year after President Biden signed a bill making Juneteenth the 11th federal holiday, 32 states have not passed legislation to recognize it as a state holiday, according to the Congressional Research Service.
Why it matters: Because Juneteenth is not recognized as a holiday in a majority of states, many state employees across the country are not allowed to take a paid vacation day to observe the holiday, which celebrates the end of slavery in the U.S.
By the numbers: All 50 states either commemorate or observe Juneteenth but only 18 observe it as a permanent paid state holiday, those being Colorado, Connecticut, Delaware, Georgia, Illinois, Louisiana, Maine, Massachusetts, Maryland, Nebraska, New Jersey, New York, Ohio, Oregon, South Dakota, Texas, Virginia and Washington.
The big picture: Opponents of legislation to allocate funding to make Juneteenth a permanent state holiday have argued that it would be too expensive to give state employees another paid day off and that not enough people celebrate it, according to the New York Times.
Go deeper: A guide on celebrating Juneteenth in America
Editor's note: This story was originally published on Saturday June 18th.
Go deeper