Electronic Arts CEO's pay declines to just under $20 million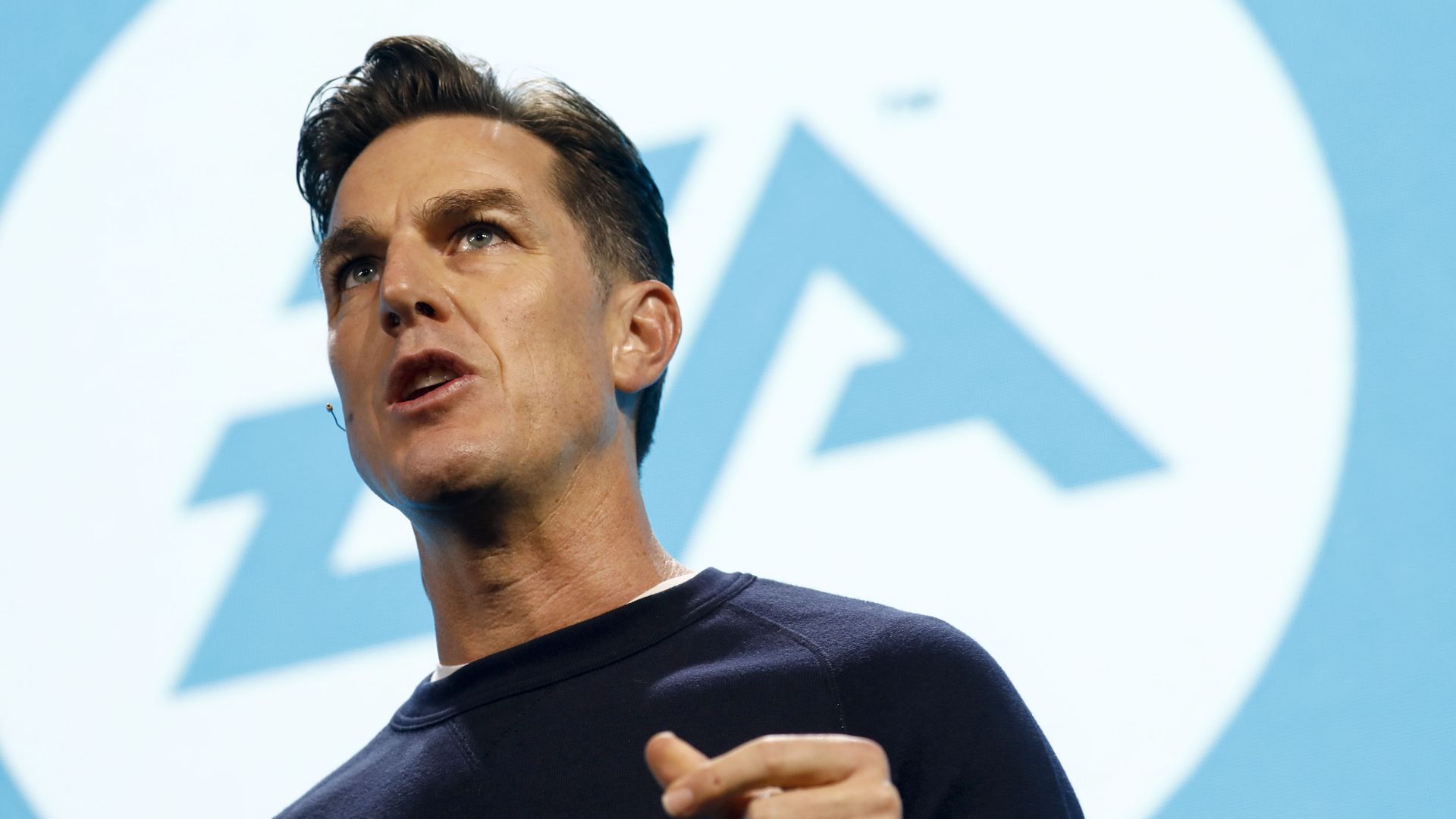 Electronic Arts CEO Andrew Wilson was paid $19.9 million in the 12 months ending March 31, 2022, down from $39.2 million, according to a new company filing.
Why it matters: Wilson's pay for the year prior was subject to a rare but nonbinding "no" vote from shareholders last June, who took issue with EA's executive bonuses.
The publisher of Madden and The Sims said a year ago that it got the message and would shrink or forgo some bonuses for the next few years.
Wilson's drop in income is largely due to that change. The CEO was given a $30 million stock grant in 2021, but a lower $18 million one for the past year.
The big picture: The numbers are certainly lower but still within the stratosphere of executives of multibillion-dollar corporations.
Between the lines: As is typical at megacorps, top EA execs, including Wilson, receive income through a mix of salary, cash bonuses and stock grants, some of which take years to vest and are tied to company performance metrics.
Required salary disclosures for EA's top-paid execs indicate that all who had been at the company since 2021 received bonuses to their base salary. That included a 3.2% boost for Wilson, to $1.3 million a year, which is "in line with Company-wide base salary merit increases for strong performers," according to the filing.
In deciding performance-based payouts, the board determined that EA had achieved its targets of releasing planned games within the fiscal year, kept its gaming services online over 99% of the time and increased workplace diversity, among other criteria.
It says it exceeded its goals in terms of high employee satisfaction scores and growth in live-service games.
It says it was "slightly below target" regarding mobile gaming transactions and competitive gaming viewership, which it said grew "slightly below target."
Fine print: EA says its median employee income is $115,569. Last year, it reported a median employee income of $123,935, up from $97,986 the year before that.
Sign up for the new Axios Gaming newsletter here.
Go deeper