Sarah Palin advances in Alaska House special election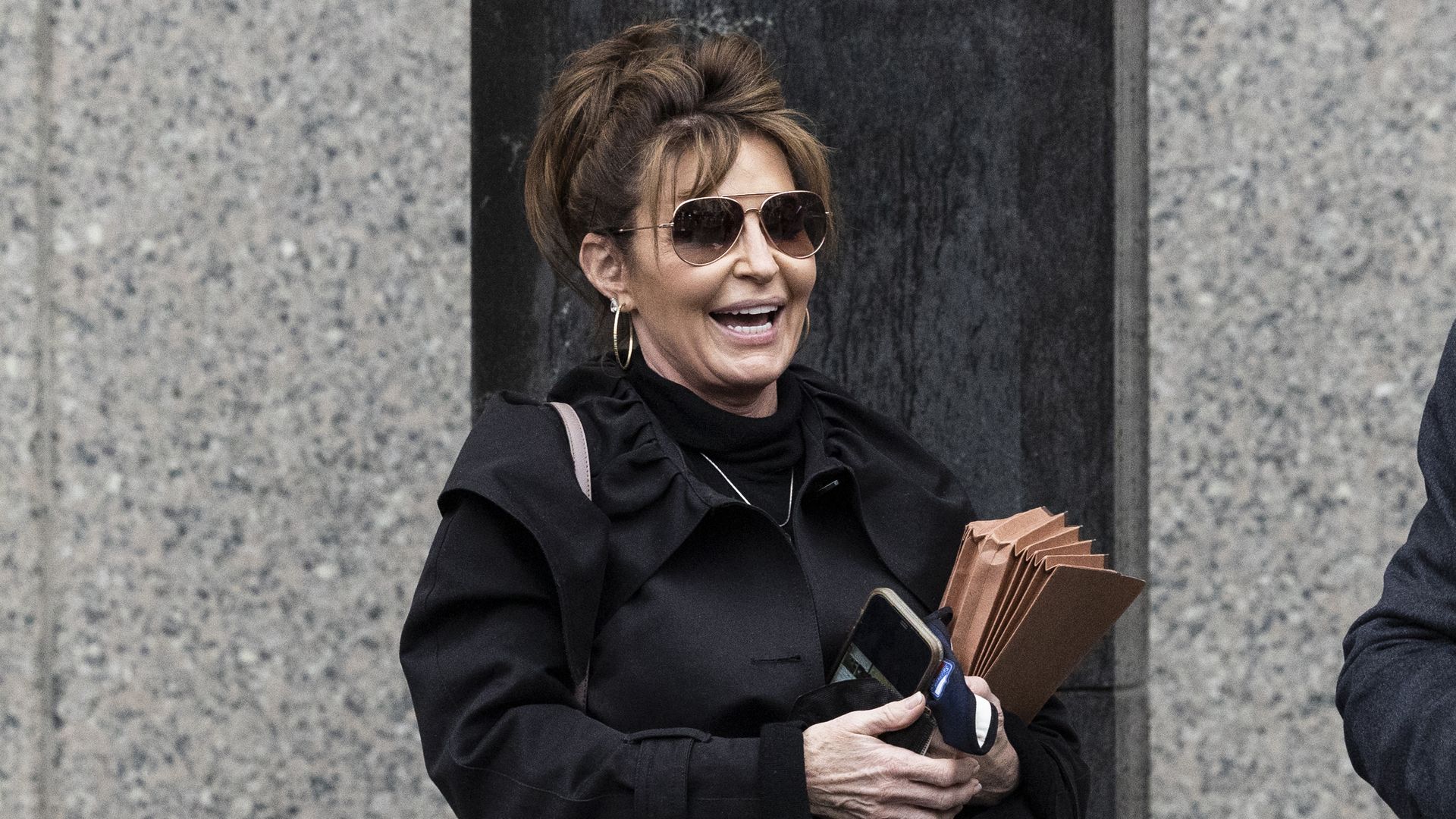 Former Alaska Governor and Republican vice presidential nominee Sarah Palin will advance to the special general election to replace deceased Rep. Don Young (R-Alaska), according to the Associated Press.
Why it matters: Palin is attempting her political comeback after more than a decade out of politics with support from former President Trump.
Driving the news: Palin finished first in a free-for-all primary field of dozens of candidates to succeed Young, who passed away in March.
Nick Begich, a GOP businessman who was challenging Young before his death, also advanced. The scion of a prominent Alaska Democratic political family, Begich positioned himself as a more establishment alternative to Palin.
The third and fourth-place runoff spots had yet to be called.
The state of play: While Palin finished first, that has little bearing on her chances in the general election, which is a four-candidate, ranked-choice contest.
That means candidates rank the candidates by order of preference. The candidate with the least first-choice votes is eliminated in the first round, and their votes are reallocated to the voters' second choice.
That's a system that observers believe will benefit a more moderate candidate who is generally inoffensive to most voters, rather than a right-wing firebrand like Palin, who a majority of voters view unfavorably.
Go deeper