U.S. has wasted more than 82 million COVID vaccine doses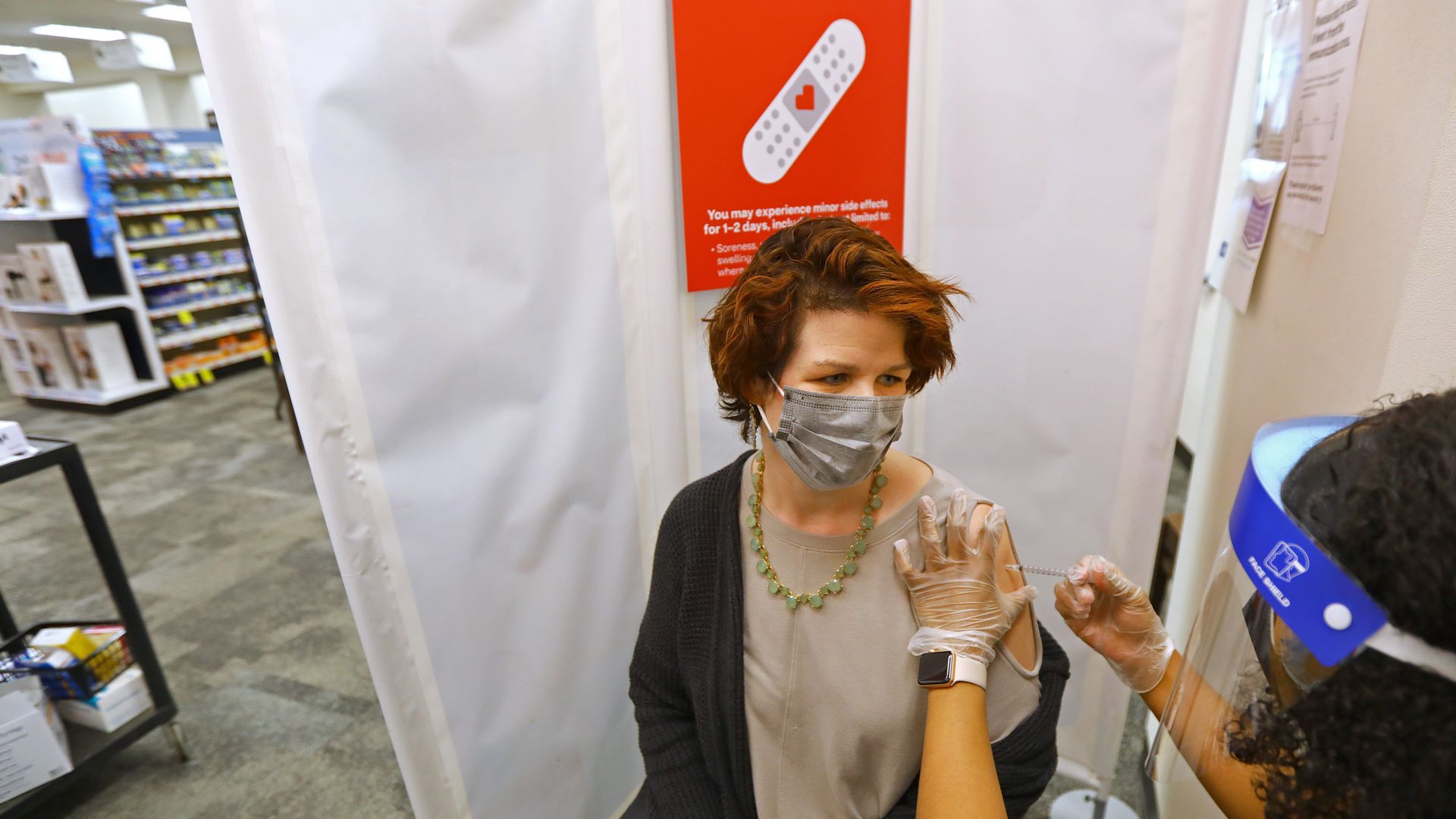 Over 82 million doses of COVID-19 vaccines distributed across the country have gone to waste since the start of the pandemic, according to data from the Centers for Disease Control and Prevention.
Why it matters: Vaccine waste has been an ongoing concern during the pandemic that has highlighted worries about the efficacy of the vaccine rollout.
The latest figures represent a large spike since late February, when roughly 65 million doses were estimated to have been wasted, per AP.
The big picture: The new 82 million estimate means that between December 2020 and mid-May, slightly more than 11% of the doses distributed by the federal government were thrown away, NBC News reported.
CVS and Walmart, two pharmacy chains that have worked to administer COVID-19 vaccines, were together responsible for more than 25% of the doses that went to waste.
Other pharmacies — including Rite Aid and Costco — and dialysis centers each wasted more than a quarter of the doses they received, per NBC News.
Among states, Oklahoma discarded about 28% of the doses it received, while Alaska threw away nearly 27% of its doses.
State of play: The vaccine comes in vials with multiple doses, but their short shelf life means that once a vial is opened, if it isn't used up quickly, it will have to be thrown away.
The World Health Organization estimates that large vaccination campaigns using multidose vials will see significant rates of waste.
Less than half of fully vaccinated adults in the U.S. have received their first booster shot, per CDC data.
Go deeper