Ukraine's fairy tale World Cup journey ends in Wales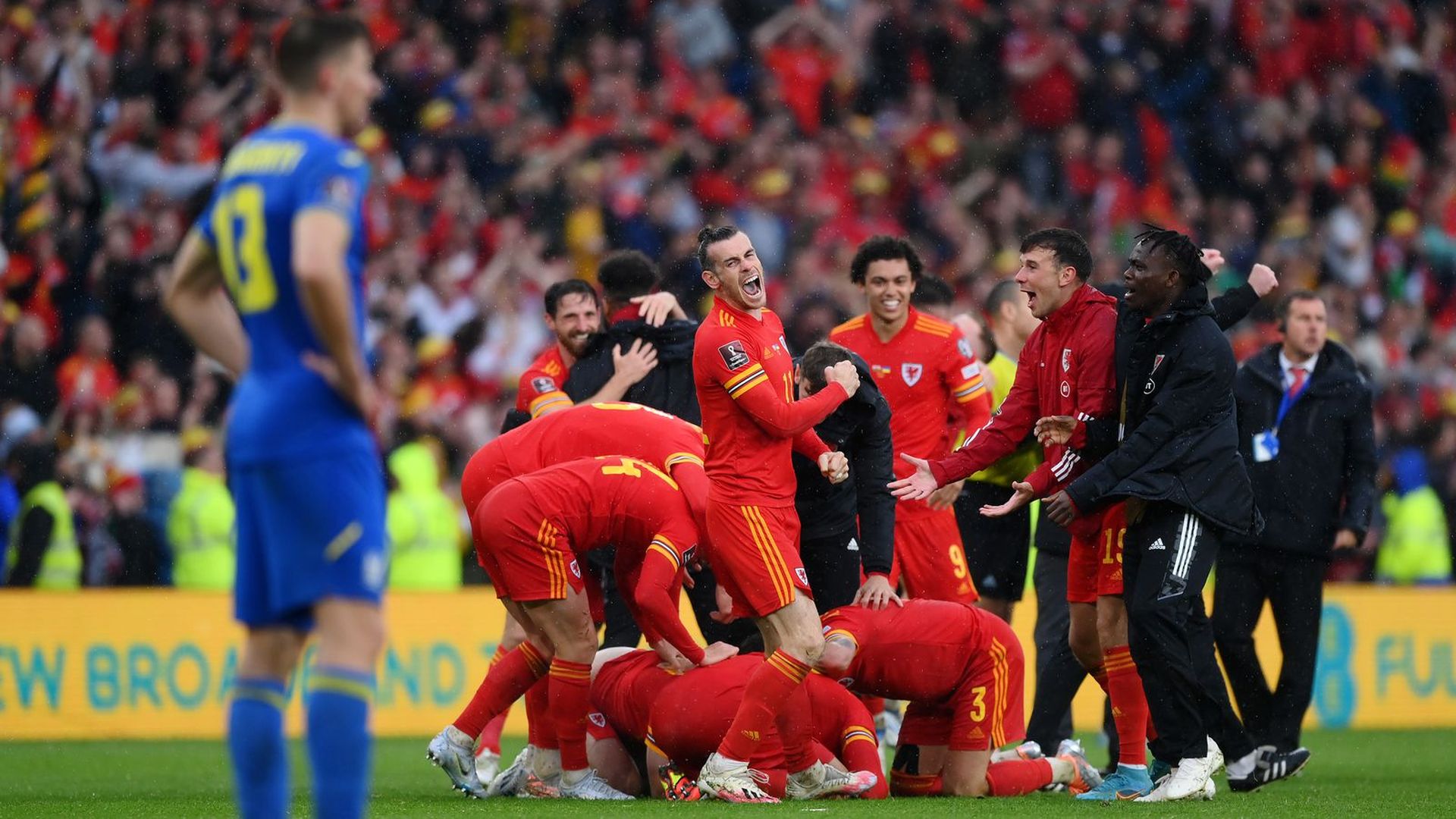 Wales beat Ukraine, 1-0, in front of their home crowd on Sunday to clinch Europe's final spot in the World Cup.
Why it matters: Ukraine's fairy tale has ended, a crushing blow to the war-torn country. For Wales, it's their first trip to the World Cup since 1958, ending the longest drought in Europe.
Highlight: Gareth Bale's free kick in the 34th minute found the back of the net after deflecting off Ukrainian captain Andriy Yarmolenko (scored an own goal).
Snapshot: Referee Antonio Miguel Mateu Lahoz rushed over to Ukrainian star Oleksandr Zinchenko after the match and consoled him after the loss. Bigger than sports.
Rewind: Wales' last World Cup match was in the 1958 quarterfinals against Brazil, during which a 17-year-old Pelé scored his first World Cup goal in a 1-0 victory.
Looking ahead: World Cup Group B's schedule is now set, with Wales playing the U.S. on the first day of competition in Qatar.
Nov. 21: England vs. Iran; U.S. vs. Wales
Nov. 25: Wales vs. Iran; England vs. U.S.
Nov. 29: Wales vs. England; Iran vs. U.S.
Go deeper