Uvalde's Robb Elementary will become "something other" than school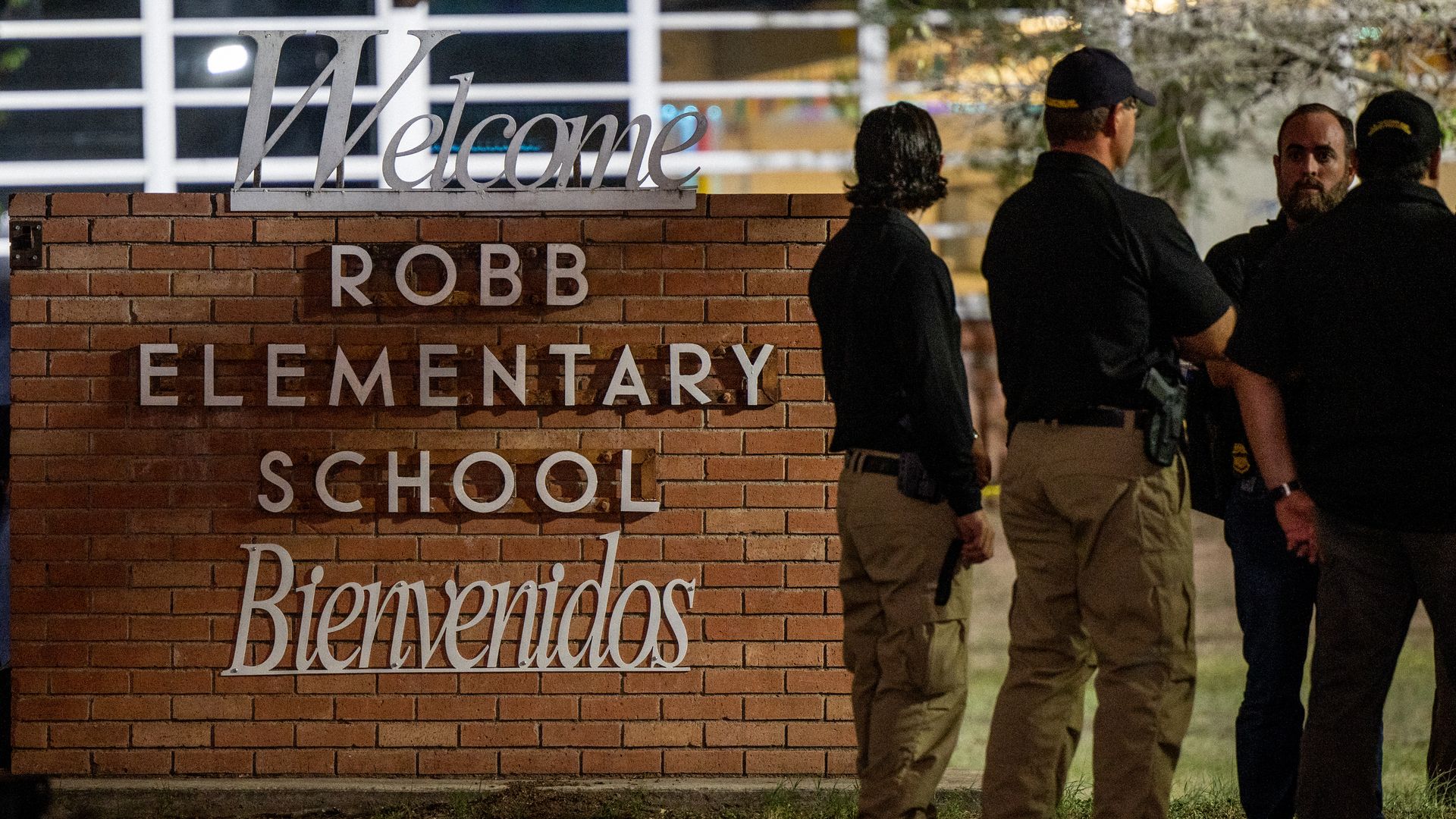 Students and staff will never return to the elementary school building in Uvalde, Texas, where a gunman killed 19 children and two teachers last month, the superintendent said Friday at a special school board meeting.
Driving the news: The decision to permanently shutter the Robb Elementary School building was shared Friday at what was the first meeting of the Uvalde Consolidated Independent School District Board since the mass shooting on May 24.
What they're saying: Superintendent Hal Harrell told parents in attendance at the meeting that the building would never again house students.
"We're not going back to that campus," Harrell said during the meeting, adding that he plans to share a new address for Robb Elementary in the "very near future."
"We have plans for it to become something other than a school site," Harrell said.
His remarks came in response to a tearful parent who addressed the board. She said her child was "deathly afraid" of attending second grade at the school and was traumatized by what happened.
Meanwhile, the school board chose not to take any disciplinary action against the school district's police chief at the meeting.
The chief, Pete Arredondo, was the incident commander during the shooting and was at the center of a series of missteps that have prompted outrage and sharp criticism.
Arredondo made the decision for officers not to breach the classrooms where the gunman had barricaded himself with the two teachers and students. Law enforcement officials have said Arredondo considered the gunman to be a "barricaded subject" rather than an active shooter after he locked himself inside the rooms.
Students placed frantic 911 calls from inside the classrooms asking for police to intervene while police waited outside the locked door for 80 minutes. Arredondo reportedly did not have a radio on his person while commanding the scene and did not receive word of those calls.
Earlier this week, Arredondo was sworn in as a member of the Uvalde City Council in a closed meeting.
Go deeper