New York governor signs law raising age to buy, own semi-automatic rifles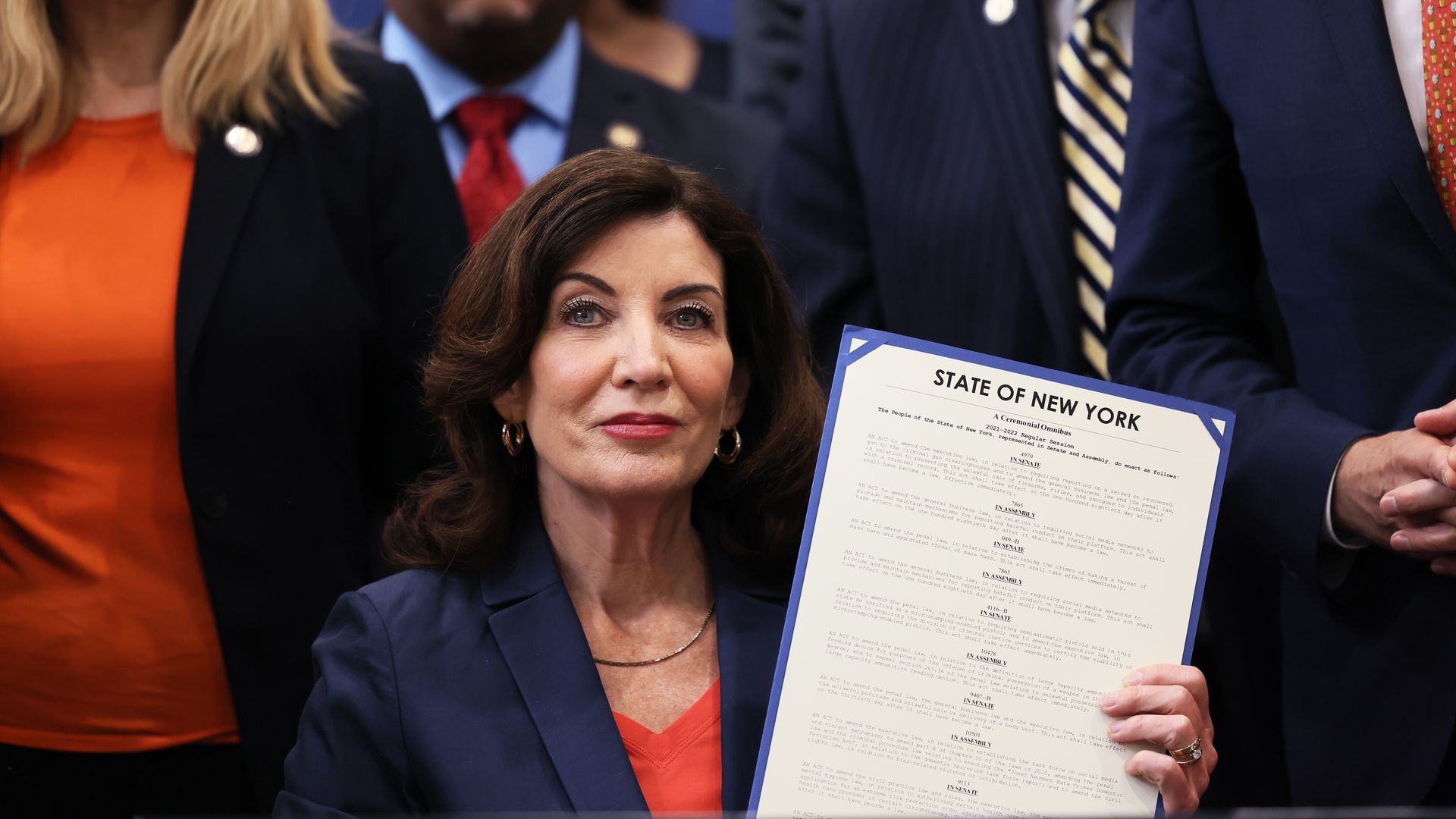 New York Gov. Kathy Hochul (D) on Monday signed a bill prohibiting New Yorkers under 21 years old from buying or owning a semi-automatic rifle.
Why it matters: The legislation comes in the wake of multiple mass shootings throughout the country, including an attack that saw 10 people killed in Buffalo, New York.
What she's saying: "In New York, we are taking bold, strong action," Hochul said at a press conference in the Bronx.
"Thoughts and prayers won't fix this, but taking strong action will. We will do that in the name of the lives that have been lost, for the parents who will no longer see their children stepping off the school bus," she added.
Details: The new legislation requires people buying a semi-automatic rifle to get a license, which is only currently necessary for handguns.
Those under 21 would still be allowed to have other types of rifles and shotguns but banned from owning weapons like the ones used in the Buffalo shooting and the Uvalde, Texas, shooting, AP reports.
The state currently requires people to be 21 years old to possess a handgun, per AP.
The big picture: The new legislation is the centerpiece of a package of 10 gun control bills that Hochul signed on Monday.
Other bills would restrict civilians from buying bullet-resistant armor and require new guns to have microstamping technology that will help investigators trace bullets, NPR reports.
Some Republican officials have hinted that they'd be open to conversations about raising age requirements for AR-15 style rifles.
Editor's note: This story has been updated with new details throughout.
Go deeper