Justin Trudeau introduces strict gun control on handguns in Canada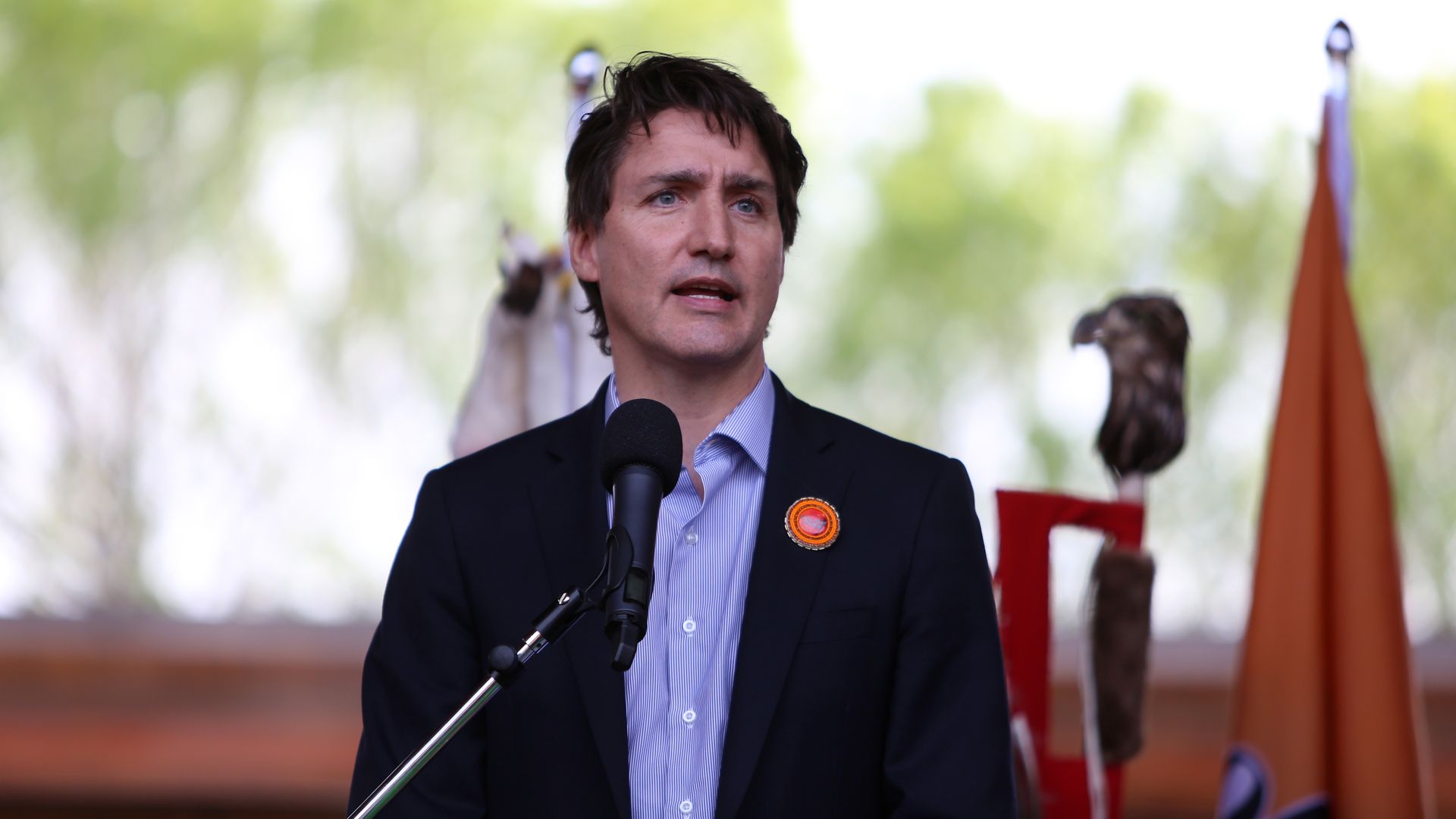 Canadian Prime Minister Justin Trudeau wants to freeze the sale, importation and transfer of handguns in Canada, he told reporters Monday.
The big picture: This isn't a full ban, but it will significantly restrict the number of handguns in circulation, CBC reports.
"In other words, we're capping the market for handguns," he said at a press conference.
"Other than using firearms for sport shooting and hunting, there is no reason anyone in Canada should need guns in their everyday lives."
Between the lines: Canada has stricter gun laws than the U.S., and it does not guarantee a constitutional right to bear arms.
New rules were proposed in Canada's Parliament today that include, CBC reports:
Limits on the size of magazines
Harsher criminal penalties for trafficking guns
Stripping firearm licenses from people involved with domestic violence
Flashback: Trudeau introduced rules banning the AR-15 and other semi-automatic rifles in 2020, after a mass shooting spree in Nova Scotia.
In March, Canada said it would add another year to an "amnesty" period while officials set up mandatory buyback programs, CBC reports.
Go deeper