Democrats divided on solar investigation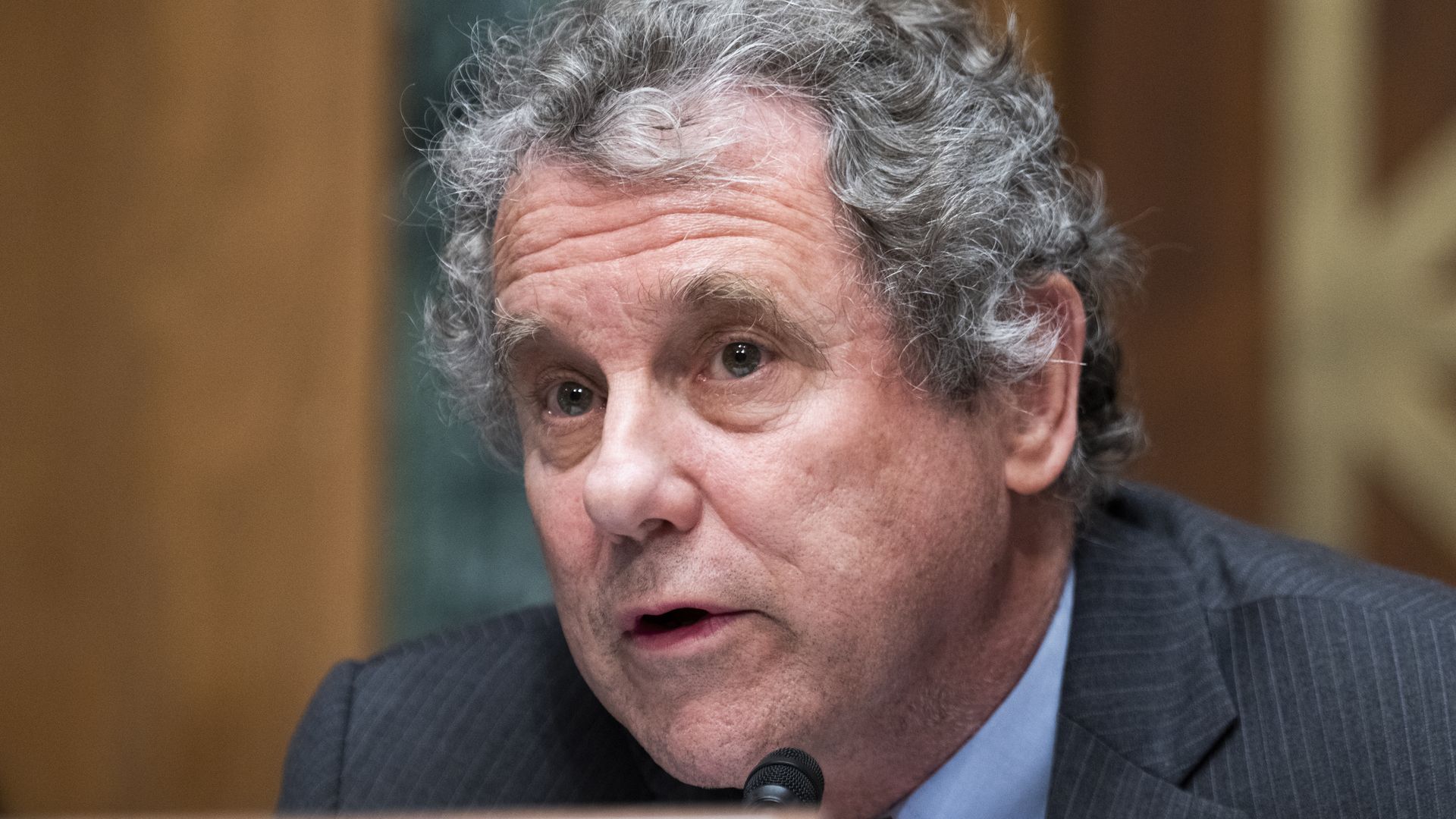 A handful of congressional Democrats is joining the fight over the Commerce Department's investigation into whether China is secretly manufacturing solar panels and passing them through Southeast Asia for American consumers.
Why it matters: Until now, most of the public political firepower directed at the Biden administration has come from senators and trade groups who want the investigation to wrap up quickly.
In a letter to President Biden, Sens. Sherrod Brown (D-Ohio) and Bob Casey (D-Pa.) are lining up against a bipartisan group of 22 senators who are urging the Biden administration to quickly resolve the investigation.
The investigation, requested by Auxin Solar, an American solar manufacturer, has effectively frozen big solar panel installation projects.
"It's good that some Democrats are stepping up to the plate to ensure the integrity of the trade enforcement process and to provide some much-needed facts in this conversation," Scott Paul, the president of Alliance for American Manufacturing, told Axios.
"We want to see the domestic industry thrive," he said.
What they are saying: "This investigation into potential Chinese circumvention of our anti-dumping and countervailing duties through several Southeast Asian countries is a trade enforcement matter," Brown and Casey write.
"The bottom line is that short-term supply disruptions in the solar supply chain are no reason to abandon trade enforcement," they write.
"In fact, if trade enforcement is abandoned, these short-term disruptions will almost certainly become long-term issues," the letter — which was also signed by Reps. Marcy Kaptur (D-Ohio), Tim Ryan (D-Ohio), Terri Sewell (D-Ala.) and Mike Doyle (D-Pa.) — continues.
 "Suggestions in this letter that we are attempting to undermine or subvert trade enforcement are untrue," said Abigail Ross Hopper, the president and CEO of the Solar Energy Industry Association.
"What we are trying to do is put an end to a meritless trade case that is stalling the fight against climate change and frittering away tens of billions of dollars in American clean energy investment," she said in a statement.
The big picture: Some Democrats are outraged by the investigation and claim it's preventing the United States from fighting climate change by constricting valuable solar supplies.
Earlier in May, top White House officials held a private call with nine Democratic senators and tried to convince them that the administration is committed to resolving the uncertainty facing the solar industry.
The call itself signaled the White House recognized the seriousness of the issue— and the political stakes.
"They needed to resolve this yesterday," Sen. Sheldon Whitehouse (D-R.I.) told Axios.
Go deeper: The investigation into China's potentially eluding U.S. tariffs comes as the Biden administration adopts a more forceful approach to Beijing.
"We cannot rely on Beijing to change its trajectory. So we will shape the strategic environment around Beijing to advance our vision for an open, inclusive international system," Secretary of State Antony Blinken said Thursday.
Go deeper