Crypto startups brace for a long bear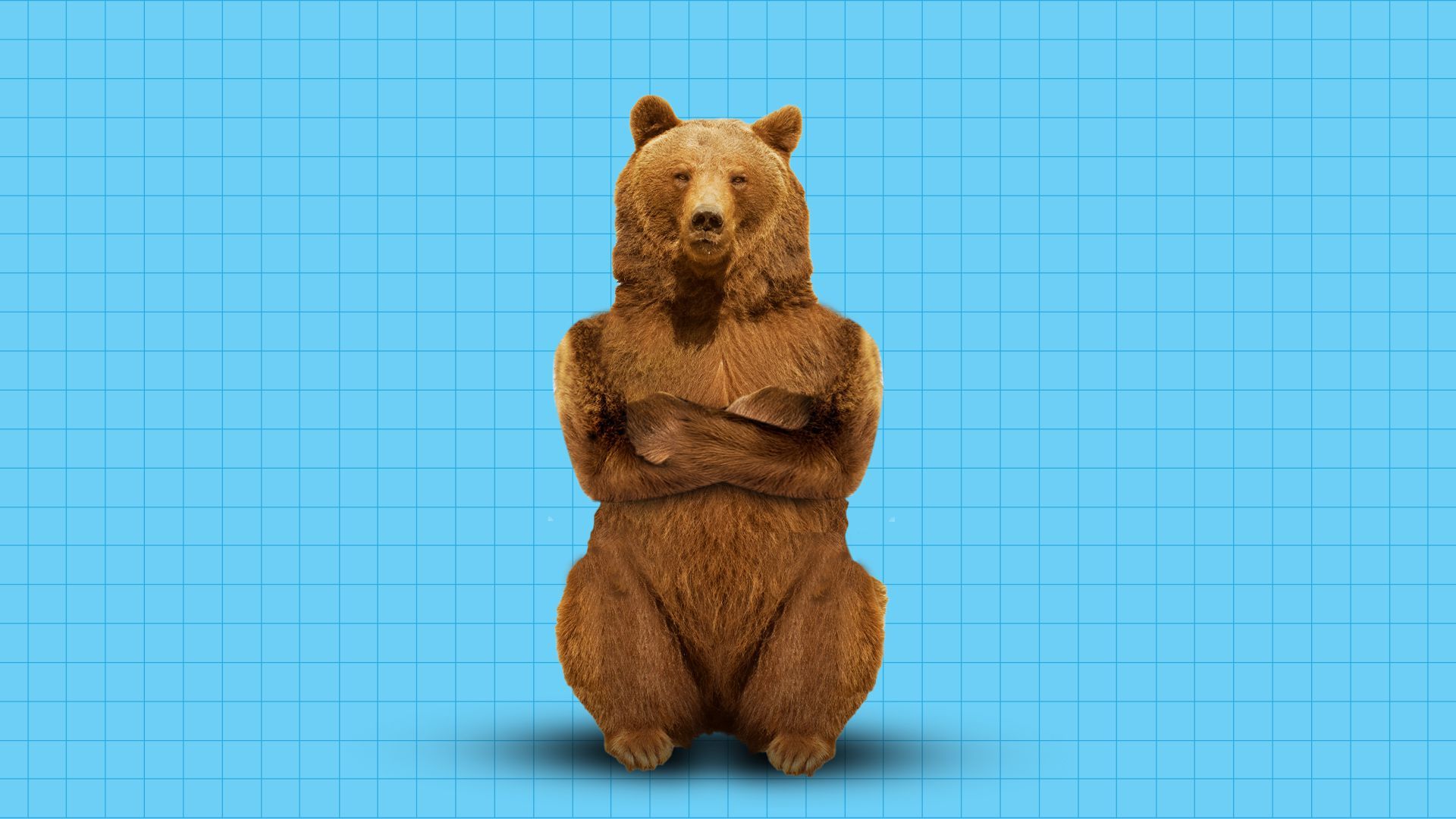 There is a weird disconnect out there in venture capital land, particularly in crypto. Gigantic funds get announced every week, and yet startups are being told to look for ways to extend their runways and tighten belts.
Why it matters: Money in crypto VC funds is like a runway for the whole industry.
Let's imagine that this bear market is really different than the prior ones and reflects the fact that there's no product-market fit for crypto out there. Without VC funds, startups would just wind down.
With billions committed, though, VCs can simply fund more time for startups and pay to launch a zillion new ones. With enough money, eventually, something will stick.
Situational awareness: Despite their well-resourced benefactors, crypto startups tell Axios that they are expecting leaner days ahead.
Zooming out: Just this week we've learned about Andreessen Horowitz raising a new $4.5 billion crypto fund and Standard Crypto closing a $500 million fund.
The Axios Pro team has found nine different crypto funds with more than a billion dollars in them (two at a16z).
The number of billion-dollar funds going into 2018's bear market? Zero.
Which makes all of this weird 👇
What they're saying: Joseph Kelly, CEO of bitcoin-backed lender Unchained Capital, tells Axios that his firm isn't raising funds now, but, "I can confirm that firms I've spoken with have either a) seen bitcoin or crypto deals where term sheets have been pulled and b) are prioritizing existing portfolio companies for the time being over new deal flow."
Joseph DeLong is building Astaria, a decentralized finance lender that hasn't released a lot of details yet. He tells Axios that his team and his peers are all planning for a long bear.
Bears present opportunities, though. "Prolonged downtrends like this are always good for teams that are prepared to pick up new talent that is otherwise occupied during a bull market," he said.
Customers are more circumspect, Jessica Finger of the NFT launching company Mason, tells Axios, but investors still seem keen. "Anyone interested in the crypto space has continued (and will continue) to pour money in," she said.
Beyond just crypto, Sequoia Capital (which has a lot of money set aside for crypto) has been advising firms that we're headed for a long downturn and that policymakers can't help this time.
The bottom line: "I can sometimes feel like I'm swimming in an ocean but dying for thirst," Leighton Cusack, creator of PoolTogether, the lottery where no one loses. (Really. It's a savings game.) "That is, I'm surrounded by lots of money, but it's hard to actually get money for a specific thing."
Go deeper