Costco not raising membership fees or hot dog combo price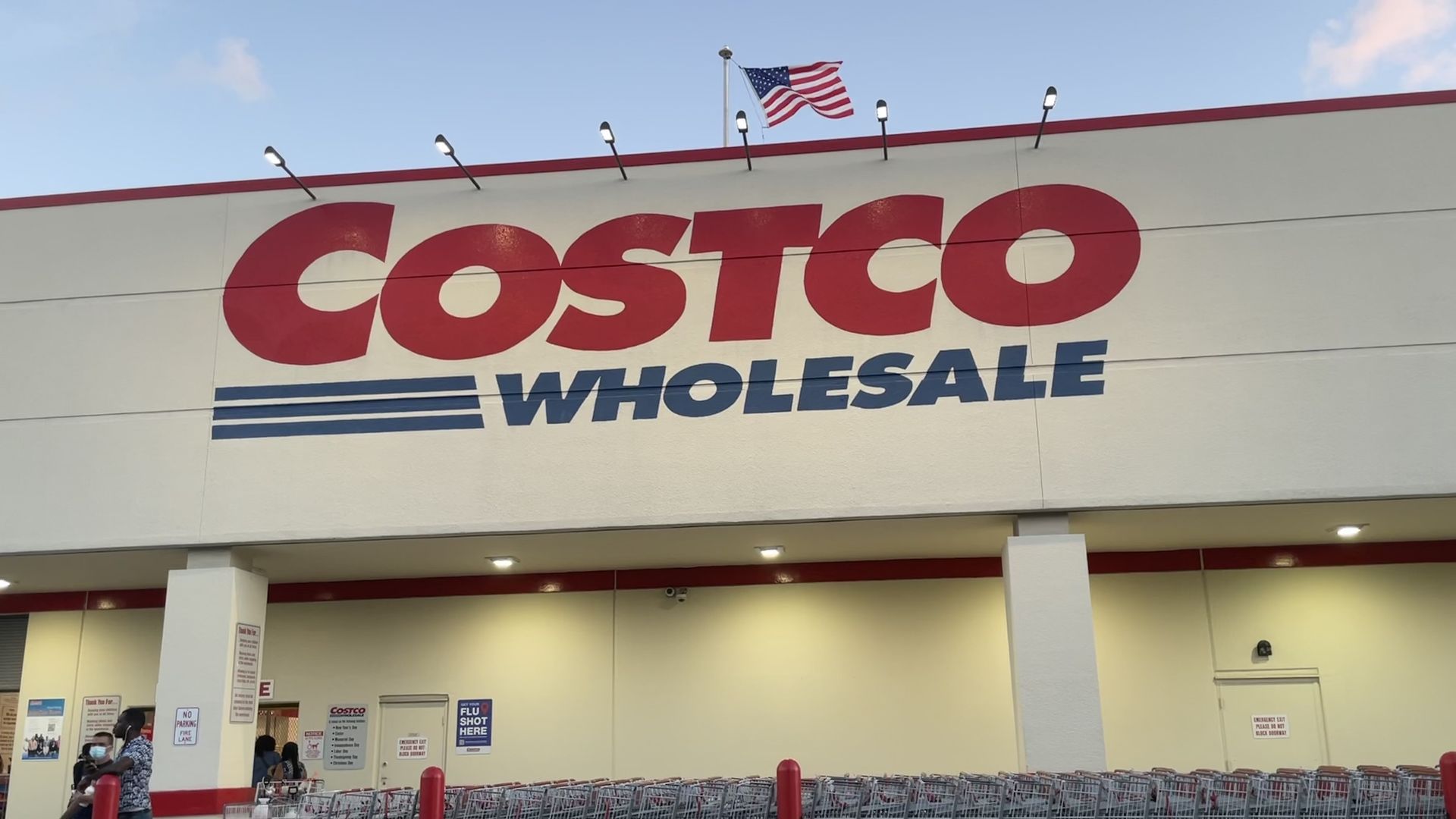 Costco Wholesale membership fees and the price of its popular $1.50 hot dog combo are not increasing — for now.
Why it matters: As consumers deal with record-high inflation, Costco officials said Thursday that it's "not the right time" to raise annual membership fees or charge more for the hot dog-soda combo, which has cost $1.50 since it was introduced in the mid-1980s.
The wholesale club last hiked membership rates in June 2017 and past increases have happened five to six years apart, said Bob Nelson, Costco senior vice president, during a quarterly earnings call Thursday.
Amazon raised its Prime membership rate earlier this year for the first time since 2018.
What's happening: Costco has two types of memberships: Gold Star costs $60 and Executive $120.
Membership renewals reached an all-time high in the quarter with more than 92% of members in the U.S. and Canada renewing, Nelson said.
While Amazon, Target and Walmart reported declines in net profits, Costco said it saw sales increase 16.3% to $51.61 billion from $44.38 billion last year.
What they're saying: "Given the current macro environment, the historically high inflation and the burden it's having on our members and all consumers, we think increasing our membership fee today ahead of our typical timing is not the right time," Nelson said.
"Let me just say the price when we introduced the hot dog-soda combo in the mid-1980s was $1.50 and the price today is $1.50," Nelson said. "We have no plans to increase the price at this time."
Go deeper:
Go deeper