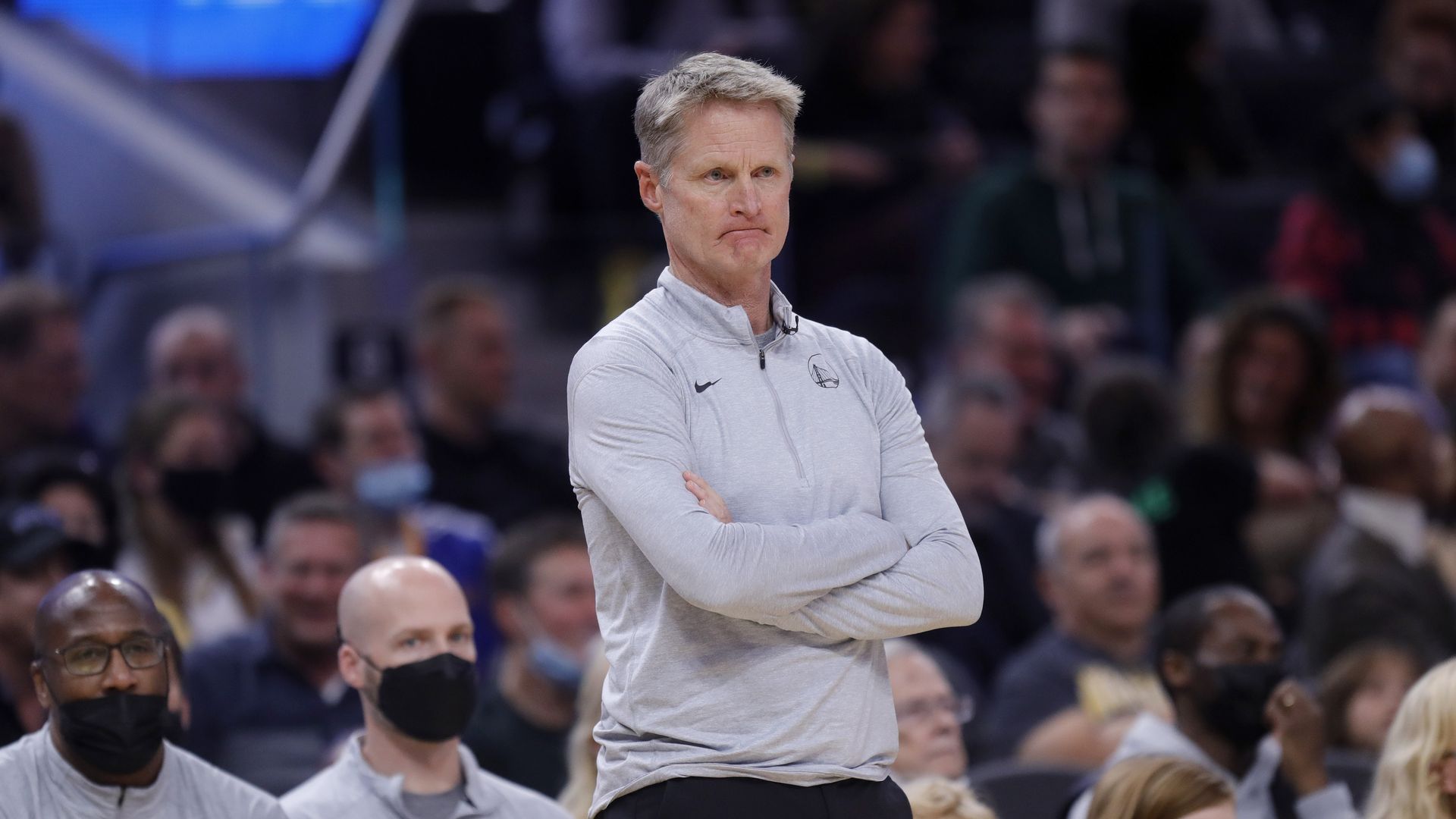 Golden State Warriors coach Steve Kerr gave an impassioned plea for gun control on Tuesday, just hours after a shooter opened fire and killed at least 18 students and three teachers at a school in Uvalde, Texas.
The big picture: Kerr has been an outspoken advocate for gun control since his father, Malcolm Kerr, was shot twice in the back of the head in Beirut in 1984 where he was the university president at the American University of Beirut.
Driving the news: Texas Gov. Greg Abbott said the suspect entered Robb Elementary School with a handgun and may have had a rifle, though that has not been confirmed.
The alleged shooter, an 18-year-old male who was local to Uvalde, was dead, Abbott said.
What they're saying: Kerr pounded his fist at a press conference ahead of the Warriors' game against the Dallas Mavericks, saying he was "tired of moments of silence."
"I'm so tired of getting up here and offering condolences to devastated families that are out there. I'm tired of excuses, I'm tired of moments of silence. Enough!"
Kerr called out Senate Minority Leader Mitch McConnell (R-Ky.) and 49 other senators for being "pathetic "and holding the country "hostage" by not passing gun control laws to "hold onto power."
"I ask you, Mitch McConnell, I ask all of you senators who refuse to do anything about the violence and school shootings and supermarket shootings. I ask you, are you going to put your own desire for power ahead of our children, our elderly and our churchgoers? Because that's what it looks like."
"I want every person here, every person listening to this, to think about your own child, grandchild, mother, father, sister, brother — how would you feel if this happened to you today? We can't get numb to this! We can't just sit here, read about it, have a moment of silence, and yell, 'Go Dubs! Come on Mavs, let's go!'"
Go deeper