Red Cross says it registered hundreds of Ukrainian POWs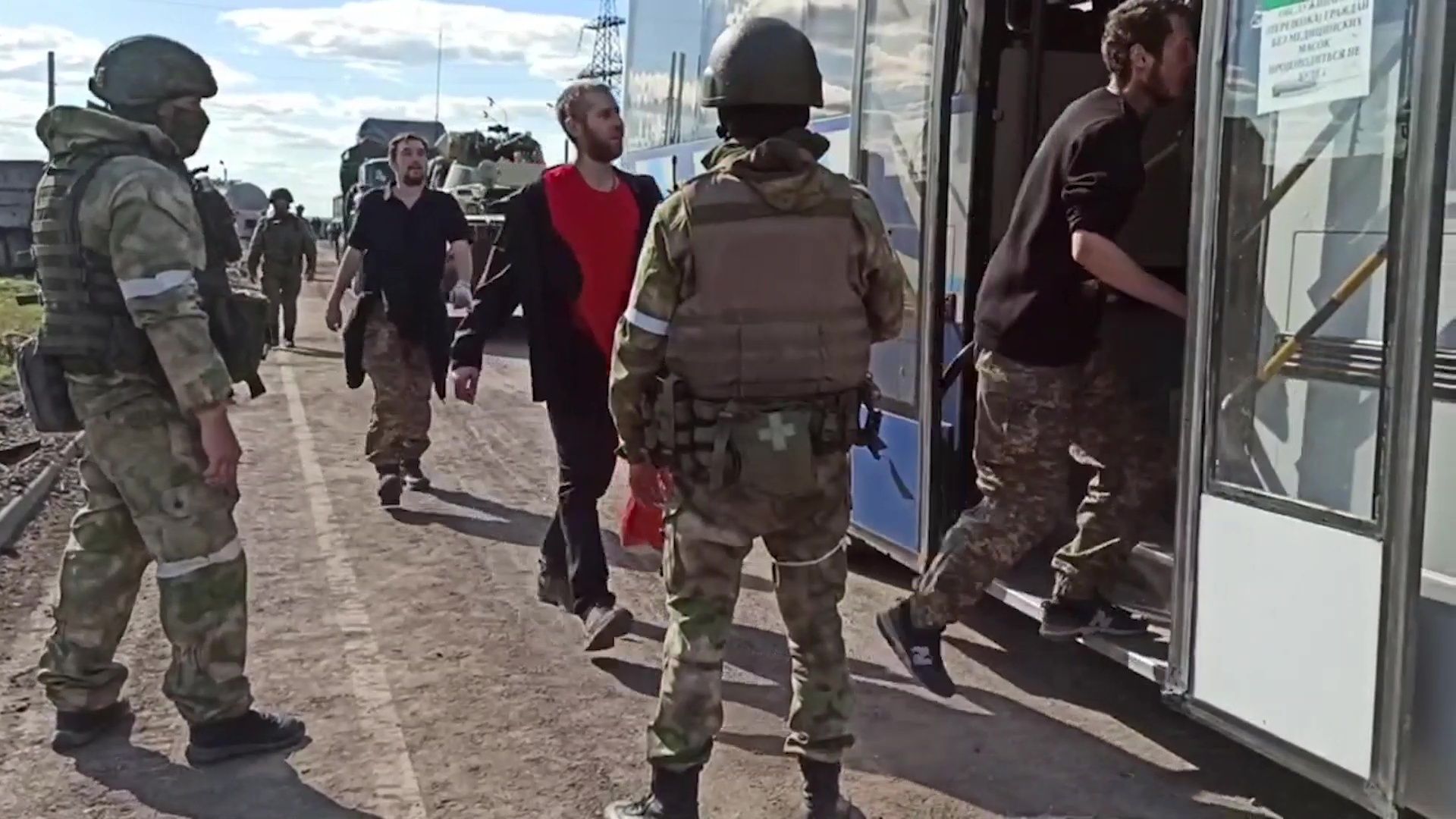 The International Committee of the Red Cross said Thursday that it has registered hundreds of Ukrainian prisoners of war who surrendered to Russian forces at a besieged steel plant in Mariupol.
Driving the news: The agency said it started registering combatants from the Azovstal plant on Tuesday "at the request of the parties," adding that the operation was ongoing.
During the registration process, the Red Cross records information "like name, date of birth and closest relative."
The Red Cross said the process "allows the ICRC to track those who have been captured and help them keep in touch with their families."
It added that it didn't transport the soldiers to the location where they are being held by Russia.
Between the lines: Kyiv and Moscow have given vastly different information on how many soldiers have surrendered since Ukraine said it had stopped fighting at the plant on Monday.
Ukrainian officials said at the time that about 250 soldiers were evacuated through a humanitarian corridor to Russian-controlled areas.
Russian officials have given a far higher count, claiming that 1,730 Ukrainian soldiers who were fighting at the plant have surrendered, per AP.
What they're saying: "In accordance with the mandate given to the ICRC by States under the 1949 Geneva Conventions, the ICRC must have immediate access to all POWs in all places where they are held," the Red Cross said in a statement.
"The ICRC must be allowed to interview prisoners of war without witnesses, and the duration and frequency of these visits should not be unduly restricted," it added.
Go deeper