Israel government crisis deepens as another lawmaker leaves fragile coalition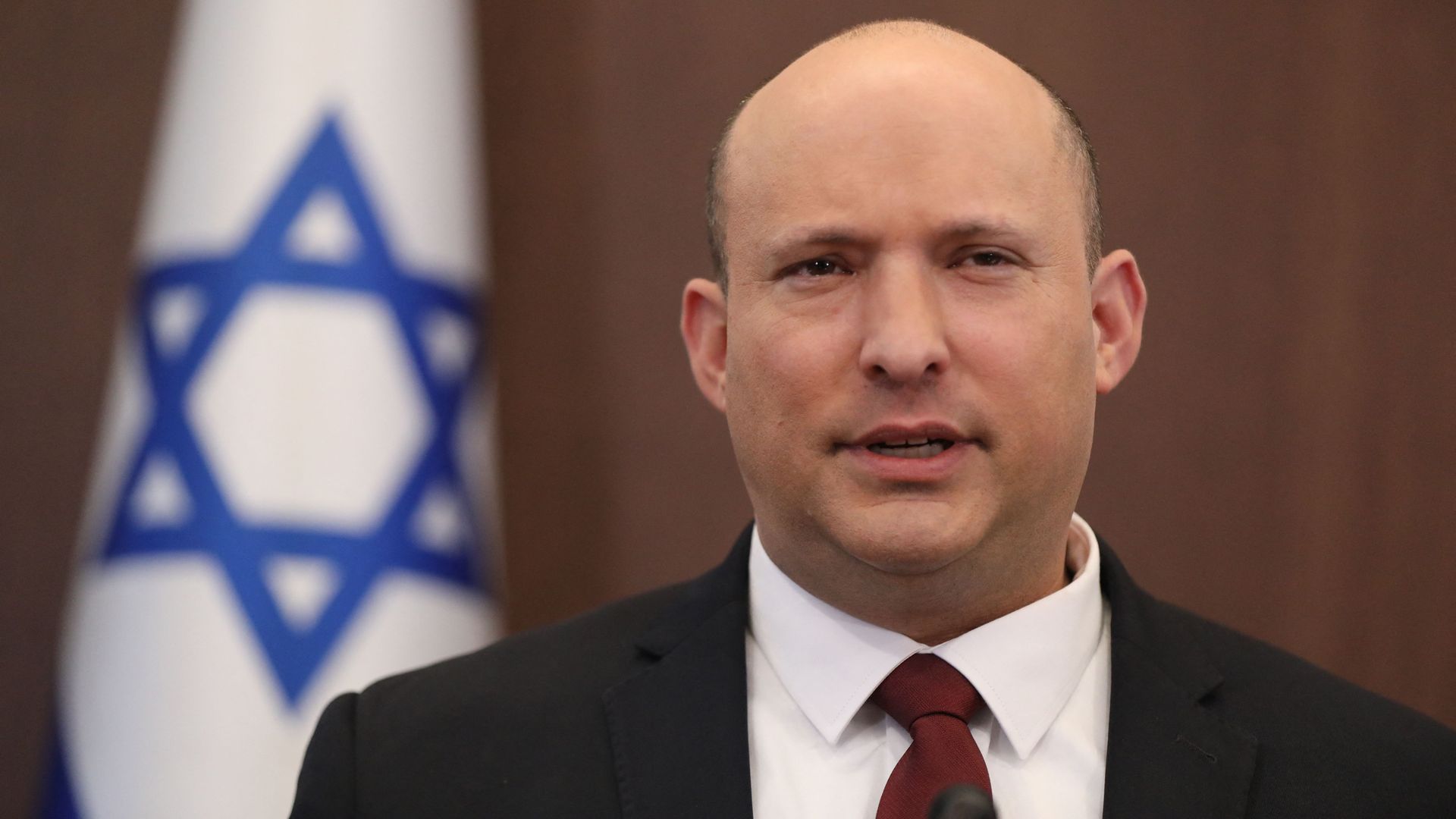 Israel's fragile coalition took another major hit on Thursday when a lawmaker announced she is leaving only six weeks after the last defection.
Why it matters: The dramatic development leaves Prime Minister Naftali Bennett with a minority coalition of only 59 members of Knesset, giving the opposition a potential majority to call an election.
Behind the scenes: Ghaida Rinawi Zoabi, an Arab-Israeli from the left-wing Meretz party, announced she was leaving the coalition in a letter to Bennett and Foreign Minister Yair Lapid, which she sent first to reporters.
Bennett, Lapid and the leader of Zoabi's party, Minister of Health Nitzan Horowitz, learned about it from push notifications on their phones and were totally caught off guard, their aides said.
What they're saying: In her letter, Zoabi cited the latest events at the al-Aqsa mosque, the killing of the Al Jazeera journalist Shireen Abu Akleh and the police attack on mourners carrying the Palestinian American's coffin.
Zoabi also stressed that many of her bills and initiatives that were meant to deal with the needs of the Arab minority didn't get enough support from the coalition.
But, but, but: Zoabi was nominated several months ago by Lapid to be Israel consul general in Shanghai.
Lapid thought she was a candidate for defection and wanted to find her another job so she can be replaced by another lawmaker who is more loyal to the coalition.
Zoabi didn't mention in her letter the fact that her expected appointment was stuck for a long time and was unlikely to be approved.
Between the lines: Thursday's development is a hit for Bennett but it is a bigger hit for Lapid whose chances of becoming prime minister dramatically decreased.
According to the coalition agreement, if right-wing members of the coalition vote to topple it, Lapid automatically becomes prime minister in the interim period before an election and until a new government is formed, which could take many months.
But if left-wing members of the coalition topple it, Bennett stays on as prime minister which gives him a significant advantage ahead of an election.
What's next: Likud, the main opposition party, welcomed Zoabi's move and announced it will try to pass a vote on calling an election next Wednesday.
But in order to win such a vote, Likud will have to cooperate with Zoabi and the six members of the Arab Joint List. It's unclear at this point whether that is possible.
Go deeper