House passes $28M emergency spending bill to address baby formula shortage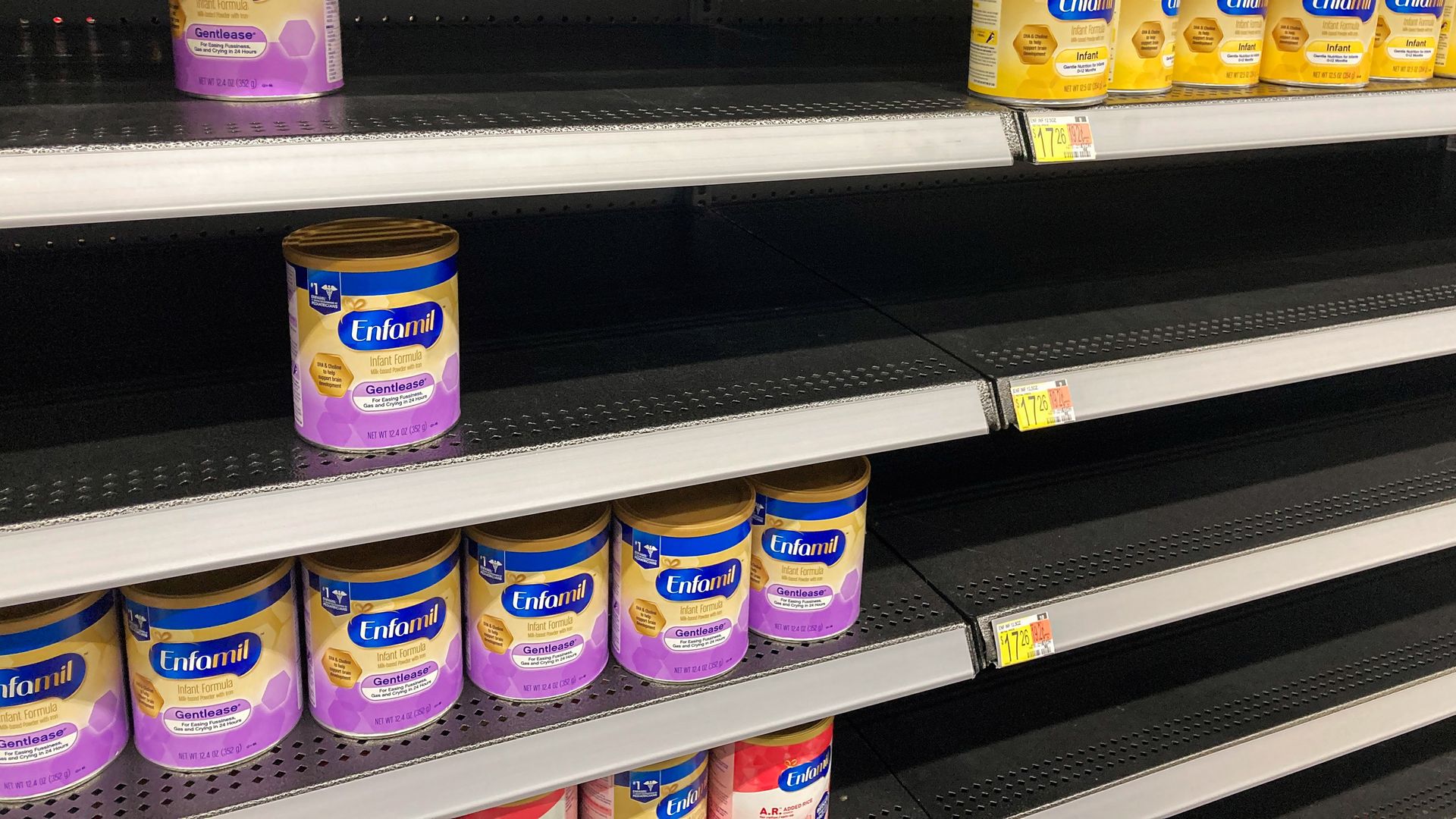 The House voted 231-192 on Wednesday to pass an emergency spending bill aimed at addressing the baby formula shortage.
The big picture: The U.S. has faced a nationwide baby formula shortage due to pandemic-induced supply chain issues and recent product recall. Earlier Wednesday, President Biden announced he had invoked the Defense Production Act to help address formula supply.
Details: The bill gives the Food and Drug Administration $28 million to increase its staff to help inspect baby formula before it arrives on grocery store shelves.
It will also look "to prevent future shortages, including such steps as may be necessary to prevent fraudulent products from entering the United States market."
What they're saying: "The stories of mothers and fathers struggling to find formula and the images of empty store shelves are heartbreaking," said Rosa DeLauro, chair of the House Appropriations Committee in a statement on Tuesday.
"Parents and caretakers across the country cannot wait — they need our support now."
The bill will now need to pass the Senate.
Go deeper