DOJ employees press admin to grant time off for out-of-state abortions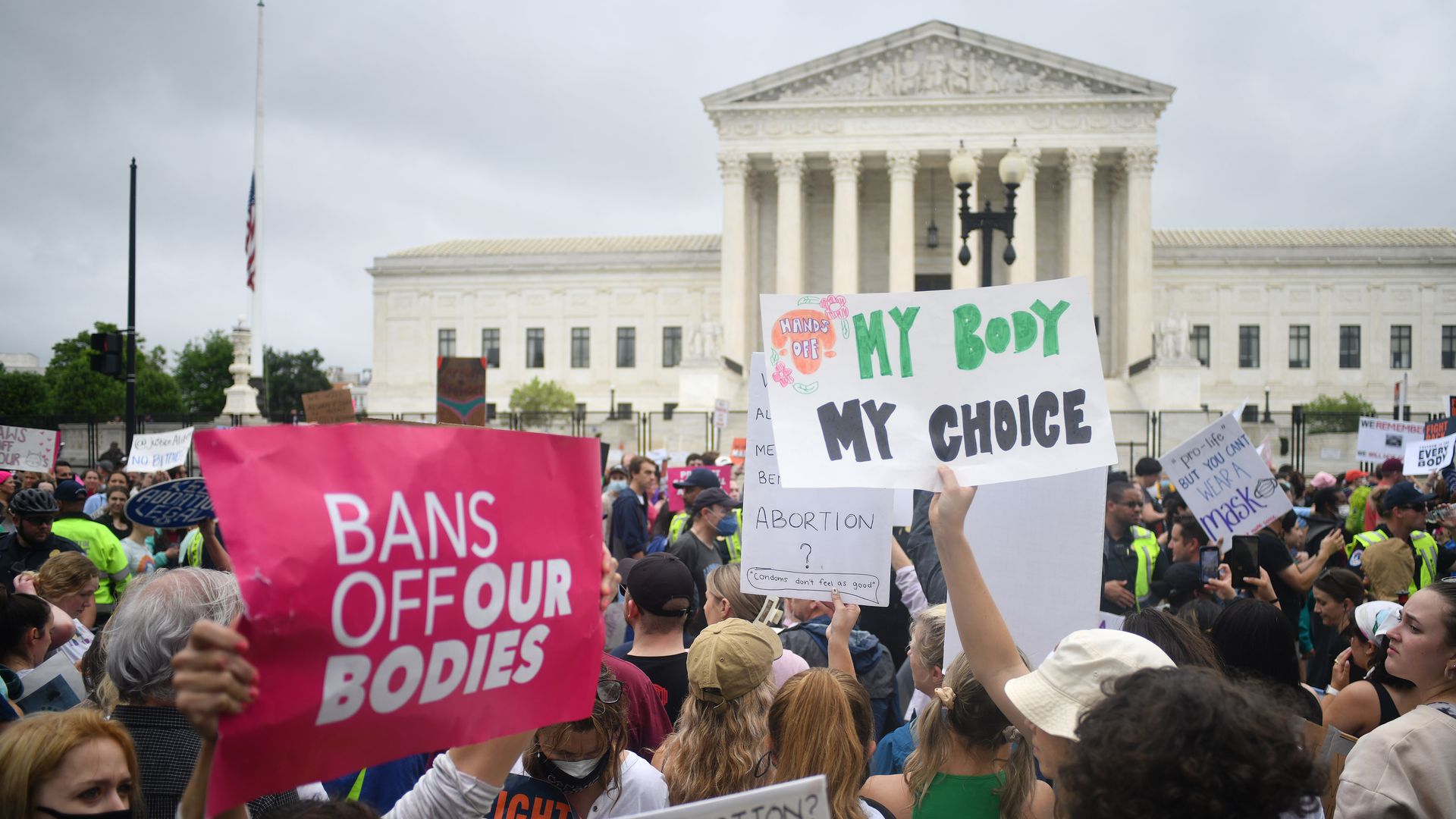 Justice Department employees urged the Biden administration on Wednesday to give federal employees time off to travel out-of-state to access abortion services, the New York Times first reported.
The big picture: A number of large companies announced plans to help their employees access reproductive health care after a leaked Supreme Court opinion revealed that the high court was prepared to overturn Roe v. Wade.
Microsoft, Apple and Amazon said that they would help cover the travel costs of employees who need to travel to access abortion services.
Driving the news: The Department of Justice Gender Equality Network sent a letter on Wednesday urging the administration to grant leave to federal employees who must travel across state lines to access reproductive health care services for themselves or a family member.
The DOJ Gender Equality Network is an employee-run organization of the DOJ that advocates for gender equality.
The letter was sent to the White House's budget office and Gender Policy Council as well as the Office of Personnel Management
What they're saying: "Providing employees with administrative leave for travel would put the federal government on a similar footing with large employers throughout the country that are already providing travel assistance to employees who need to cross state lines to obtain reproductive healthcare," the group's board of directors wrote.
"We recognize that an accommodation to cover travel time cannot remedy all of the challenges that state laws restricting reproductive healthcare present, but it is a tangible and meaningful form of assistance that the federal government can offer," they added.
Background: With Roe v. Wade poised to be overturned, abortion would immediately become illegal in at least 13 states due to "trigger laws."
Go deeper