Unprecedented Texas abortion ban goes into effect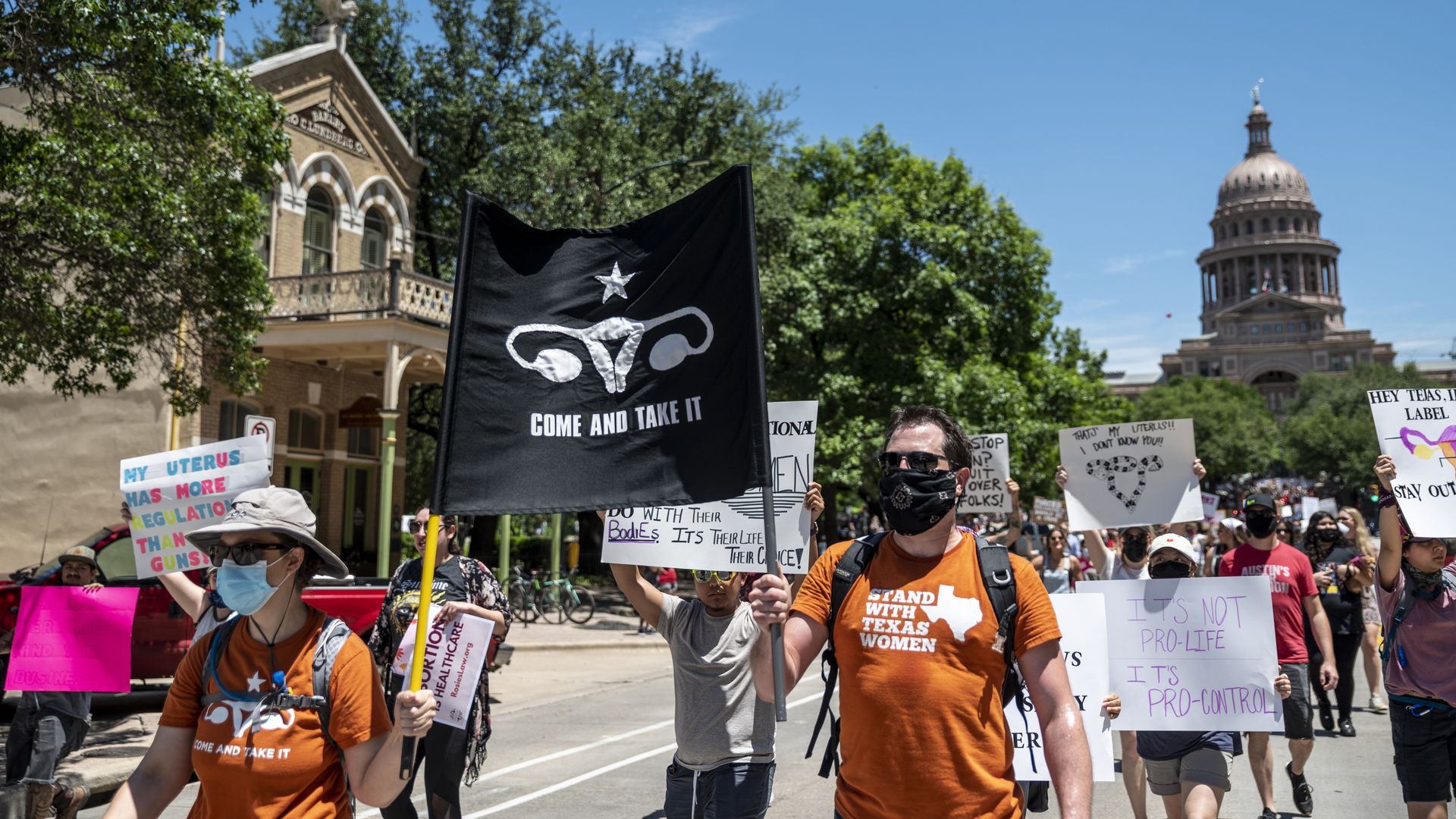 A law that bans abortions after six weeks, including in cases of rape and incest, went into effect in Texas on Wednesday.
Why it matters: The law, one of the most restrictive abortion bans in the U.S., prohibits the practice after a fetal heartbeat is detected — before many people know they are pregnant.
It also incentivizes individuals to sue anyone suspected of helping a woman obtain an abortion — and awards at least $10,000 to people who do so successfully.
Driving the news: The American Civil Liberties Union and several abortion rights groups this week asked the Supreme Court to temporarily block the ban. But the court did not act by the 1am ET deadline for the law to take effect.
Individuals representing those defending the law on Tuesday filed a brief urging the court to not intervene.
"A decision allowing the Texas law to take effect could signal that the high court is poised to topple precedents that now protect abortion rights until much later in pregnancy," Bloomberg notes.
Of note: The Texas Legislature on Monday tentatively approved Senate Bill 4, which would limit patients who are more than seven weeks pregnant from accessing abortion pills, per the Texas Tribune.
Pills are currently allowed to be given to patients up to 10 weeks pregnant.
The bill also bans abortion-inducing pills from being mailed in Texas.
🎧 Listen: One reverend's fight against a Texas abortion ban.
Editor's note: This story has been corrected to state the American Civil Liberties Union, not the American Civil Rights Union, asked the Supreme Court to block the order.
Go deeper