Garland meets with SCOTUS officials on security for justices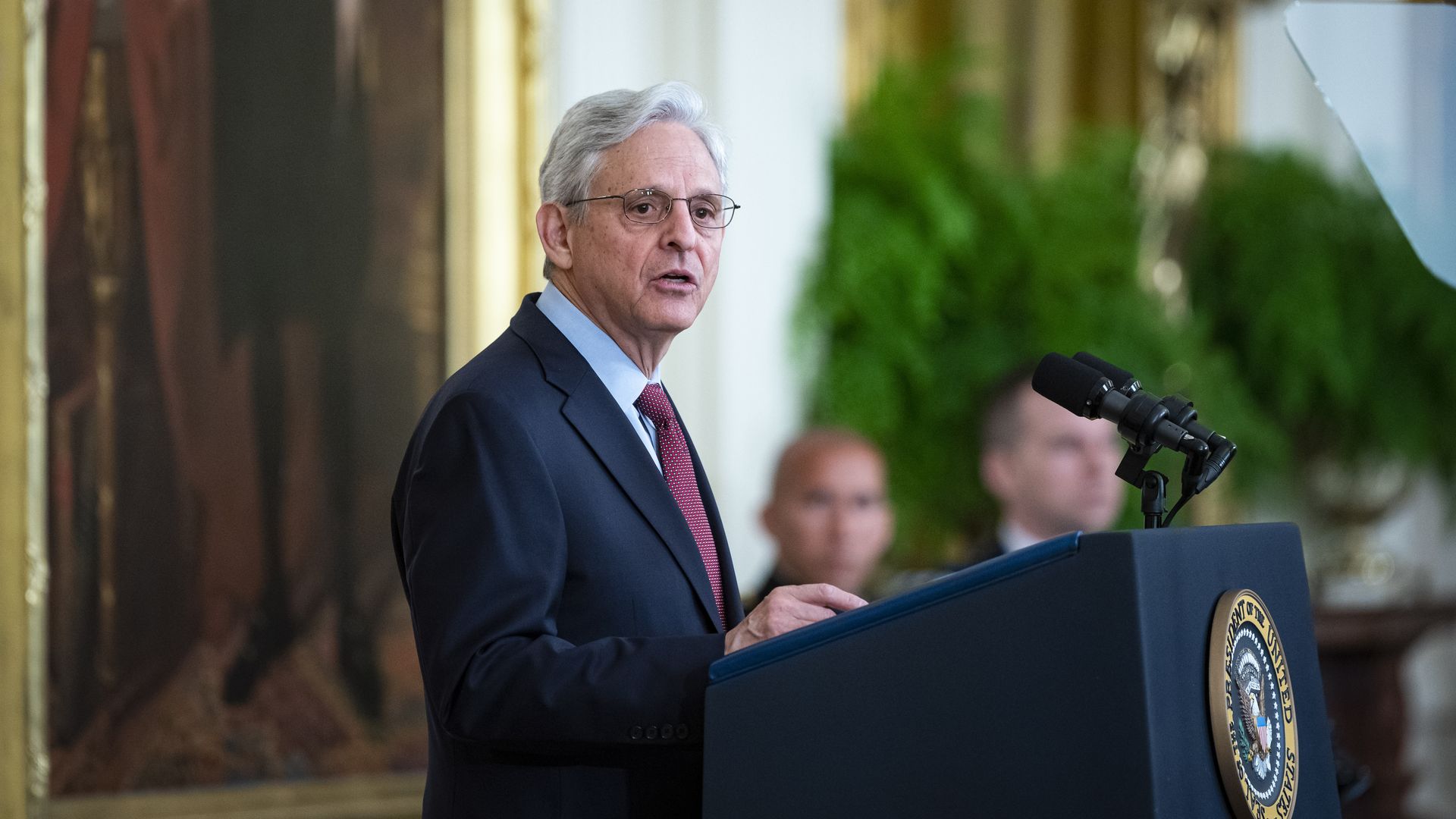 Attorney General Merrick Garland met with Supreme Court officials on Wednesday to discuss the ongoing security for the nine justices, the DOJ said in a statement.
The big picture: Peaceful demonstrators have been protesting outside the homes of Justices Brett Kavanaugh and Justice Samuel Alito as well as the home of Chief Justice John Roberts after a draft decision indicating that the Supreme Court would overturn Roe v. Wade was leaked.
Last week, Garland ordered the U.S. Marshals Service to "accelerate the provision of around-the-clock security at the homes of all Justices, among other actions," per the DOJ's statement.
What they're saying: "The rise of violence and unlawful threats of violence directed at those who serve the public is unacceptable and dangerous to our democracy," Garland said.
"I want to be clear: while people vote, argue, and debate in a democracy, we must not — we cannot — allow violence or unlawful threats of violence to permeate our national life."
"The Justice Department will not tolerate violence or threats of violence against judges or any other public servants at work, home, or any other location," he added.
Flashback: The Senate last week unanimously passed a bill to extend around-the-clock Supreme Court Police protection to justices' families.
It was a rare bipartisan move for a chamber habitually plagued by partisan gridlock.
Go deeper