California will raise minimum wage to $15.50 due to inflation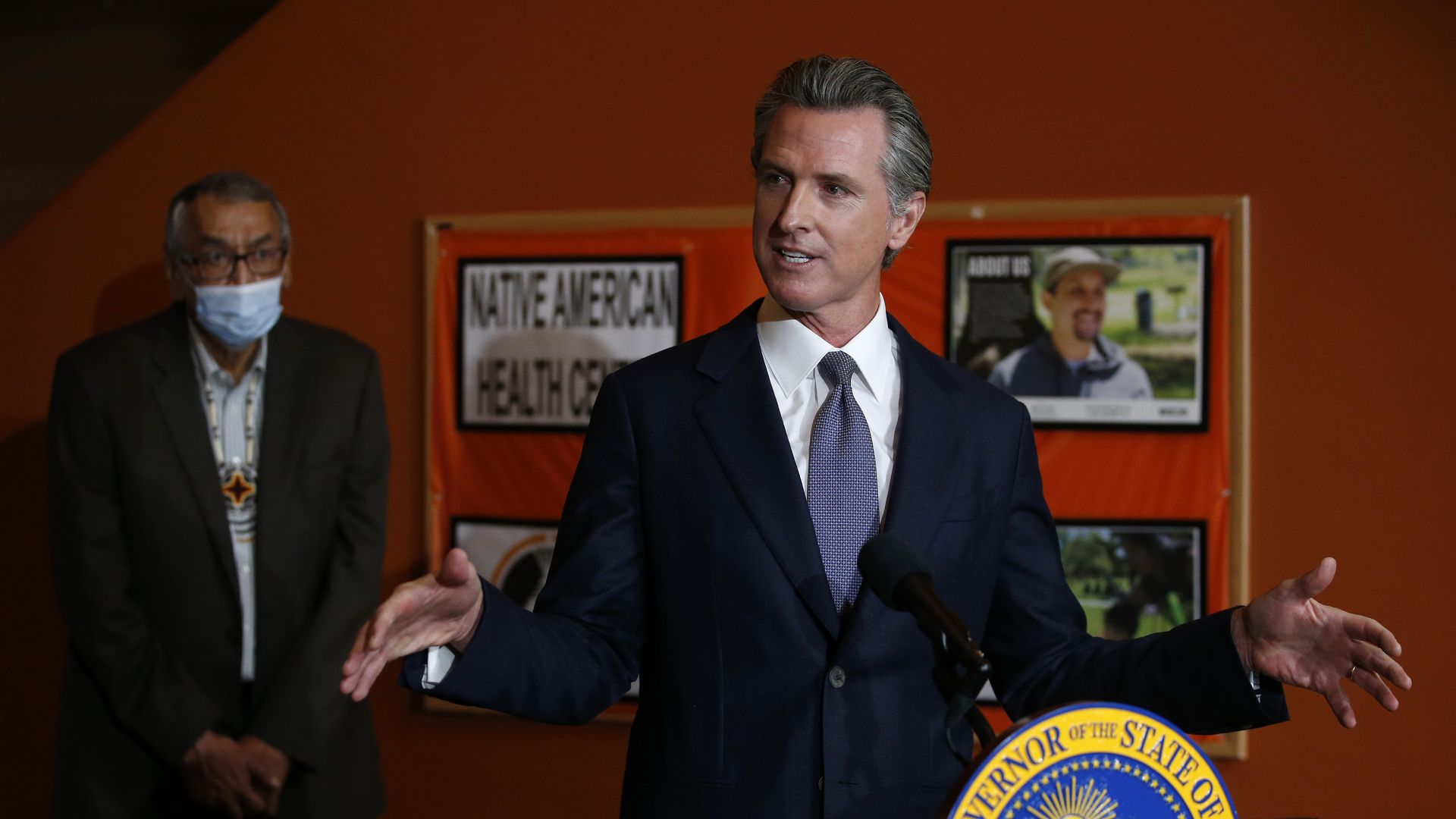 California will raise its minimum wage to $15.50 per hour for all workers on Jan. 1, 2023, Gov. Gavin Newsom (D) announced Thursday.
Why it matters: Inflation skyrocketed to a 40-year high this past year, leading to soaring prices and hurting low-income Americans in particular.
Details: California law requires a minimum wage increase to $15.50 when inflation exceeds 7%, which the state Department of Finance projects will happen by the end of the year, AP reports. It was announced Thursday as part of Newsom's inflation relief package.
"The COVID-19 pandemic has resulted in persistent supply chain disruptions and labor market frictions have driven inflation to its highest rate in 40 years," according to a release from Newsom's office. "These conditions have further been exacerbated by Russia's war in Ukraine."
"For years, the state minimum wage has increased steadily while inflation numbers remained modest," the release noted.
"The wage increase will benefit millions of California households that are struggling to keep pace with the highest rate of inflation in decades."
The big picture: A key measure of consumer prices surged ahead in April, diminishing hopes that inflation will fade in the near future, Axios' Neil Irwin reports.
President Biden said this week that addressing inflation is his "top domestic priority" ahead of midterm elections.
Go deeper: Biden's inflation blame game
Go deeper