U.S. will be vulnerable to COVID without more vaccine shots, says Ashish Jha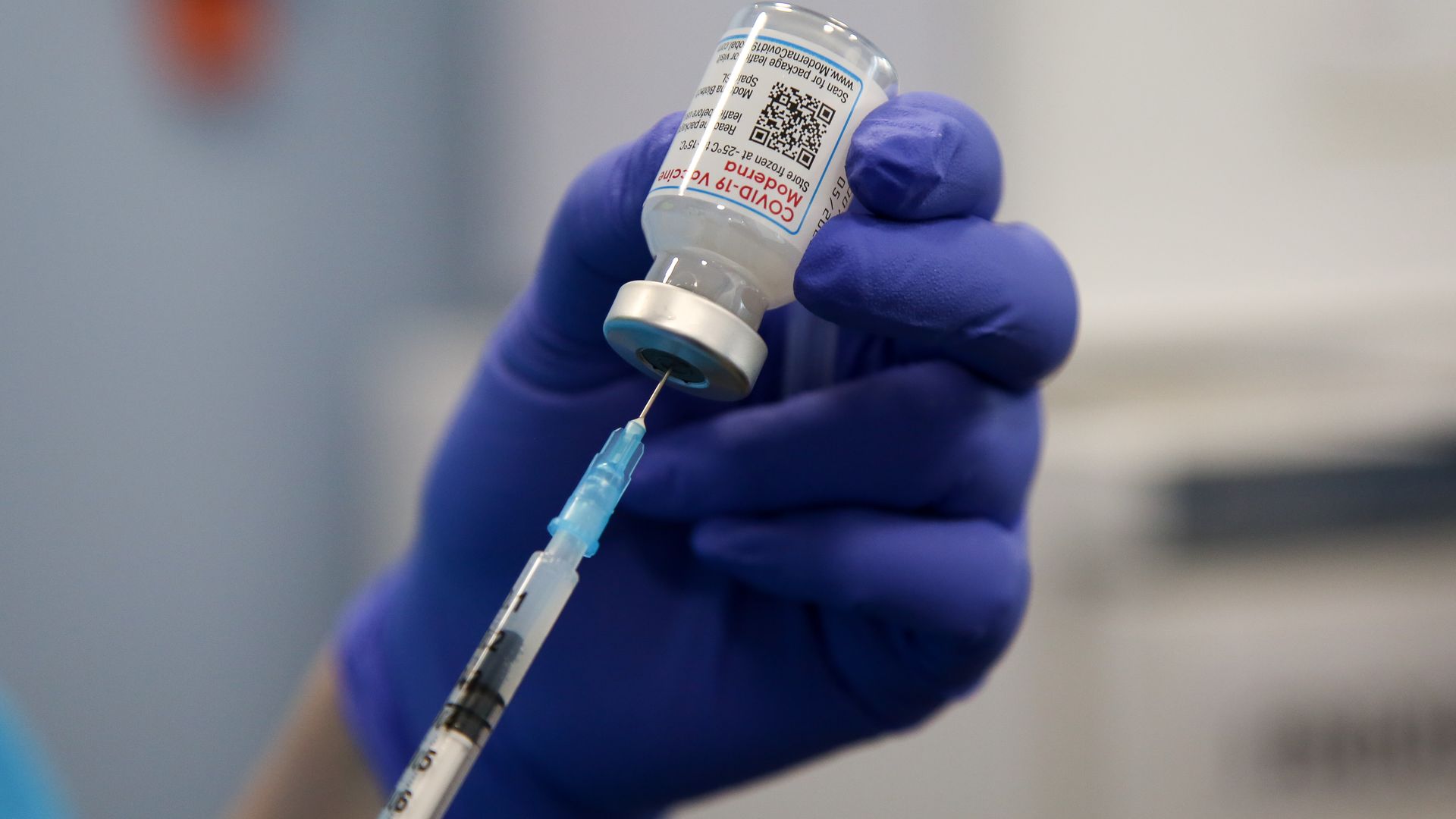 The U.S. will be "vulnerable" to coronavirus without more COVID vaccine booster shots to keep American safe, White House COVID-19 response coordinator Ashish Jha said Thursday.
Why it matters: The White House may run out of COVID-19 vaccines by the fall if it calls for all Americans to get a second booster. Administration officials have warned the U.S. could see 100 million new COVID-19 cases by then.
Driving the news: Jha told AP that immune protection from COVID-19 is waning and the virus is becoming more contagious.
Booster doses, he said, will be necessary for most people to stay safe.
What he said: "As we get to the fall, we are all going to have a lot more vulnerability to a virus that has a lot more immune escape than even it does today and certainly than it did six months ago," Jha said. "That leaves a lot of us vulnerable."
He said the U.S. may lose its place in line to receive new vaccines if Congress doesn't provide funding.
"The window is really closing on us if we want to be in the front of the line."
"I would say we're really kind of at that deadline and waiting much longer just puts us further back of the line. If we're willing to be in the back of the line and get our vaccines in the spring, we have plenty of time. But then we'll have missed the entire fall and winter. That's not an acceptable outcome, I think, for the American people."
— Ashish Jha
The big picture: President Biden has said the U.S. "will lose our place in line ... to order new COVID treatments and vaccines for the fall" if more COVID-19 funding isn't approved.
State of play: Funding for COVID-19 relief has stalled in Congress, amid disagreements among lawmakers on how they should package the legislation. The White House has asked Congress to approve $22.5 billion to fight the virus.
Editor's note: This story has been corrected to show Jha made his comments Thursday, not Tuesday.
Go deeper