CDC recommends second booster shot for Americans over 50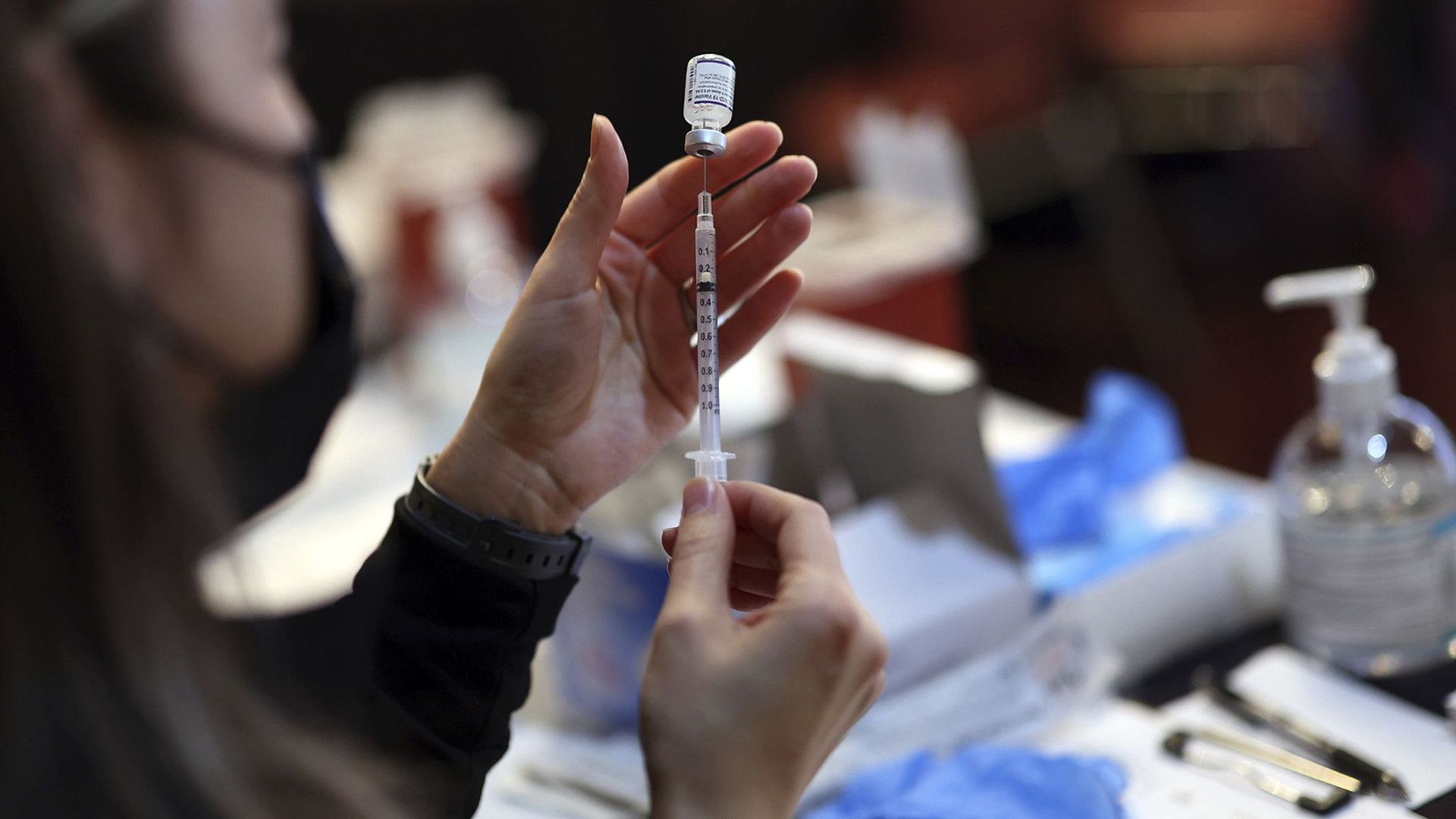 Centers for Disease Control and Prevention Director Rochelle Walensky on Tuesday expanded eligibility for a second COVID-19 booster shot to all Americans age 50 or older in addition to some with compromised immune systems, the agency announced in a statement.
Driving the news: "This is especially important for those 65 and older and those 50 and older with underlying medical conditions that increase their risk for severe disease from COVID-19 as they are the most likely to benefit from receiving an additional booster dose at this time," Walensky said.
The second booster would be given at least four months after the initial booster, according to the statement.
The Food and Drug Administration cleared an additional dose of the Pfizer-BioNTech or Moderna vaccines earlier Tuesday in an effort to protect older Americans if there is another surge in infections.
The authorization comes as communities across the U.S. are shutting down COVID testing and vaccination sites, despite warnings from experts that another wave caused by new variants could be coming soon.
Pfizer CEO Albert Bourla said this month that a fourth dose of the COVID-19 vaccine "is necessary" to maintain manageable levels of hospitalizations and mild infections.
The big picture: Previously, only people 12 and older who were moderately to severely immunocompromised were authorized to receive a fourth Pfizer dose. Immunocompromised people 18 and older were able to get an additional Moderna shot.
Editor's note: This article was corrected to reflect that the CDC updated its recommendations to include people over 50 and some people with compromised immune systems. A previous version said the agency expanded eligibility for a second booster to Americans age 65 or older in addition to those over 50 who are immunocompromised.
Go deeper