Grassley report finds Garcetti likely knew of aide's behavior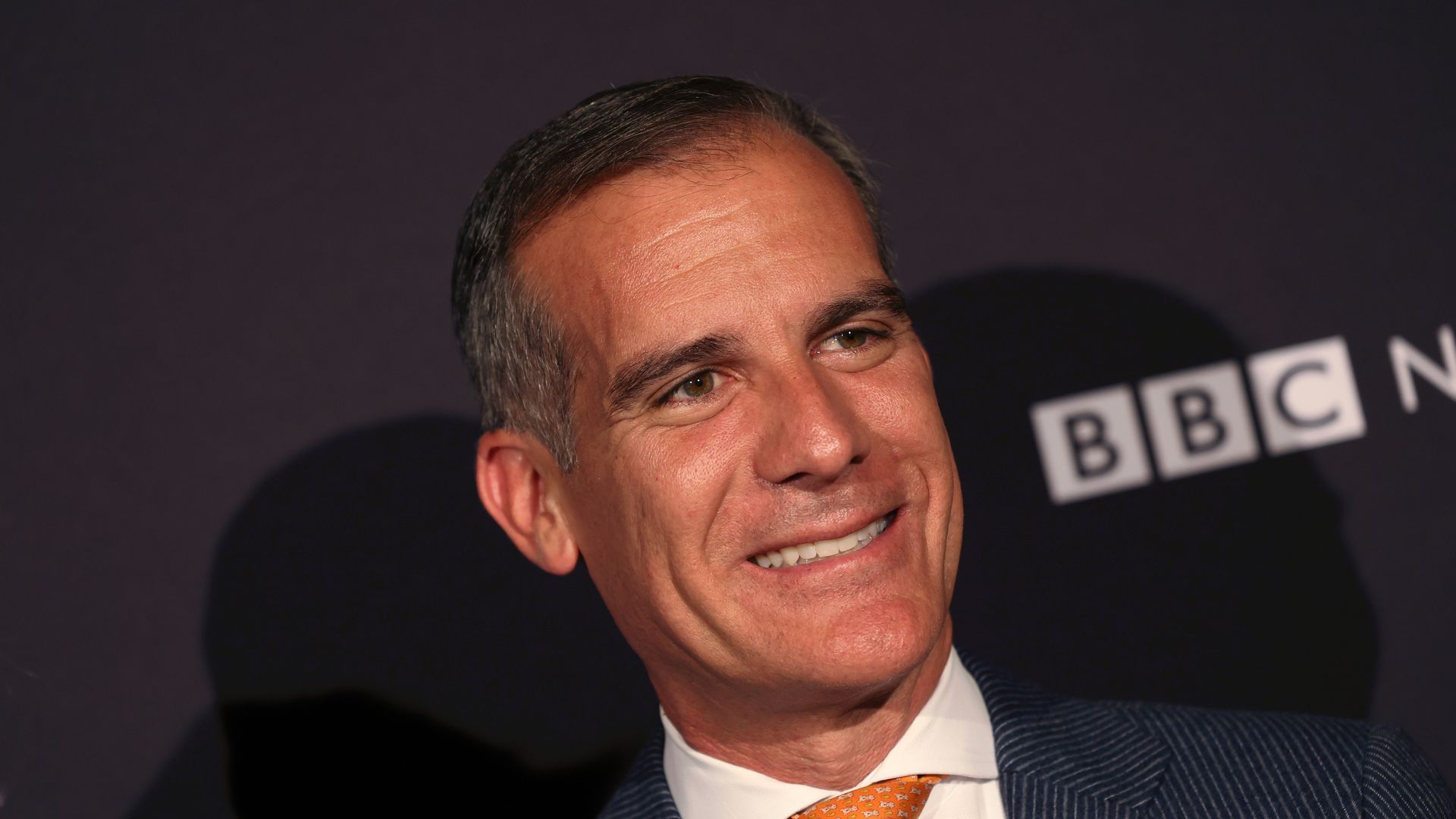 Sen. Chuck Grassley (R-Iowa) released an investigation by his staff on Tuesday that concluded Eric Garcetti, the Los Angeles mayor and President Biden's nominee for ambassador to India, "likely knew or should have known" of sexual harassment and racist comments by a top former adviser, Rick Jacobs.
Why it matters: Garcetti's already stalled path to Senate confirmation just got more difficult.
Details: A memo detailing the findings said Jacobs, Garcetti and 11 other individuals working for or close to Garcetti refused to speak with the team investigating. It said the team interviewed 15 witnesses and drew on 26 depositions related to a civil suit against Jacobs, as well as city reports, emails and text messages.
"It is extremely unlikely that he would not have been aware of Mr. Jacobs' behavior," the memo said, citing Garcetti's close involvement in his office's daily operations and the "pervasive, widespread, and notorious" nature of Jacobs' behavior.
"We had to reach conclusions based on the evidence that we had before us," Grassley's memo said. "If at a later time, these individuals wish to come forward and provide new evidence or testimony we would be willing to revisit our conclusion if the evidence supports it."
Garcetti has denied knowing about the alleged actions, telling senators in a hearing late last year that had they been brought to his attention he would have taken action.
The other side: "This partisan report was a hit job from the beginning, and many of the claims have already been conclusively debunked by more serious independent reports," said a White House spokesperson.
"The President has confidence in Mayor Garcetti and believes he will be an excellent representative in India at a critical moment and calls for the Senate to swiftly confirm him."
Editor's note: This story has been updated to include a comment from the White House in support of Garcetti.
Go deeper