World leaders express alarm on possible Roe v. Wade overturn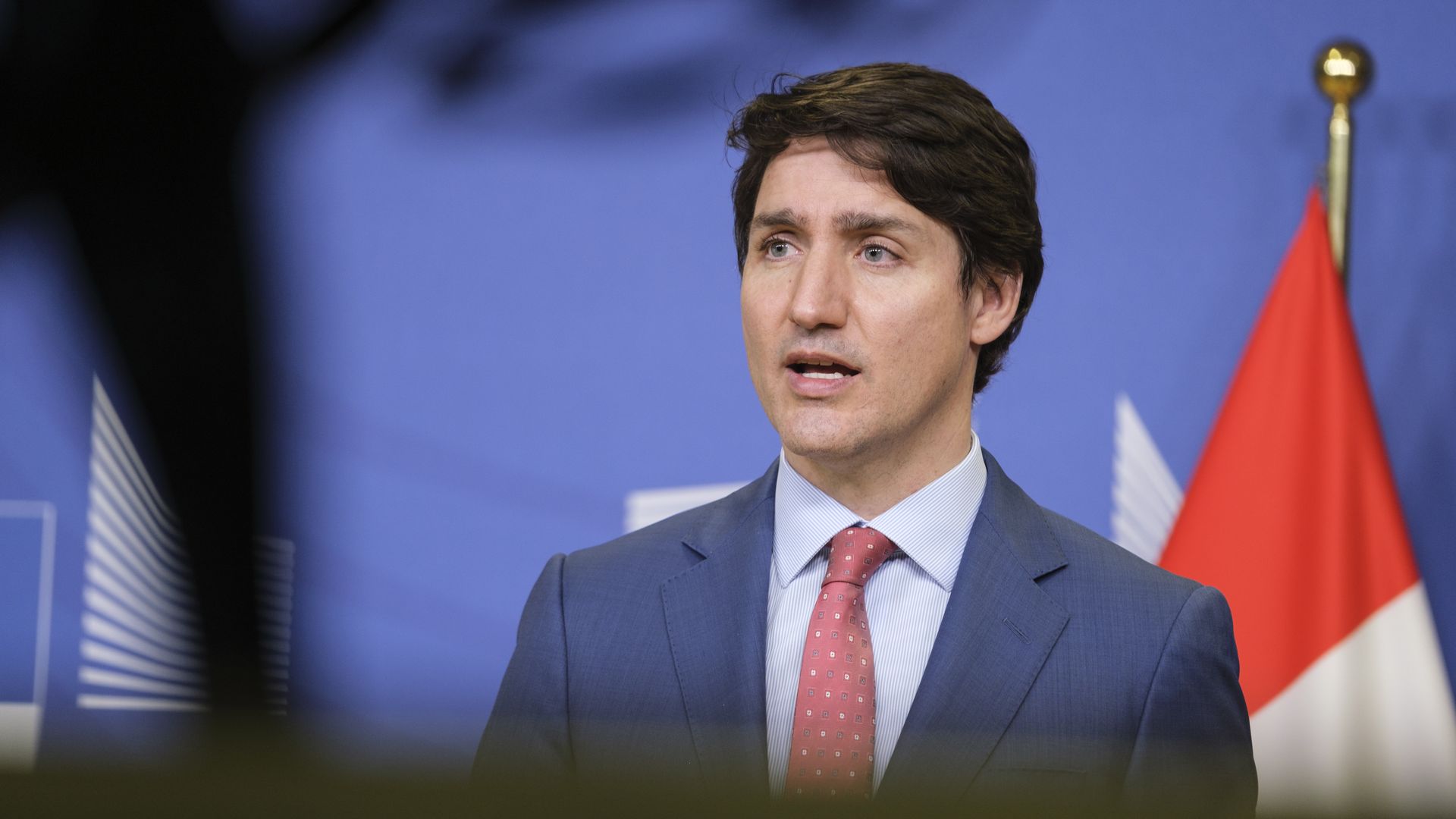 World leaders are voicing their support for the right to an abortion after a draft of a Supreme Court ruling overturning Roe v. Wade was leaked.
Why it matters: The leak has rocked the United States, setting into motion an abortion fight that could define the midterms. Abortion would immediately become illegal in at least 13 states if Roe v. Wade was struck down, and more would likely follow.
What they're saying:
Canadian Prime Minister Justin Trudeau: "The right to choose is a woman's right and a woman's right alone. Every woman in Canada has a right to a safe and legal abortion. We'll never back down from protecting and promoting women's rights in Canada and around the world."
Scottish First Minister Nicola Sturgeon: "The right of women to decide what happens to our own bodies is a human right. And experience tells us that removing the legal right to abortion doesn't stop abortions happening — it just makes them unsafe and puts the lives of women at much greater risk."
Spanish Second Deputy Prime Minister Yolanda Díaz: "The possible reversal of Roe v. Wade is an alarming step backwards with dire consequences for American women. ... We need to continue to protect sexual and reproductive rights, in the U.S. and around the world."
British Member of Parliament Diane Abbott: "American attempts to overturn Roe v. Wade and the right to abortion may signal a wave of moves to right-wing social policy across Europe and North America."
French Sen. Julien Bargeton: "If the U.S. Supreme Court, profoundly overhauled by Trump, indeed reconsiders Roe vs. Wade ... it would be a terrible regression for American women. Progressives everywhere must mobilize."
Yes, but: Conservative politicians in Europe have hailed the draft of the ruling. Spain's Lourdes Méndez, a lawmaker representing the far-right Vox party, challenged the Spanish Constitutional Court to take similar action striking down abortion rights.
Worth noting: Some of the countries, like Spain and France, for example, only allow abortions up to 14 weeks of pregnancy, which is more restrictive than many abortion laws on the books in bluer states.
The big picture: President Biden has vowed to "protect a woman's right to choose" and work with Congress to codify abortion rights.
Go deeper... Dashboard: The latest on Roe v. Wade and abortion
Go deeper