Exclusive: Dish Network to launch commercial 5G service in Las Vegas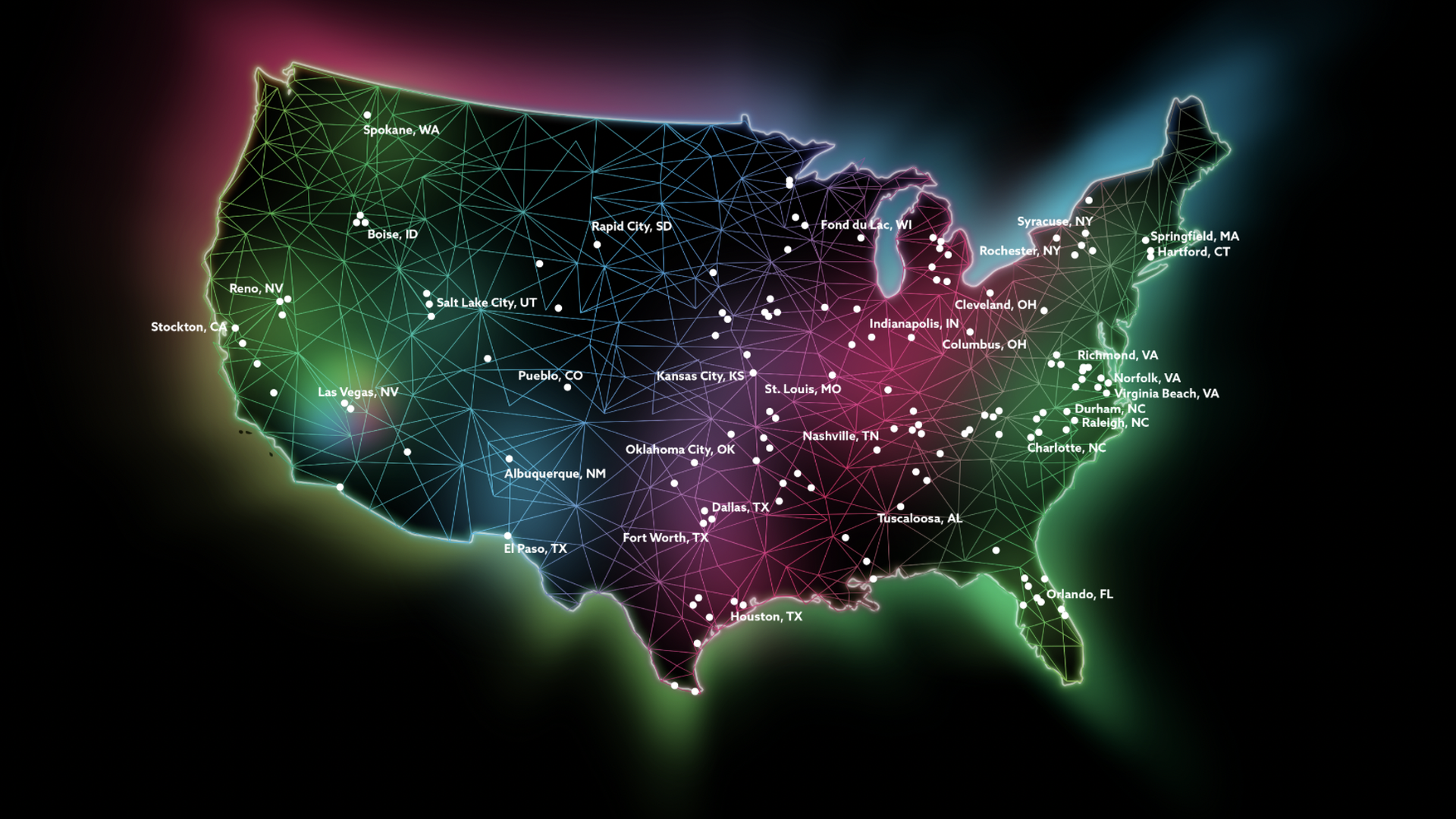 It has taken months longer than expected, but Dish Network plans later today to commercially launch its homegrown 5G cell service to consumers in Las Vegas.
Why it matters: Dish Network has relied on T-Mobile's network to power its Boost prepaid wireless service, but has been working to build out its own nationwide 5G network and service. It also owns huge swaths of wireless airwaves purchased in government auctions.
Driving the news: Later today, Dish will begin allowing anyone in Las Vegas to sign up for its homegrown 5G service, a source told Axios.
The service, dubbed Project Genesis, uses OpenRAN, a new type of cellular networking gear based on standard computing technology.
Project Genesis has been in closed beta for several months and, even with the launch, Dish is aiming for tech-savvy early adopters rather than mainstream consumers.
Dish is starting with a single phone, the Motorola 5G Edge+, but plans to quickly add support for more devices.
Between the lines: The executive cited a number of reasons for the delayed launch, including the novel technology that powers it, as well as Dish's decision to add a roaming agreement with AT&T on top of one with T-Mobile.
The big picture: U.S. regulators approved T-Mobile's Sprint purchase in 2020 in part because of an agreement to establish Dish as a new fourth nationwide competitor. T-Mobile sold the Boost prepaid business to Dish, while allowing Dish the ability to resell service on T-Mobile's network as it built up its own service.
Dish's relationship with T-Mobile has become fraught since T-Mobile announced its plans to shut down Sprint's older CDMA wireless network, a service still being used by a significant number of Boost customers.
Dish has complained to regulators, while T-Mobile insists it has given Dish more than the required notice of its shutdown plan.
What's next: Dish plans to have service available in 125 cities by June, a rapid expansion it says is possible because the cellular towers are in place and the computing infrastructure to support the service runs in Amazon's cloud.
A map on the Project Genesis site indicates some of the cities where service is planned, including Salt Lake City, Dallas and Stockton, Calif.
"Getting Vegas working was the hard part," the source said. "We finally got over that hump."
Go deeper