Biogen shakeup could shift Alzheimer's research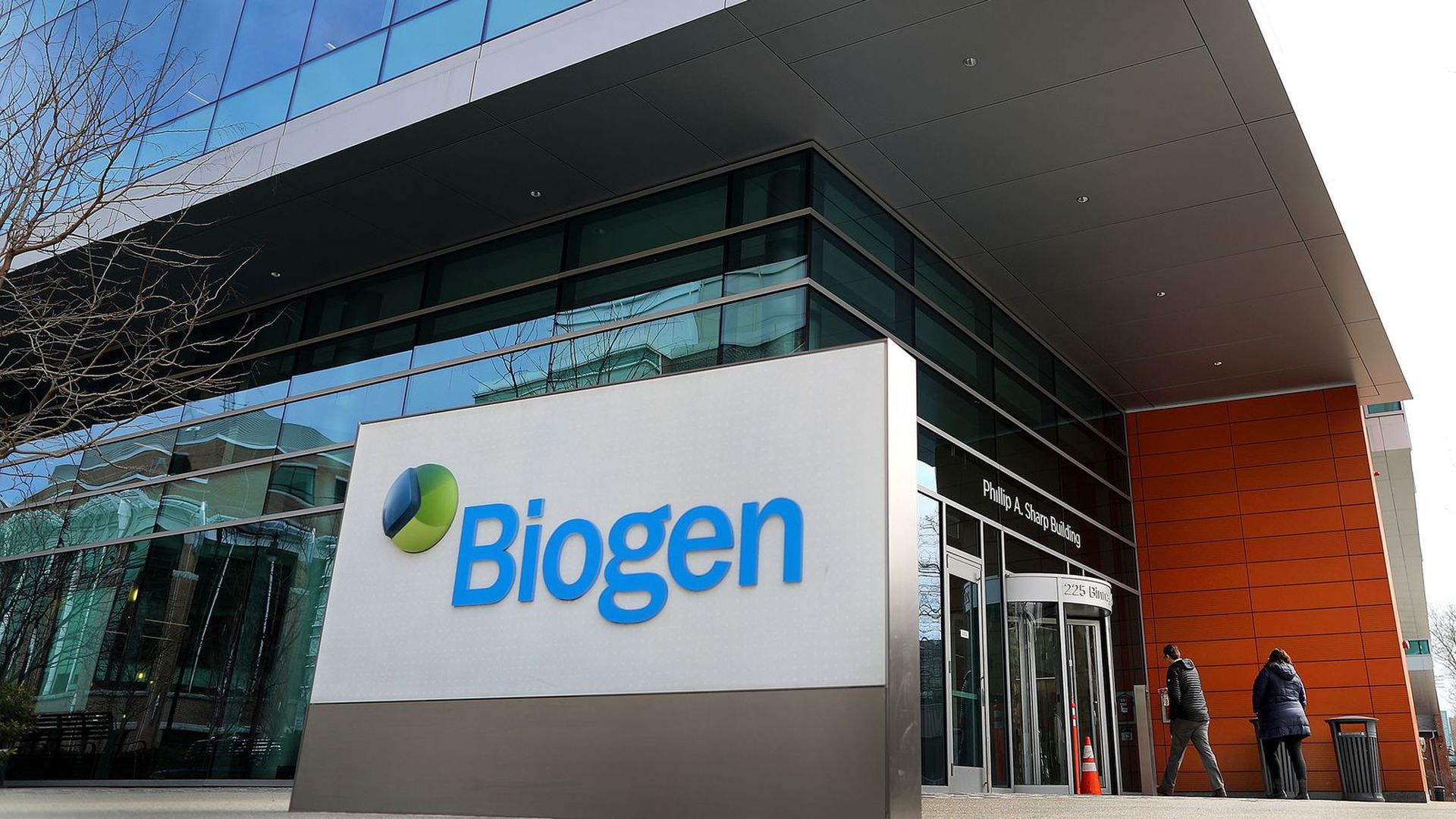 Biogen's decision Tuesday to replace its CEO and largely give up marketing the controversial Alzheimer's drug Aduhelm could refocus attention on drugs that target disease processes that contribute to Alzheimer's.
The big picture: Aduhelm's effective demise means we'll likely need multiple drugs and diagnostic tools to tailor combination treatments for individual patients, according to experts.
Background: The first Alzheimer's drug to win approval in about two decades, Aduhelm targeted a brain plaque called amyloid thought to contribute to the condition and spurred excitement and an intense advocacy push from patient groups.
But it was panned within the medical community over unproven clinical benefits, serious side effects and $28,000 annual price tag.
Look ahead: Researchers now are evaluating a broader approach to target underlying pathologies of Alzheimer's.
The could entail repurposing old drugs for other conditions, like bumetanide, a diuretic that's been shown to reverse signs of the disease in mice and human cells in labs.
"More than three in four of today's Alzheimer's clinical trials are testing treatments that work on non-amyloid targets, like inflammation, vascular dysfunction, and genetic alterations," said Howard Fillit, co-founder and chief science officer of the Alzheimer's Drug Discovery Foundation.
Go deeper