Starbucks will boost wages, trainings for some workers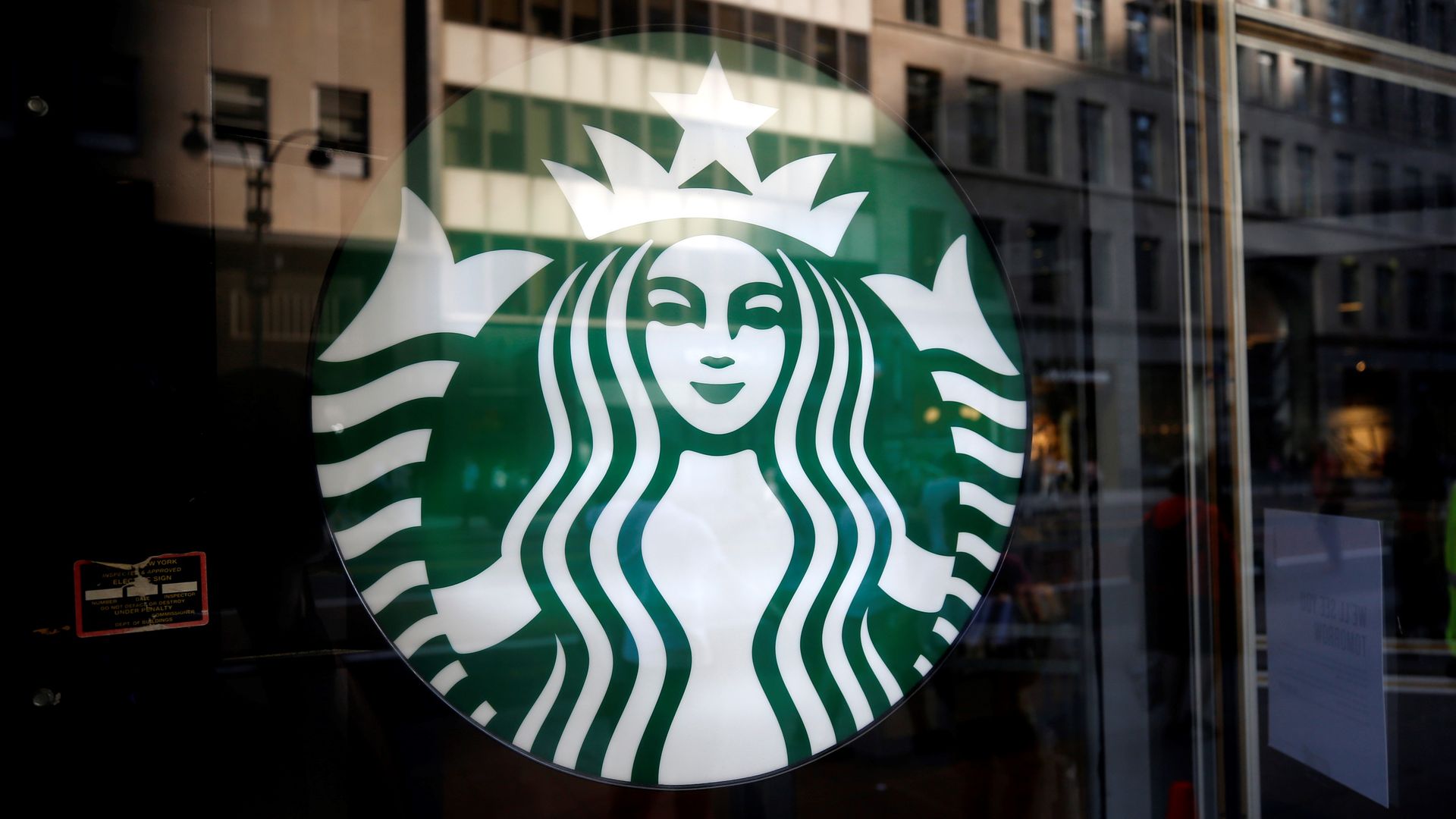 Starbucks CEO Howard Schultz announced during an earnings call Tuesday that the company intends to spend nearly $1 billion this fiscal year to boost worker wages and increase trainings, among other initiatives.
Why it matters: The improved benefits will not benefit the approximately 50 Starbucks stores that have voted to unionize, where changes would have to be wrought through bargaining, CNBC reported.
The big picture: Part of the planned changes will be to double the amount of training time given to new baristas and shift supervisors, starting June 21 and Aug. 30, respectively, according to the press release.
In addition to moving forward with its promise to increase minimum hourly wages for baristas to a range of $15 to $23 this summer, Starbucks outlined other wage increases for tenured workers.
"On August 1, average hourly pay at Starbucks will be nearly $17/hour nationally," per the press release.
What they're saying: "What you will see is the transformation of the Starbucks customer and partner experiences," Schultz told investors on the call.
"New pay and benefits changes will apply to stores where Starbucks has the right to unilaterally make these changes," the press release stated.
"However, at stores where workers have union representation, federal law requires good faith bargaining over wages, benefits and working conditions which prohibits Starbucks from making or announcing unilateral changes," the company added in a statement, CNBC reported.
Go deeper