Scoop: House GOP panel seeks DOJ probe into Supreme Court leak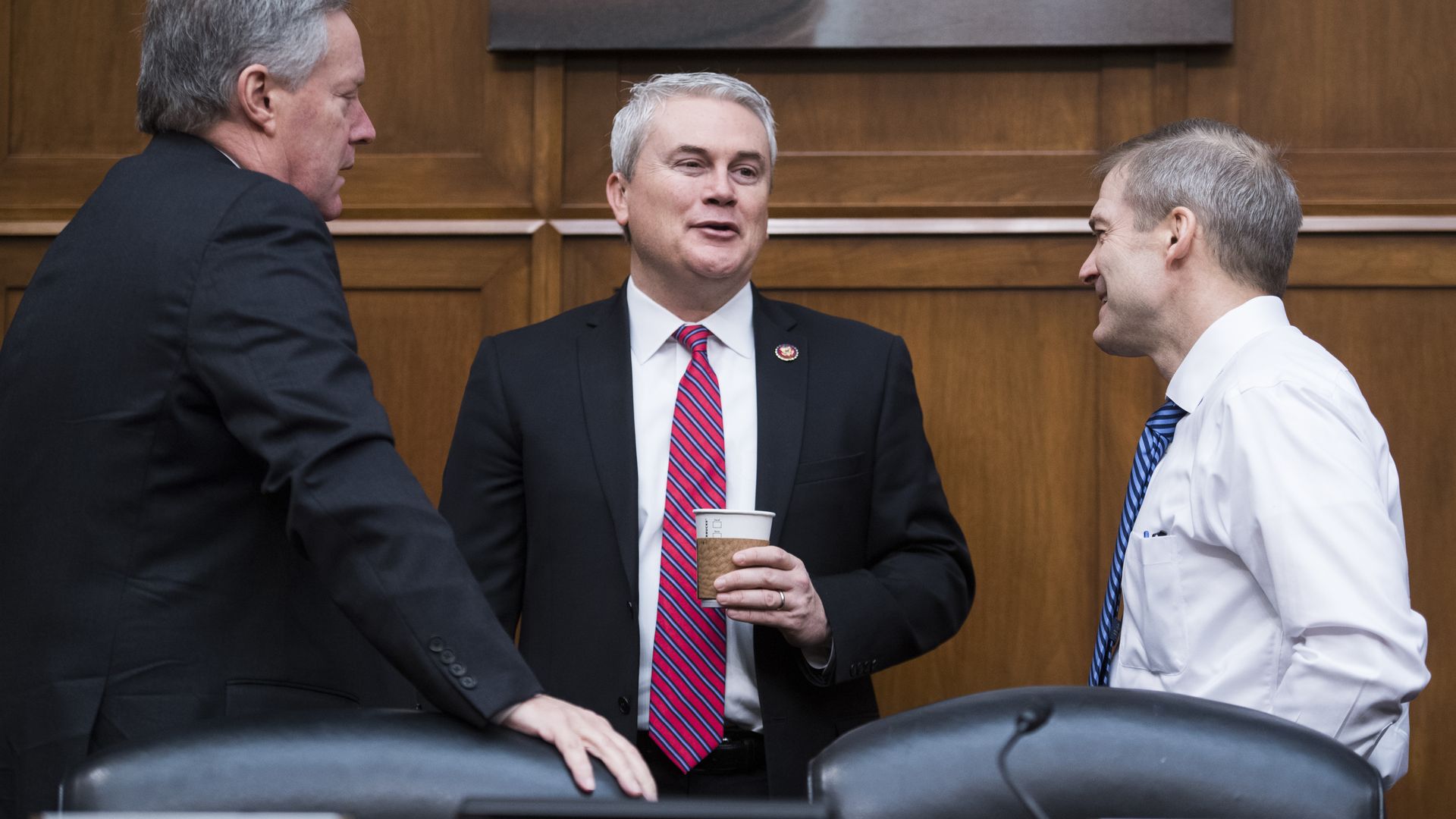 Republican members of the House Oversight Committee on Tuesday sent a letter to the Justice Department requesting an investigation into the leak of a draft Supreme Court opinion overturning Roe v. Wade, Axios has learned.
Why it matters: The request comes as Republicans are making the leak and its impact on judicial norms the focus of their response, in contrast with Democrats who have largely seized on the contents of the ruling.
Senate Minority Leader Mitch McConnell said during a news conference Tuesday afternoon that the leak, not the opinion, is "the story for today."
What they're saying: The members, in a letter to Attorney General Merrick Garland obtained by Axios, said the leak "represents one of the most fundamental and troubling breaches of Supreme Court 'confidentiality and secrecy' in its history."
The members asked the DOJ for any documents or communications regarding a probe into the leak and "a description of all potential laws violated."
They also requested "the number of open investigations into any threats made against members of the Supreme Court," and information on the steps they are taking to "prevent violence" and pursue the leaker.
Finally, they said they want a briefing from DOJ officials on the matter by May 10.
The other side: A spokesperson for Democrats on the panel told Axios it is "telling" that Republicans have focused on the leak rather than the ruling, arguing their denunciations are "feigned outrage."
"Republicans are desperate to talk about anything other than the fact that, if finalized, this opinion would represent the culmination of the Republican Party's sustained assault on the right to abortion," the spokesperson said.
A Department of Justice spokesperson declined to comment on the letter.
The backdrop: Supreme Court Chief Justice John Roberts has already said he plans to have the Marshal of the Court investigate the leak.
Editor's note: This article has been updated with comment from a spokesperson for Democrats on the House Oversight Committee.
Go deeper